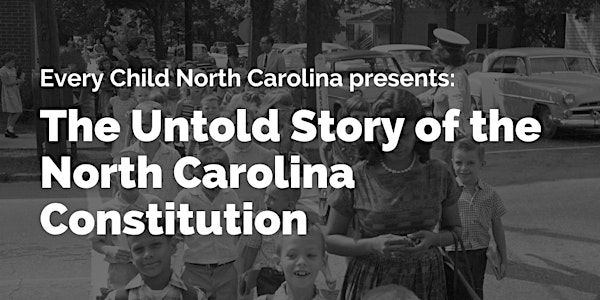 The Untold Story of the North Carolina Constitution
A documentary film sharing the story of how formerly enslaved people changed the North Carolina constitution.
About this event
The documentary tells the story of how in 1868, a multiracial coalition of North Carolina legislators wrote into our state's constitution that all citizens have the right to an education – a radical notion at its time. The story of the coalition is largely untold. North Carolina is the only state which outlines public education as a right for all citizens in its constitution. We have never as a state delivered on the promise those representatives made in the constitution. But, the value that all citizens have a right to an education is ours, North Carolinians. And it is ours because of that brave moment in history.