Description
#TheUntitledBodyProject is a groundbreaking 3D photography gallery and video installation by Rae Threat @raethreat
As a visual reflection of how society and culture have shaped and influenced our bodies (and how we view them), the work features interviews with models of different shapes, sizes, gender, and identity. The gallery includes a fully immersive, multi-medium art show featuring groundbreaking 3D photography on LED panels, a video installation, and large scale printed portrait suspensions. Check out this trailer.
The show features three live performances and two panel discussions: "Racism and How It Affects Body Image" and "Fat Women In Media." The show will also include a bar and interactive elements curated by the artist.
Gallery Schedule:
8:00pm Gallery Opens
8:45pm Ruthintruth • Live Performance
9:00pm "Fat Women in Media" • Panel Discussion with Alison Stevenson, April Flores, Cambria Francesca, and Simone Mariposa
10:00pm Courtney Trouble • Live Performance
10:15pm "How Racism Affects Body Image" • Panel Discussion with Korama Daquah, Ana Foxxx, Cindy Chu, Lotus Lain, and Mala Munoz
11:00pm Gianna Gianna • Live Performance
11:15pm Your Muther • DJ
(#TheUntitledBodyProject gallery contains nuditity.)
RSVP for FREE tickets in advance.
To support the artist, you'll have an opportunity to make a donation when you reserve your tickets. Please give generously as you're able!
Special thanks to all #TheUntitledBodyProject collaborators: Alison Stevenson, April Flores, Courtney Trouble, Simone Mariposa, William de los Santos, Lotus Lain, Tyler Knight, Sonya Saturday, Cindy Chu, and Karla Lane.
---


#TheUntitledBodyProject is part of the 2018 Level Ground Festival.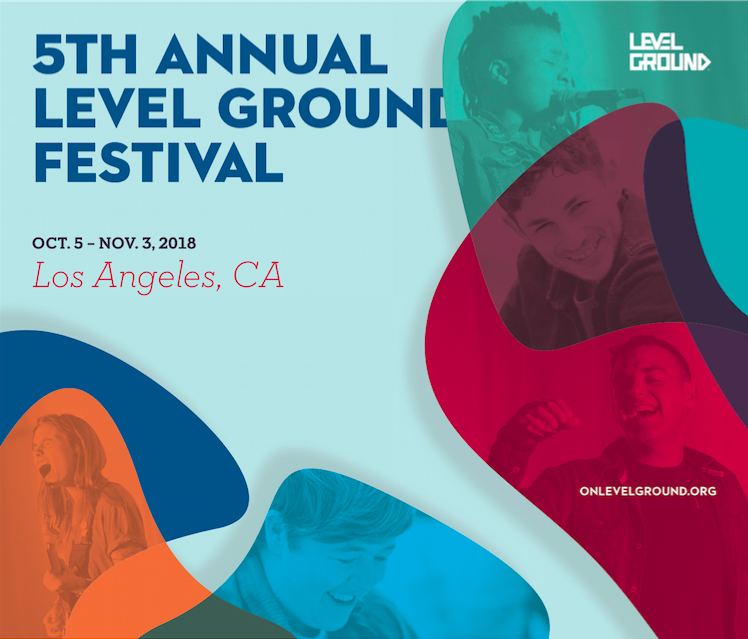 Over the last year, Level Ground has developed the work of three emerging female artists as they explored the intersections of queer identity, body image, and the nature of self. The festival kicks-off with a stand-up comedy show and VIP film screening, and culminates with three premiere solo gallery shows. Continuing in the tradition of festivals past, this year's impressive program is another example of challenging and enriching art of the highest caliber.