The Unspeakable Mind: Stories of Trauma and Healing from the frontlines of...
Description

A lecture by Dr. Shaili Jain, M.D. (Stanford University)
To most Americans, "PTSD" is a familiar acronym—but PTSD is a phrase that is often sloppily invoked, misinterpreted and steeped in confusion.
Drawing from her book, The Unspeakable Mind: Stories of Trauma and Healing from the Front Lines of PTSD, and her decades of experience as a professional, Shaili Jain, M.D., will shed light on this misunderstood disorder and how it interplays with our daily life. Dr. Jain's career path and inspiration to study PTSD stems from her own family's experiences with the 1947 Partition in South Asia.
There is a dangerous lack of public awareness of how PTSD goes far beyond the horrors of war and is an inescapable part of all our lives. For sufferers, it can leave a devastating imprint on the brain and the body, and shape lives in penetrating ways. A vast number of people are suffering silently with a condition that scientists have deemed a pressing public health concern. Beyond the suffering of individuals, PTSD has a tangible imprint on our cultures and societies around the world.
The Unspeakable Mind is the definitive guide for a trauma-burdened age. With profound empathy and meticulous research, Jain—a practicing psychiatrist at one of America's top VA hospitals, trauma scientist at the National Center for PTSD and a Stanford professor—shines a long-overdue light on the PTSD epidemic affecting today's fractured world.
Dr. Jain draws on a decade of her own clinical innovation and research and argues for a paradigm shift in how PTSD should be approached in the new millennium. She highlights the myriads of ways PTSD care is being disrupted to make it more accessible, acceptable and available to sufferers via integrated care models, use of peer support programs and technology. By using data to identify those among us who are most vulnerable to developing PTSD, cutting-edge medical interventions that hold the promise of preventing the onset of PTSD are becoming more of a reality than ever before.
Just as Andrew Solomon's National Book Award-winning The Noonday Demon transformed our understanding of depression, The Unspeakable Mind lays bare PTSD's roots, inner workings and paths to healing. Jain's groundbreaking work demonstrates the ways PTSD cuts to the heart of life, interfering with one's capacity to love, create and work—incapacity brought on by a complex interplay between biology, genetics and environment.
An exhibition 'Refugees of the British Empire' will form the backdrop of this lecture hall. Scroll down to read more.
For tickets to Dr. Shaili Jain's lecture, please click the green ticket button on this page.
For all other events in this 10 day series, scroll down to learn more.
~~~~~~~~~
~~~~~~
~~~
~
|
---
OTHER TICKETED EVENTS IN THE SERIES:
---
July 27 - 28 and August 3: Exhibition |REFUGEES OF THE BRITISH EMPIRE
2:00 pm to 4:00 pm on all days | FREE
An audio visual pop-up exhibit in Berkeley on a hidden truth about our global history. Refugees of the British Empire is made possibe in part by California Humanities, a subsidiary of the National Endowment for the Humanities.
Learn about the little know, but largest mass refugee crisis that unfolded when the British empire broke up after World War II, directly from survivors and witnesses who now call California their home. Your own neighbors and friends. Join us for two weekends of an enriching cultural journey in Berkeley as we explore untold stories from San Francisco bay area's Refugees of the British Empire.
Discover the impacts of this untold chapter of our world history through a series of workshops, lectures, storytelling events in addition to the audio visual pop-up exhibition.
The exhibit is free and on display from 2:00 - 4:00 pm on July 27, 28 and August 3.
Individual lectures, storytelling panels and workshops are ticketed - see links for each of the related events below. Seniors over 70 and children are free - no tickets required.

---
July 27 | Opening reception
11:30 am to 1:30 pm | Tickets Sold Out
Join us for a series of short talks and a special presentation about The 1947 Partition Archive's work documenting memories from the end of British Colonialism in South Asia which led to the largest mass refugee crisis of the last century. Meet the staff behind this one of a kind crowdsourced global archive. Meet survivors of Partiiton. Learn about this untold history first hand. | Snacks and drinks will be served. Book your tickets now. Click to learn more and sign up.


---
July 28 | WORKSHOP - Discovering and preserving your family's story
10:45 am to 1:45 pm | Tickets Available
This is a dynamic and fun oral history workshop, taught by our founder, a seasoned oral historian and physicist. Click to learn more and sign up.


---
August 3 | Live storytelling event & Exhibition
11:30 am to 1:30 pm | Tickets Available
Three individuals from the bay area will discribe their first hand experiences of surviving Partition, and the unprecedented chaos that broke out as British colonialism in South Asia came to an end. Snacks and drinks will be served. Click to learn more and sign up.

---
August 4 | Lecuture on the inheritance of PDST Trauma by Dr. Shaili Jain (Stanford University)
2:00 pm to 4:00 pm
The Unspeakable Mind: Stories of Trauma and Healing from the frontlines of PDST | Dr. Shaili Jain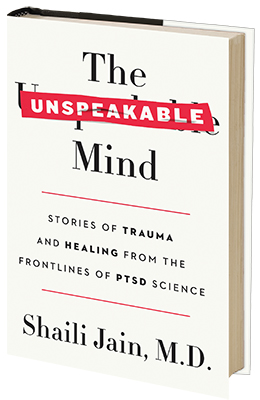 A book launch talk by Dr. Shaili Jain who hails from a Partition refugee family. Her father's experiences with PTSD shaped her career in mental health as a PTSD specialist. On August 4th she will discuss her groundbreaking findings on the inheretance of PTSD trauma across the generations, and what it means for Partition witnesses today... and the millions of us who have descended from those who experienced war-like tragedies in the last century. | Snacks and drinks will be served. Click to learn more and sign up.

---
Volunteer for this event
Explore volunteer opportunities for this event. Fees are waived for volunteers.