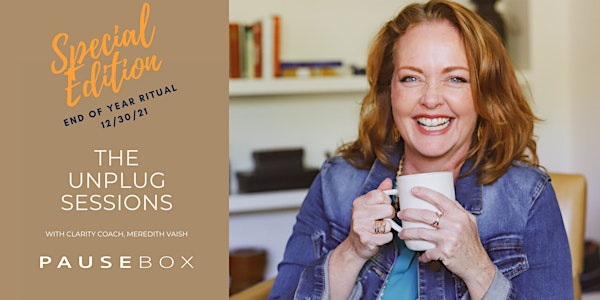 Multiple Dates
The Unplug Sessions: Make A Playdate With Spirit
Event Information
Refund policy
Contact the organizer to request a refund.
Eventbrite's fee is nonrefundable.
*SPECIAL END OF YEAR EDITION* Create space to slow down in order to speed up clarity, breakthrough, and momentum in your life and business.
About this event
Join us for an Unplug Session Special Edition!
Here's your invitation to walk back through the year, reflect on, and honor your journey --the highs and the lows.
Together, we'll integrate the pieces of you so that you can bring yourself fully and powerfully into the new year.
GET YOUR FREE COPY of the self-guided PAUSE BOX END OF YEAR RITUAL here.
Start the year fresh and fully present
Gather up any loose ends that may deplete you
Celebrate wins, new learning, relationships, and new experiences
Acknowledge the losses and disappointments
Enter 2022 in integrity, whole --no unclaimed pieces
Don't start the new year without it.
Thursday, December 30 @ 12 PDT / 3 pm EDT
About Unplug Sessions
Join me and other smart women as we create space to slow down in order to speed up clarity, breakthrough, and momentum in our lives and businesses.
The Unplug Sessions are your time to recharge and reconnect with your intuition and inner knowing. Consider it your playdate with spirit.
In this 60-minute class, I will guide you through practices that help you release the energy of proving, pleasing, and perfectionism and plug you into your own powerful wisdom. 💛
Let this be the space to truly listen to and honor yourself. Bring a journal, pen, and a favorite beverage, and join me.
How it works:
We meet virtually
Sessions are generally 60-minutes including time for the exercise and debrief
Laser coaching with Meredith is available during each session
In order to protect the intimacy of the group and what is shared, recordings won't be available
Practicing within community is what makes this space potent, please come with the openness to actively and authentically share and engage
Who The Unplug Sessions are for:
Women who see value in cultivating connection to their spirit, but are not getting to it as often as they'd like
Women who value "good energy" and are looking for new ways to refill their well
Women who want to continue to create impact in the world by nurturing their intuitive wisdom
Women who hold roles as entrepreneurs, creatives, healers, and leaders
Women who know the value of a safe community with a huge "get-it" factor
Women who are on their own spiritual journey and looking to create magic in their lives
What People are saying about Meredith's Pause Box events and programs:
"I'm so grateful to Meredith for creating a safe space to recharge and reconnect! I forget to take time to tune in to Source (God, the Universe) and get quiet enough to hear that internal guidance.
Meredith's Unplugged Sessions have given me just the push I needed. Her beautiful, calm presence put me right at ease. And the guided practice led to some very pragmatic insight into how I want to be approaching my business differently. I've already made changes!"
- Lisa Dunford Dickman, Coach, Writer, and Creative
"Meredith walks the walk. She has the ability to listen deeply and hear what's being said beneath the words." - Linda, Chief Operation Officer, Connecticut
" I really appreciated the push to lean into my intuition and to find freedom in listening to my inner guidance rather than all the inner chatter of second-guessing myself." - Katherine, SF Bay Area
"I learned how to get rid of old thinking and look at things with a new perspective." --Susan, entrepreneur, SF Bay Area
"Meredith really knows her craft and the approach she shares makes learning how to manage my energy so simple." - Jen, Pastry Chef & Entrepreneur from Connecticut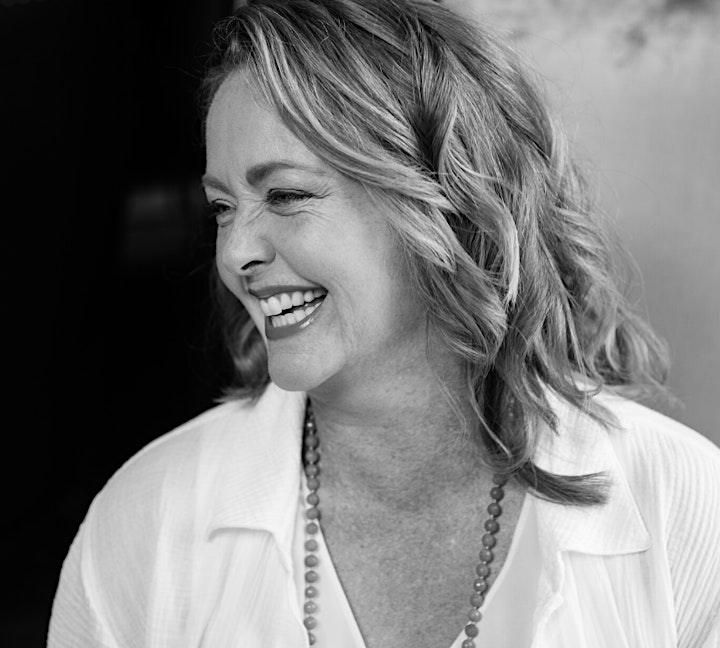 CLARITY CATALYST. RITUALIST. MOVEMENT MAKER.
Hi, I'm Meredith Vaish, Clarity Coach and Pause Box Creator. I'm passionate about helping high-achieving women get clear on what matters most to them so that they can create the life they love. www.pauseboxco.com
Location
Refund policy
Contact the organizer to request a refund.
Eventbrite's fee is nonrefundable.
Organizer of The Unplug Sessions: Make A Playdate With Spirit