About this Event
You think you know-it-all… but you have no idea. Join Sydnee Washington & Marie Faustin as they sit down with comedians and people of the culture to talk about their fields of expertise. Fields like flirting, porn, daddy issues, online dating, cookouts, stalking, sex toys, and Runaway Brides. Sydnee and Marie put their guests' expertise to the test. Will they be crowned an Unofficial Expert?
Event Lineup:
Molly Austin: TruTv
Petey Deabreu: Comedy Central
Matt Rogers: Las Culturistas Podcast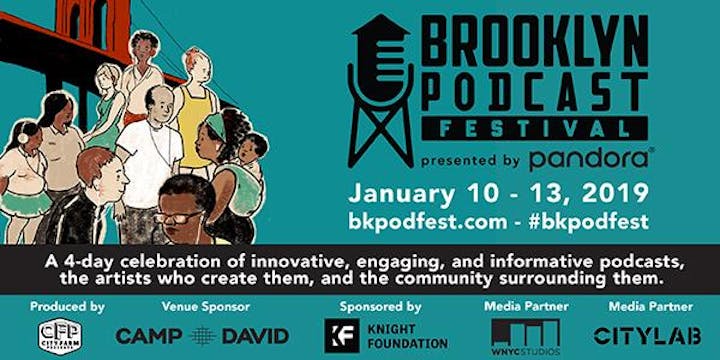 About the Brooklyn Podcast Festival
The Brooklyn Podcast Festival is presented by Pandora. WNYC Studios is a media partner of the Brooklyn Podcast Festival.
Launched in 2017, the Brooklyn Podcast Festival is a celebration of innovative, engaging, and informative podcasts of all genres, the artists who create them, and the community surrounding them. The Festival gives audiences the opportunity to see their favorite podcasts live and a chance to discover new and up and coming shows.