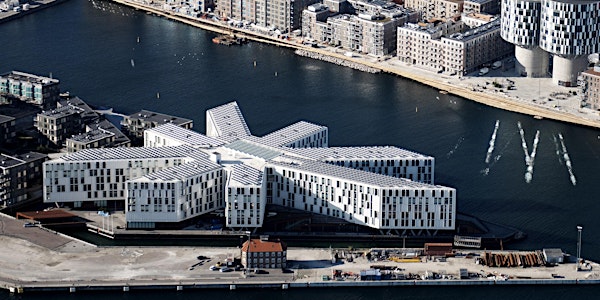 The United Nations in a time of change - FN under forandring - hvad kan vi forvente?
When and where
Location
UN City 51 Marmorvej 2100 København Denmark
Description
In English below

FN's styrke har traditionelt været bundet i organisationens universelle medlemskab og unikke globale mandat, idealer og principper. Men er FN rustet til at håndtere nutidens og fremtidens udfordringer? Er vestlige værdier og interesser i FN på deroute, og hvem er de nye spillere? Arrangementet vil sætte fokus på et FN under forandring og de danske forventninger til fremtidens FN-samarbejde.
Følgende FN ambassadører deltager:
FN ambassadør Ib Petersen, FN-missionen i New York
Ambassadør Erik Vilstrup Lorenzen, ambassaden i Rom
Ambassadør Liselotte Kjærsgaard Plesner, ambassaden i Wien
Fra FN Byen deltager:
Undergeneralsekretær og eksekutivdirektør for UNOPS, Grete Faremo
Moderator: Direktør Verner Kristiansen, Verner Kristiansen ApS
Arrangementet foregår på engelsk.
Bemærk venligst: For at få adgang til bygningen skal man gennemgå et sikkerhedscheck, der ligner det, man kender fra lufthavne. Derfor anbefaler vi, at man ankommer i god tid, da der kan opstå kø. Husk billed-ID.
Det er også muligt at deltage i arrangementet 'From Poverty to Prosperity', der finder sted umiddelbart før dette arrangement. Tilmelding foregår via følgende link: https://www.eventbrite.com/e/from-poverty-to-prosperity-tickets-36510966283

---

The strength of the United Nations has traditionally been the universal membership of the organization and its unique global mandate, ideals and principles. But is the UN prepared to handle current and future challenges? Are western values and interests in the UN fading, and who are the new players? The event will focus on a changing UN and the Danish expectations for future UN collaboration.
The following Danish UN Ambassadors will participate:
UN Ambassador, Ib Petersen, Permanent Mission of Denmark to the UN in New York
Ambassador Erik Vilstrup Lorenzen, Embassy of Denmark in Rome
Ambassador Liselotte Kjærsgaard Plesner, Embassy of Denmark in Vienna
From UN City:
Under-Secretary General and Executive Director of UNOPS, Grete Faremo
Moderator: Director Verner Kristiansen, Verner Kristiansen ApS
The event will be in English.
Please note: In order to access the building, you will need to go through a security check similar to that at an airport. Therefore, we advise you to show up early. Please bring a picture ID.
It is also possible to participate in the event 'From Poverty to Prosperity' that takes place before this event. Sign-up via following link: https://www.eventbrite.com/e/from-poverty-to-prosperity-tickets-36510966283