The Unexplored Frontier: Mysteries of Mobile User Acquisition

Thursday, June 27, 2013 from 6:00 PM to 9:00 PM (PDT)

San Francisco, United States
Who's Going
Loading your connections...
Event Details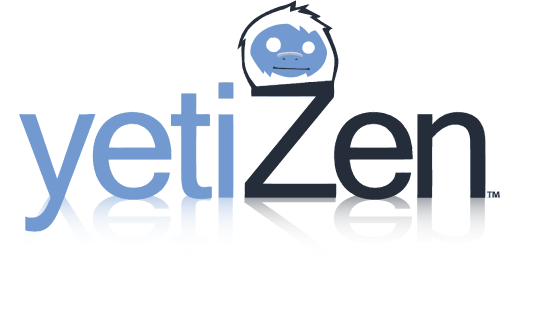 Presents
The Unexplored Frontier: Mysteries of Mobile User Acquisition
User acquisition is more relevant in the gaming space now than ever before, yet the channels for user acquisition remain a mystery for most. With so many choices available in the market today, which one is right for your game? Fear no more! We have invited Christian Limon (VP of Growth and Advertising at Glu Mobile), James Peng (User Acquisition & Monetization at Storm8), and Fabien-Pierre Nicolas (General Manager - Mobile at Perfect World) -- all experts in the field to help you navigate this trecherous space.
Join us on Thursday, June 27th at 6pm as they share an overview about game user acquisition, and how you can blow up your game on the charrts!
Drinks and snacks are on the Yetis, so come on by, network with fellow industry leaders and learn something new!
Agenda:
6:00pm - 7:00pm -------------------------- Check-in / Networking Hour
7:30pm - 8:15pm -------------------------- Roundtable Chat: Christian Limon, James Peng, Fabien-Pierre Nicolas... Hosted by Japheth Dillman
8:15 - 8:30pm -------------------------- Dr. Hanno Fichtner
8:30pm - 9:00pm -------------------------- Networking & Closing
Our Speakers:
Christian Limon
VP, Growth & Advertising at Glu Mobile
Christian Limon is responsible for all of Glu's worldwide advertising-based monetization and user acquisition efforts. Prior to Glu Mobile, Christian served as Director of Global Partnerships for Tapjoy where he helped build to scale a leading mobile advertising and monetization platform. He drove business development strategy and led international expansion across LATAM, Japan, and Korea. Before joining Tapjoy, Christian held positions in M&A at Morgan Keegan's investment banking practice, SK Telecom Americas, and served as a venture consultant. Christian holds an M.B.A. in Finance from Loyola Marymount University and a B.A. degree in Economics from the University of Southern California.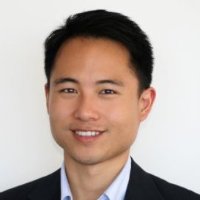 James Peng
User Acquisition & Monetization at Storm8
James Peng manages user acquisition and monetization for Storm8's complete portfolio of 40+ titles. Storm8 is a leading mobile social gaming network and developer with more than 10 million daily active users and 400 million downloads across 200 million devices worldwide. Prior to joining Storm8, James worked at H.I.G. Capital, a $9.0 billion private equity fund, where he evaluated, structured, and executed leveraged buyouts in partnership with management teams. Prior to that, he worked as an investment banker for Lazard, where he advised on various M&A and restructuring deals.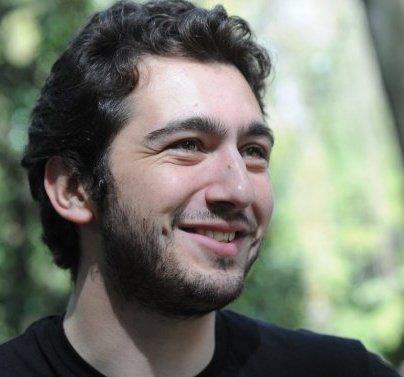 Fabien-Pierre Nicolas
General Manager, Mobile at Perfect World
Fabien-Pierre Nicolas is General Manager, Mobile at Perfect World, the leading developer and publisher specialized in free to play online multiplayer games with hits like Dungeons & Dragon Neverwinter, Torchlight and Star Trek Online. In his role, he oversees the mobile publishing and content creation operation across the company's portfolio of mobile games.
Prior to his current role at Perfect World, Fabien was a DeNA, the world largest social mobile games company, overseeing their creative services, product marketing and user acquisition teams in the West across the company's portfolio of mobile games. Previously, Fabien spent five years at Ubisoft where he handled strategic, brand and online marketing for major game franchises, including Far Cry, Splinter Cell, Prince of Persia and Heroes of Might & Magic. 
Fabien holds an MBA from Grenoble Business School.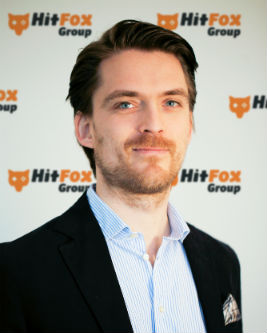 Dr. Hanno Fichtner
Co-founder & Managing Director US at AppLift
Hanno is the Co-Founder of games distribution incubator HitFox Group. He's currently building up the San Francisco office for the HitFox portfolio company, AppLift. Previous to that, Hanno worked for 7 years at McKinsey & Company and founded 2 companies in the online and mobile space. AppLift acquires high quality users for 150+ mobile game publishers and helps them monetize their traffic.
About Our Sponsors:

A global leader in wireless innovation, BlackBerry® revolutionized the mobile industry when it was introduced in 1999. Today, BlackBerry aims to inspire the success of our millions of customers around the world by continuously pushing the boundaries of mobile experiences. Founded in 1984 and based in Waterloo, Ontario, BlackBerry operates offices in North America, Europe, Asia Pacific and Latin America. For more information, visit www.blackberry.com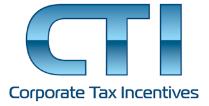 CTI is a specialty tax consulting firm that specializes in state and federal tax incentives available to businesses. The tax incentives identified by CTI can contribute significantly to the bottom line of a business by providing an unexpected influx of income through dollar for dollar reduction in federal, state and local income and payroll taxes. A few examples of the tax credits available to businesses in bay area are Federal and CA Research Tax Credits, CA Enterprise Zone Tax Credits and San Francisco Enterprise Zone Payroll Tax Credits. CTI offers the highest level of expertise, as the firm consists of professionals with experience with Big 4 Accounting firms, state taxing agencies and government economic development departments. The firm is currently working with 300+ businesses in bay area including several gaming companies.
When & Where


YetiZen Innovation Lab
540 Howard Street, 2nd Floor


San Francisco

, 94105

Thursday, June 27, 2013 from 6:00 PM to 9:00 PM (PDT)
Add to my calendar
Organizer
YetiZen Innovation Lab
YetiZen is a key cornerstone of the game industry. It has two paws. 
The first is the YetiZen Innovation Lab, a 20,000 square feet games innovation space in the heart of San Francisco that provides 150+ events for game developers including our popular San Francisco Game Developer's Workshop series. We saw 10,000 attendees last year making YetiZen the largest regularly meeting game developer hub globally.
Second we run the YetiZen accelerator program, the only games focused accelerator program in existence. The accelerator has 150+ mentors, 50 angels and 9 VCs (including Tim Chang from Mayfield Fund and Phil Sanderson from IDG Ventures) who are the leaders of the game space. YetiZen has had 30 companies graduate from the accelerator program including Frenzoo makers of the world's first 3D fashion game for women (featured by Kindle and reaching top 20 iOS games) and YesGnome, a SIM and strategy game developer and the makers of the official Madagascar game.