Description
Calling all families with children PreK - 5th grade (older and younger siblings welcome)! Join us as we nurture our children to become global citizens with strong spiritual skills and literacy in world religions. We will have a family experience the 2nd Sunday of the month (groups will be divided by ages) in which we will explore major topics of spirituality across various traditions and practices. Parents and children of different religions will enrich the group.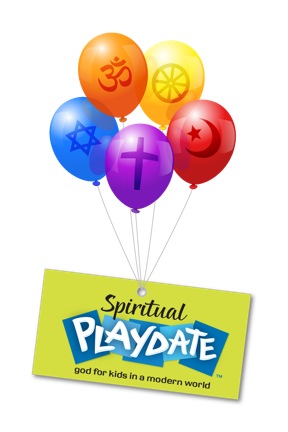 Where: Lakeside Congregation (we may also visit other Houses of Worship on occasion)
When: 2nd Sunday of each month
Time: 2:45 – 3:00 pm – Snacks and Chatting
3:00 – 4:00 pm – Spiritual Playdate program
Whether you and your family plan to come to one or all of the sessions, we ask you to purchase the $19 (with coupon code) Spiritual Playdate Membership, as this is your family's ticket. This will give you access to the curriculum for one year. See below for more information and how to purchase.
Schedule of Topics:
October 9 - What is Religion?
Nov. 13 - Golden Rule
Dec. 11 - Holiday Sharing
Jan. 8 – Gratitude
Feb. 12 - Love
March 12 - What is God
April 9 - Forgiveness
May 14 - Body/Mind/Soul
How to purchase your Spiritual Playdate Premium Membership:
Select Premium Membership for $24 and enter the discount code: interfaith, when prompted, to receive the program for $19. Register Here.
We will be using the Spiritual Playdate curriculum for our program and with your own account, your family will be able to make use of these resources during the weeks between sessions or if you miss a session.
Print your confirmation email when you sign up and bring it to your session. This will serve as your ticket.