Description
The Umbrella People
with special guest - Jumbo Train Singer-songwriter Dennis Kalichuk
You're Invited To Join Us:
The Living Miles
A night of original music featuring: Michael P. Brunelle, Michael Brunelle Jr., Dwayne Errington, Shelley Rice, and Pete Durkee
After decades of amassing a considerable body of original work, singer-songwriter Michael P. Brunelle and Son have put together a special concert to share their songs with the local community. This project involves some of the most versatile and talented performers from the area.
Dennis Kalichuk is an accomplished songwriter and renowned visual artist. Restlessly creative, Dennis is continually churning out artistic and inventive work. For more information, check out: http://www.denniskalichuk.com/
Join us for an evening of creativity as we take a journey through soudscapes spanning generations.
A portion of the proceeds will be helping to fund Hannah's trip to India with Me to We. For more information about Me to We and their charity Free The Children, visit: https://www.we.org/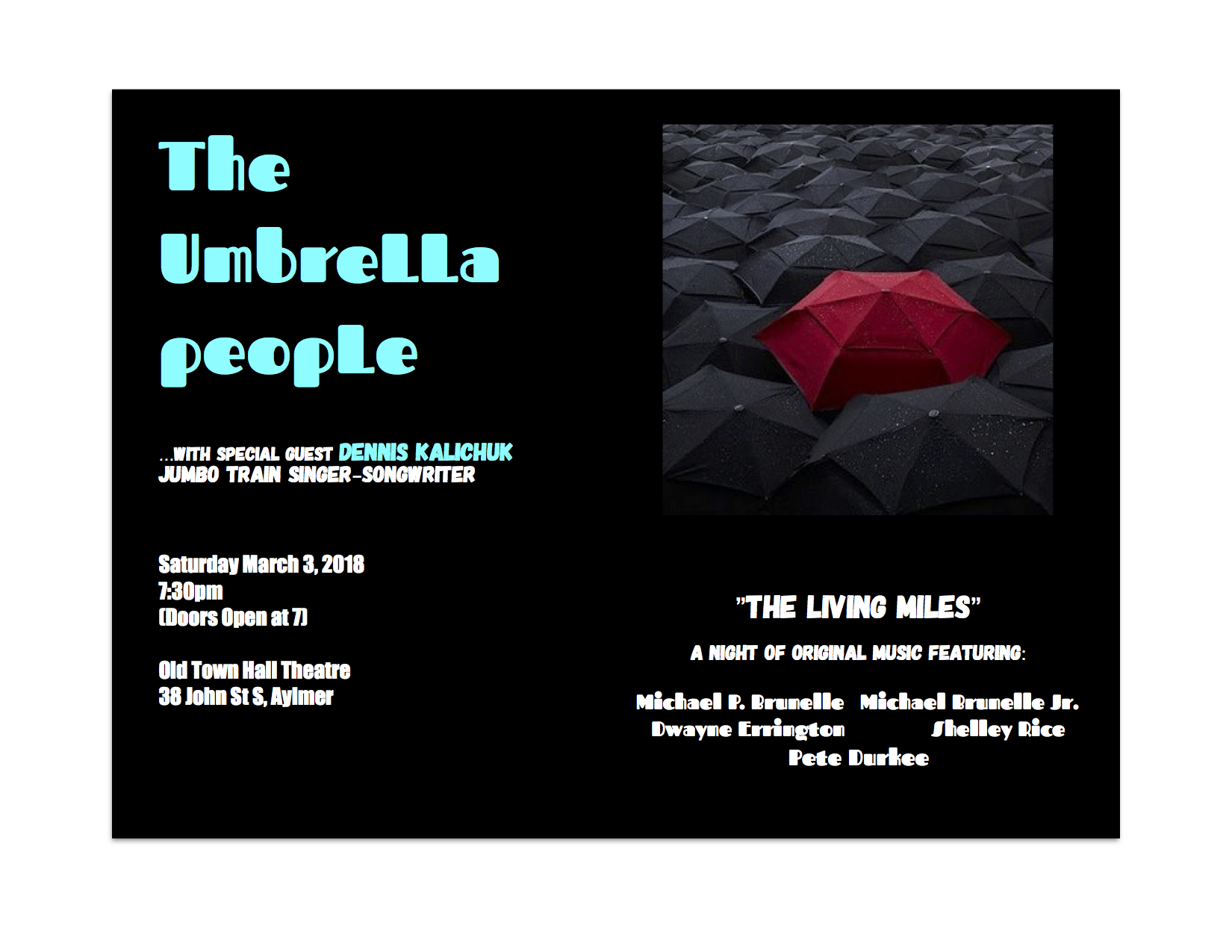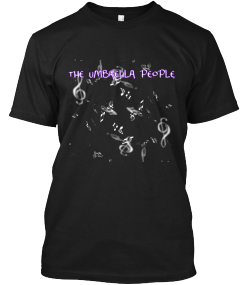 The Umbrella People Exclusive T-Shirt!
$23.99
We partnered with Teespring to create some awesome merchandise for this event. Show your support and look good wearing it. Check it out!