Event Information
Location
Port Canaveral (Orlando), FL to The Bahamas
Description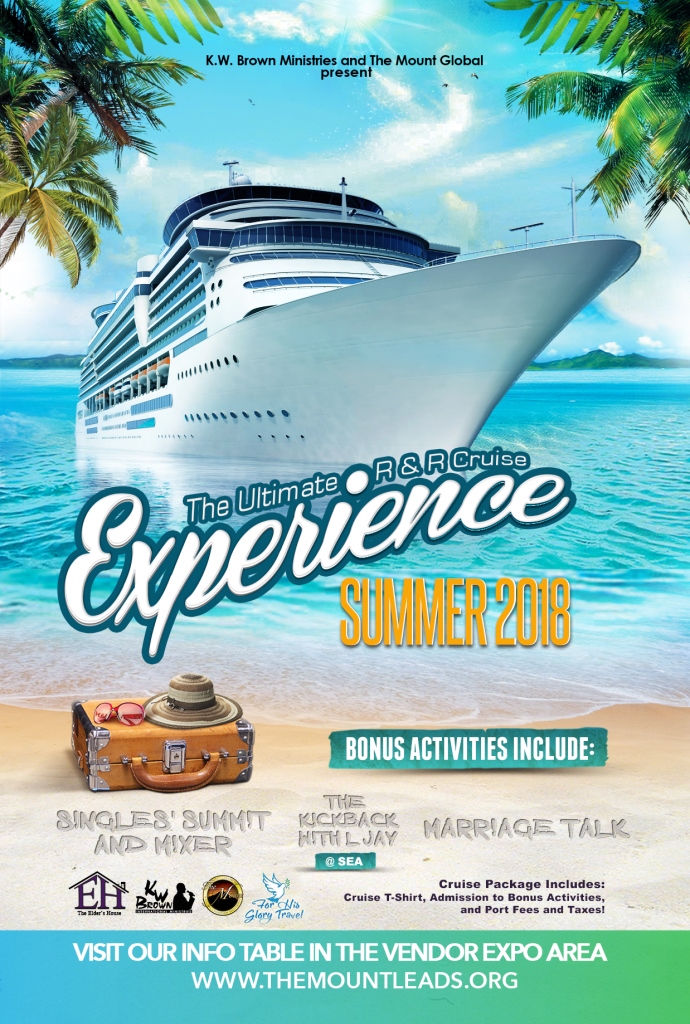 Come and enjoy the 2018 Issachar Leadership Conference Sunday through Wednesday (worship, workshops and dynamic speakers) then join us Thursday as we head to the Bahamas for three more days of fun, fellowship and bonus activities.
So mark your calendars NOW for Sunday, June 24, 2018 through Sunday, July 1, 2018 for a week you will be talking about for a LONG time!
3-Day Bahamas Cruise on the Carnival Liberty
Thursday, June 28, 2018 – Sunday, July 1, 2018
Day 1 4 p.m. Depart Orlando, FL (Port Canaveral)
Day 2 12 p.m. - 8p.m. Nassau
Day 3 Fun Day at Sea
Day 4 8 a.m. Arrive Orlando, FL
Inside Rooms $472.50pp
Oceanview Rooms $522.50pp
Balcony Rooms $617.50pp
Prices are based on double occupancy INCLUDE port fees and taxes,
Schedule of payments Inside Oceanview Balcony
July 15, 2017 $50pp deposit $50pp deposit $50pp deposit
August 15** $40pp** $50pp** $60 pp**
September 15 $40pp $50pp $60 pp
October 15 $40pp $50pp $60 pp
November 15 $40 pp $50pp $60 pp
December 15 $40pp $50pp $60 pp
January 15, 2018 $40pp $50pp $60 pp
February 15 $40pp $50pp $60 pp
March 15 $40pp $50pp $60 pp
April 15 Balance Balance Balance
**Issachar registrants that reserved their cabins by 6/28/17 will have until this date to make a 2nd payment of $65pp (inside cabin); $75 (oceanview cabin) and $85 (balcony).
It is strongly recommended for everyone to purchase Carnival's Cruise Vacation Protection! K.W. Brown Ministries and The Mount Global will not assume responsibility for any travel delays, including but not limited to missed flights, accidents, etc. Please go to https://www.carnival.com/about-carnival/vacation-protection.aspx#sthash.n3dA1S1f.dpuf to purchase cruise protection after your final payment is received.
Cruise ships charge gratuity at the end of the trip, please plan accordingly. A credit card is needed for gratuity and any other onboard charges.
GET YOUR PASSPORT NOW…PASSPORTS ARE MANDATORY FOR BAHAMAS AND THE EXPIRATION DATE MUST BE AT LEAST 6 MONTHS AFTER THE CRUISE DEPARTURE DATE
Transportation: Regardless of your mode of transportation (air plane, car, bus, etc.), please ensure that you arrive at the cruise port of Orlando, FL absolutely no later than 12 noon on Thursday, June 28, 2018.
Date and Time
Location
Port Canaveral (Orlando), FL to The Bahamas
Refund Policy