THE ULTIMATE ONE DAY COOKING SEMINAR
When and where
Location
Institute of Culinary Education 50 West 23rd Street New York, NY 10010
Refund Policy
Contact the organizer to request a refund.
Description
THE ULTIMATE ONE DAY COOKING SEMINAR

Join Men's Health and a team of celebrity chefs including Daniel Holzman of The Meatball Shop, Andy Ricker of Pok Pok and Roberto Santibañez of Fonda restaurants for a culinary adventure that will help you refine your cooking skills and master your favorite manly meals. This is your ticket to the new era of guy food. The only thing you have to lose is that soggy plate of nachos.
Tickets available for purchase online until Saturday, September 14th at 12pm. After Saturday, September 14th at 12 pm, purchase your tickets onsite. Cash only, based on availability.
FREE FOR TICKET HOLDERS | Join Men's Health to celebrate your culinary achievements and taste a variety of cocktails and hors d'oeuvres inspired by our renowned Cooking School chefs. Don't forget to pick up your gift bag, filled with hand-selected items to help guide you on your culinary adventures! Open to all students, present Cooking School ticket at event entrance.
NOTE: You must purchase a Cooking School class ticket to gain access to the Graduation Party.
---
ABOUT THE CHEFS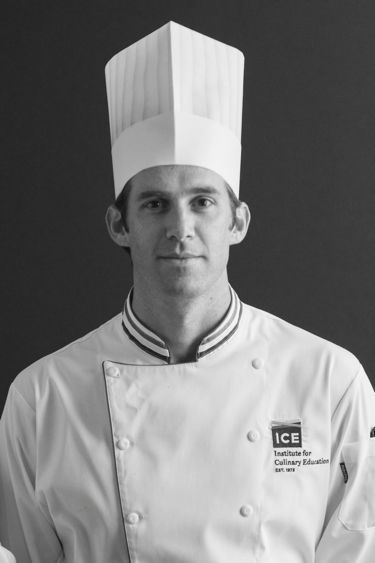 James Briscione
James Briscione is the Director of Culinary Development at the Institute of Culinary Education and Food Network's first Chopped Champion. After training with European masters in sous vide cooking technique in Venice, Italy, he began developing ICE's premiere Cuisine Technology Program. James has been featured in the NY Times and New Yorker magazine for his role as lead chef in ICE's collaboration with IBM. It's a project that is exploring how computers can fuel creativity in the kitchen.
James' rise through the culinary ranks began in Birmingham, Alabama as the Chef de Cuisine at the James Beard award-winning restaurant, Highlands Bar & Grill. At Highlands, James focused on creating refined Southern cuisine through classic French culinary technique, using only the freshest local ingredients.
A move to New York meant collaborating with the two biggest forces in the culinary world, Chef Daniel Boulud and Food Network. As the sous chef in the private dining room at Daniel, James learned to craft the perfect meal and present dinner parties to the restaurant's legendary four-star standards. At the same time, James became the first-ever two-time champion of Food Network's premiere competition show, Chopped (and actually appeared on the show three times). In 2011, James co-authored his first cookbook Just Married & Cooking (Scribner) with his wife Brooke Parkhurst. He also recently served as a host/mentor to the Jonas family on an episode of E!'s "Married to Jonas."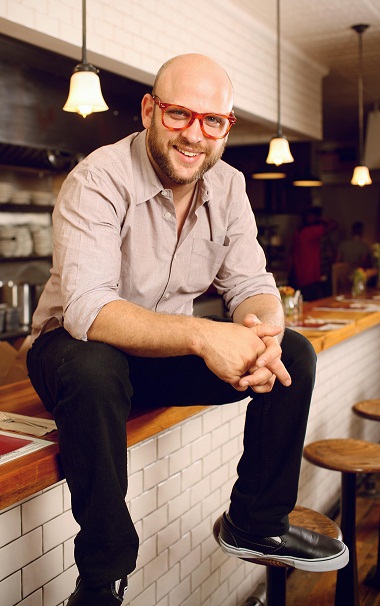 Daniel Holzman
Daniel started his cooking career at age 15 at Le Bernardin in New York City and remained there for 4 years until, at the suggestion of Chef Eric Ripert, he attended the Culinary Institute of America with a full scholarship from the James Beard Foundation. Daniel's culinary journey has led him through some of the country's finest restaurants including Napa, The Campton Place, Aqua, Jardinière, Axe and SPQR, where he worked as executive chef when the restaurant received 31⁄2 out of 4 stars from Michael Bauer in The San Francisco Chronicle.
In 2010, Daniel teamed up with his childhood friend Michael Chernow and debuted The Meatball Shop on New York City's Lower East Side, where the mix-and-match menu of meatballs, served in a warm and convivial environment, was an instant hit. Three more locations of The Meatball Shop—in Williamsburg, the West Village, and Chelsea—opened in quick succession, and a fifth, in the Upper East Side neighborhood where both Michael and Daniel were raised, is set to open in summer 2013. Daniel also co-authored The Meatball Shop Cookbook, which was published to much acclaim in 2011.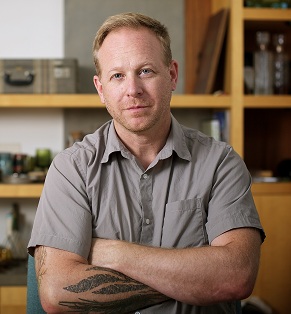 Andy Ricker
Andy Ricker is the owner and executive chef behind seven Pok Pok restaurants in NYC and Portland, OR, as well as Som, a beverage company specializing in drinking vinegars. In 2011, he won the James Beard Best Chef, Northwest award. Andy spends several months each year exploring Thailand and brings that experience to each of his restaurants.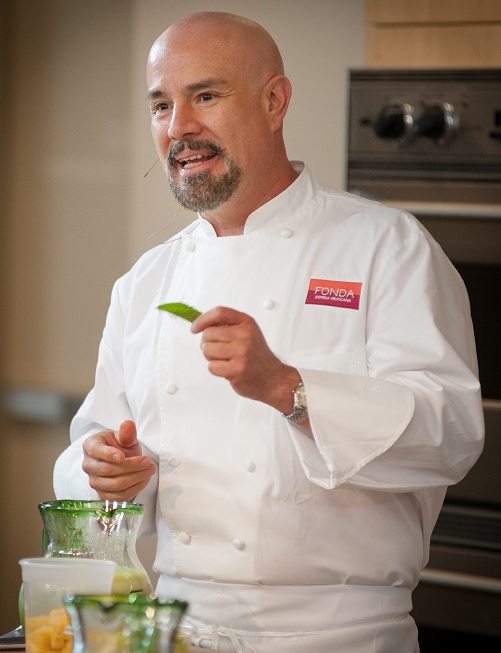 Roberto Santibañez
Roberto Santibañez is the chef/owner of Fonda restaurants in Brooklyn and Manhattan, NY. As a native of Mexico City and a graduate with honors from Paris's top culinary institutions, award-winning Chef Roberto Santibañez' culinary resume includes stints as restaurateur, culinary consultant, author and teacher in Mexico, Europe and the United States. He is the author of Rosa's New Mexican Table, nominated for an IACP and a James Beard Awards. His second book Truly Mexican was one of the most Notable Cookbooks of 2011 by the New York Times, Epicurious, and Food & Wine. His third cookbook Tortas, Tacos and Tamales will be published in the fall of 2012. Roberto is a culinary consultant for Amtrak, Sodexo and a member of The Culinary Institute of America's Latin Cuisines Advisory Council.
---
ABOUT THE INSITUTE OF CULINARY EDUCATION

The Institute of Culinary Education (ICE) is New York City's largest and most active center for culinary education. Founded in 1975 by Peter Kump, the school offers highly regarded eight to 13-month career training programs in Culinary Arts, Pastry & Baking, Culinary Management, and Hospitality Management. With an in-depth global curriculum, dedicated chef-instructors, a strong record in job placements, and a clear entrepreneurial focus, ICE is widely recognized by top industry organizations as a premier pathway to begin or continue a culinary career.
---
CONTACT
Press Inquiries: Sarah Springborn, Sarah.Springborn@rodale.com

Event & Ticket Information: MHCookingSchool@rodale.com
---
FAQ's

Is this event open to Women? Yes
Will students be cooking or is it observational? The class is seminar style, the chef will demonstrate recipes and the students will sample the dishes.
Can I purchase a ticket to just the Graduation Party? The Graduation Party is exclusive to Cooking School students, all students will be asked to present their class ticket at the door.
---
SPONSORS