Description
At The Ultimate Networking Event Live at Manayunk Brewery, Philadelphia, Pa. you'll meet CEO's, Business Leaders and Decision makers from a variety of leading companies. You will learn and have opportunities to grow your business from some of the area's top business networking professional's. Tuesday November 19th 6pm with Free Parking
Here's What's Included
-Admission to Event
-1st Drink
-Light Appetizers
-Chance to Win 2 Box Seats to 76er's, 2 Box Seats to Philly Pops,
-Plus Over $1,000 In Other Prizes.
-One Month Membership to LifeLock ID Theft Protection
-Opportunity to Meet and Mingle with the Top Decision Makers in Philadelphia Business and Create Lasting Friendly Business Relationships (PRICELESS)
-All this for only $25 in Advance or $30 at the door
5 Reasons You Should Attend!
Over...
100 Events Succuessfully Hosted
150 New Businesses Have Been Launched
10,000 Business Professionals Have Attended
100,000 New B2B Relationships Have Been Created
$20 Million In New Business Has Been Generated
The Ultimate Networking Event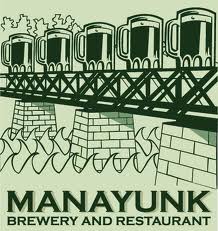 Live at
Manayunk Brewery
Phila. Pa
Tuesday November 19th, 2013
6-9 PM

Your Ticket To Networking Success,
The Ultimate Season Pass!
Attend All Ultimate Networking Events Each Month Plus Bring 1 Guest Per Month As Your VIP Guest For Only $29.95 a month
That's 2 Philadelphia Events
Plus Additional Events in
Pennsylvania, New Jersey, Delaware
Maryland, D.C., New York
Plus More To Come
In Addition You Will Be Part Of Ultimate Rewards With Discounts To Other Ultimate Networking Affiliate Businesses and Venues
Bonus:
Keep Your Pass for 12 Months and
Get A Free Sponsor Table
To Get Yours Now
What People Say About The Ultimate Networking Event:
"I have been attending the Ultimate Networking events that Thomas developed and runs for the last year, and became a sponsor after attending several of them.
We have built friendships and developed business relationships as a result of Tom's efforts to continually make these events better, more relevant, and more conducive to growing our network. This is exactly what Tom wanted to accomplish, and in my estimation he continues to improve the program.
Tom works very hard at building the brand of this event, and is tireless in sharing his vision of the network concept, and how these events can be leveraged by the attendees to create new business opportunities.
It is my pleasure to recommend Tom's events, his group, and him to anyone who wants to develop and grow a network of people and businesses in the Philadelphia metropolitan area."
-Mitchell Brooks Vice President, Originations & Operations, Hyperion Bank
"Tom is the founder of The Ultimate Networker that runs some of Philadelphia's largest and most successful networking events. I have participated at the events as a speaker, as a table vendor, and as a participant. The opportunity to meet folks is practically endless at Tom's events. I have been fortunate to have met many professionals at The Ultimate Networking Events, both prospects and referral sources. If you are looking for a networking event, I highly recommend checking this one out!"
-Brynne Tillman, President & COO, Sales Coach and Trainer / LinkedIn Trainer and Coach / Social Media Strategist, Business Development University
"Tom has done a tremendous job implementing his vision with the Ultimate Networking Event. The events that he coordinates are filled with quality people to network with. Tom is accommodating and always willing to help or make a strategic introduction. If you are looking to truly network, this event is worth your time."
-Elizabeth Bennett, CFP®, CRPC®, Financial Advisor, Merrill Lynch
"I've been to plenty of networking opportunities but after attending 2 of his Ultimate Networking Events, I have to say Tom puts on top shelf, top results, evenings. And he does it with a warm welcome - great vibes, great people, meaningful contacts. Thanks, Tom."
-Dr. Joni Carley
This Event Will Go To Capacity
Look At What You Can Win Just For Attending!
• 2 Pairs of Tickets To Philly Pops at The Kimmel Center
• Restaurant Gift Cards
• $100 Gift of Video Production
• Ultimate Networking Event Sponsor Tables
• Ultimate Networking Event Tickets
All this for only $25 in Advance or $30 at the door
Real world networking is essential for you to build and create relationships. Having the skills to network effectively in today's challenging business climate, is critical and could make the difference between thriving or losing to your competitors.
Our Host Venue
Manayunk Brewery
---
During the 1800's and into the 20th century, Manayunk was known for the manufacture and sales of fine textiles. Krook's Mill, now the Manayunk Brewery and Restaurant, was one of the linchpins of the then booming industry. Anne Dawson opened the mill in 1822 at the mouth of the Manayunk Canal and the Krook family followed with the existing building just short of 100 years later in 1912. A cornerstone from the original mill was placed in the new building. Krook's Mill eventually closed its doors in 1992.
Four years later, Harry Renner IV brought the facility back to life as a space for retail business, a fine eatery, a brewery and as an entertainment complex for both neighbors and visitors alike to enjoy. Our first batch of fresh-brewed beer was tapped on October 17, 1996. In 2000, we expanded our outdoor seating with a deck overlooking the Schuylkill River. In 2003, we added a Stone Pizza Oven and a Sushi Bar to expand our menu selection. Today you can still find the scale, now an antique, that was once used to weigh the wool brought into the factory. http://www.manayunkbrewery.com
Companies In Attendance Over The Past 3 Months
Adjudication Office/State of PA
Aflac Insurance
American Express
Archer Benefits
BizBuzz Network
Blue Dog Printing & Design
University of Penn
Chart House Resaurant
Cheyney university
Chiarusco Photograpy
Citizens Bank
Comcast SportsNet
Geeks on Call
GROUPON-Philadelphia
Guilted Cage Entertainment
Human Capital Management
ICON Clinical Research
Janney Montgomery Scott
Jenna Communications
Johnson & Johnson
Kaplan Test Prep
Kelleher Associates, LLC
Kistler Tiffany Benefits
Law Office of Anthony Mallace
Liberty Metals
LifeLock
Lincoln Financial
Linked IT Solutions
Lisa's Flowers and Gifts
Loews Hotell
Maggiano's Little Italy
Melaleuca "The Wellness Company"
Merck
Merrill Lynch
Metlife
Mirror Image Duplication
Morgan Stanley Smith Barney
Northwestern Mutual
Penn State (University Park Campus)
Philadelphia Video Marketing
Pfizer
Philadelphia Federal Payroll
Philadelphia Orchestra Assoc
PNC bank
Primerica
Prudential Fox and Roach
Rittenhouse Custom Clothiers,
Robert Half Technology
K Expo Displays
Silpada Designs Jewelry
Smart CEO
Social Media Consultant
SparQ Marketing, LLC
Squid Wire
Subversion Fitness
Summit Trust Company
Sun National Bank
Susquehanna Bank
TD Ameritrade
TD Insurance, Inc.Commercial
The Cleaner Earth Company
The Philadelphia Think Tank
The Ultimate Networking Group
Think Tank
US SBA
Valpak of Philadelphia
Verizon Wireless Zone
Vertex Fitness
Weber Law, LLC
Wells Fargo Advisors
Women's MBA Network
SBA
We Look Forward to Seeing You at
The Ultimate Networking Event!
Organizer of The Ultimate Networking Event Live at Manayunk Brewery
Join other Philadelphia, South Jersey and Delaware professionals that are ready to connect, in a cocktail party atmosphere, for a business networking experience . Whether you are new to networking or a seasoned pro, our Ultimate Networking Ambassadors will greet you & introduce you to whom you are looking for. Start connecting now through our online platform with meetup. The Ultimate Networking Party In Philadelphia.