Location
Avenue Kitchen
789 E Lancaster Ave
Villanova, PA 19085
Description
Due to a Scheduling Situation Beyond Our Control This Event Is Posponed To A Date In The Near Future To Be Determined. Details To Follow.
At The Ultimate Networking Event Live at Avenue Kitchen Tuesday July 22nd, you'll meet CEO's, Business Leaders and Decision makers from a variety of leading companies. You will learn and have opportunities to grow your business from some of the area's top business professional's.
Here's What's Included
Admission to Event

1st Drink


Light Appetizers

Opportunity to Meet and Mingle with the Top Decision Makers in the area & Create Lasting Friendly Business Relationships



Free Parking!

All this for only $25 in advance or $30 at the door
Attendees Win Over $2,000 In Prizes and Give-a-ways Including...

2 Box Seats to Philly Pops Performance at The Kimmel
Courtesy The Philly Pops $500 Value

2 Box Seats to Philadelphia 76's Home Game
Courtesy The Philadlephia 76's Group Sales Value $500

3 Personal Training Sessions
Courtesy Vertex Fitness Studio Value $270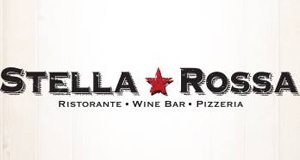 Dinner at Stella Rossa
Courtesy Stella Rossa Restaurant Value $50

Legal Document Review
Courtesy Barnwell Law FirmValue $250

2 - Day of Beauty Gift Cards
Courtesy Tundella Salon $100 Value

500 business cards & Creative Consultation
Courtesy Mirror Image Duplication Value $150

Mobile Business Card App
Courtesy R Mobile MarketingValue $199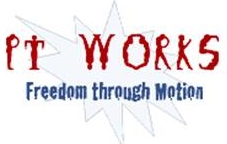 1 Hour Full Body Massage
Courtesy PT WorksValue $75

Pairs of Tickets to The Next Event Value $60
Sponsor Tables To The Next Event Value $200
Courtesy of Gus Calabrese and Thomas Camarda
Plus Much, Much More!

Plus Much, Much More!

As Seen On




This Event Will Go To Capacity
Since 2009 Over...
150 Events Successfully Hosted

200 New Businesses Have Been Launched

12,000 Business Professionals Have Attended

100,000 New B2B Relationships Have Been Created

$25 Million In New Business Has Been Generated
Companies In Attendance Over The Past 3 Months






















The Ultimate Networking Event Live at Avenue Kitchen


Villanova, Pennsylvania

Tuesday, July 22nd 6PM
About Avenue Kitchen:
Avenue Kitchen, an urban beauty in the suburbs of Philadelphia presents an industrial chic interior adorned by white exposed brick and low lights that evoke a feeling of welcome and timelessness. Offering an uncomplicated, and delicious farm to table menu pairing the freshest, finest ingredients to present simple and approachable, modern American cooking. Avenue Kitchen truly satisfies what the Main Line has been craving.

Dana Farrell, owner of Avenue Kitchen, showcases her attention to detail in the architecture and imagination behind the concept of blending city charm while encompassing neighborhood familiarity. Farrell is accompanied by brother and executive chef of Avenue Kitchen, Gregory Smith. Smith has worked for George Perrier, Jean-Marie La Croix and Chris Scarduzio - after attending both the Art Institute of Philadelphia and the Culinary Institute of America. The sister-brother duo plan to continue to spark the culinary world through inventiveness and simplicity. Check Us Out Online