Description
TONIGHT, Saturday April 15th join us as we dance the night away in a silent way. At the newly renovated venue "THE LOFT". There will be hundreds of people singing and dancing, this night is going to be crazy!
Up to three live DJs will be spinning tunes, each one playing a different genre. But the music can't be heard in the venue, it's as though people are dancing to nothing.
Put your headphones on and the sounds of the party pulse to life. You choose what to jam to with a simple flick of a switch. The blue, red, or green light on each headset shows which DJ other party go-ers are listening to. Sway along to the same song as your friends or tap to your own tune.
3 Live DJs are spinning all night:
DJ 1 (Green): Hip Hop and R&B - 80's/90's/2000s (DJ RAN)
DJ 2 (Red): Club and Underground House - 80's/90's/2000s (DJ CHILL X)
DJ 3 (Blue): Reggae and Soca - 80's/90's/2000s (DJ DUCE MARTINEZ)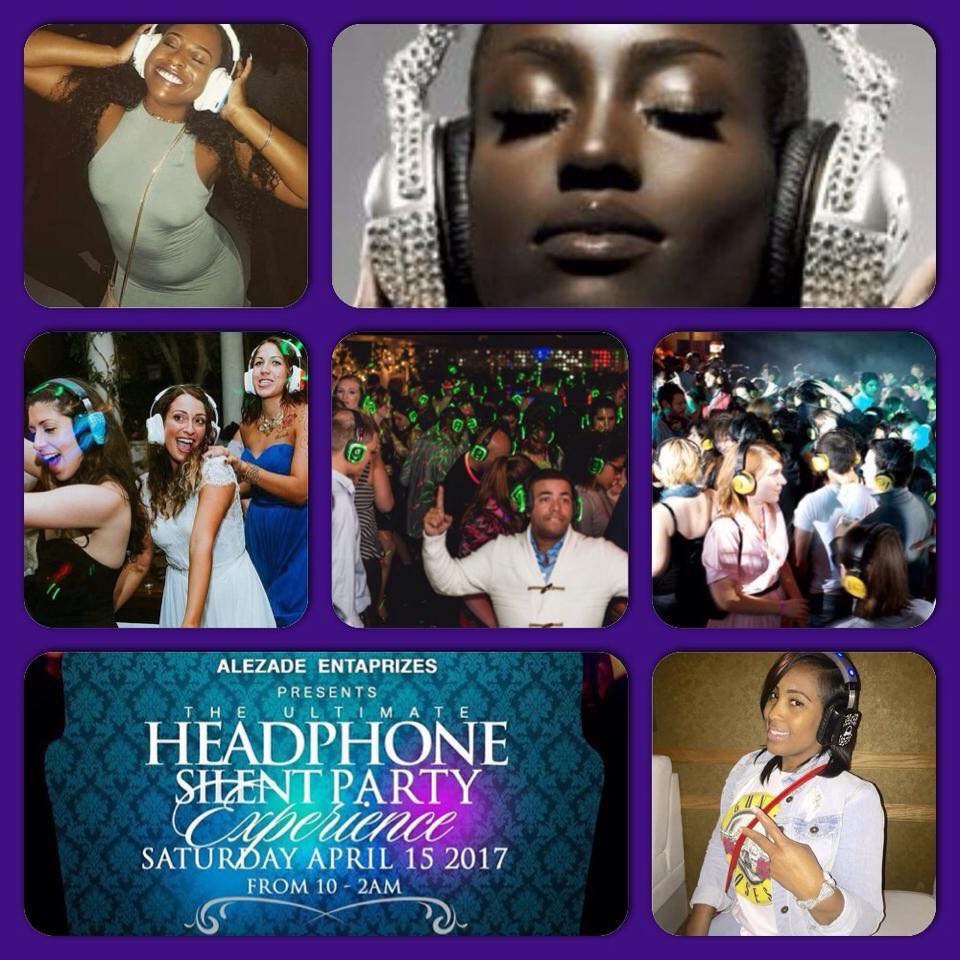 WHAT MAKES THE NIGHT SPECIAL?
A Pair of Quiet Events Headphones
Glow in the Dark Gear
A Nice Ambiance
3 Live DJ's battling for your attention
SPECIAL NOTES:
Restaurant will be open to order food

Tickets available online, but are limited
Bottle service and Birthday packages email: alezade32@gmail.com
Dress code: Casual but neat (No Sneakers or Athletic Wear)
WHAT TO BRING:
You MUST have a drivers license for the check-in process.
No need to print your ticket, just show the code on your phone and they will have your name at the door.
HOW IT WORKS When you arrive you'll receive a pair of special wireless headphones. You can adjust the volume and choose between up to three DJ's with a flip of a switch. Each headset has a color LED that shows what channel you are listening to, so you can dance along with those listening to the same DJ as you. It's super social; just lower the volume or take the headphones off to talk to that girl or guy. There's no loud music that you have to talk over. Plus, there's no ringing in your ears when you leave!
3 Live DJs, hundreds of people singing and dancing under the stars all while wearing glowing headphones.
(This Event Is Rated "MA" for the Mature Audience)