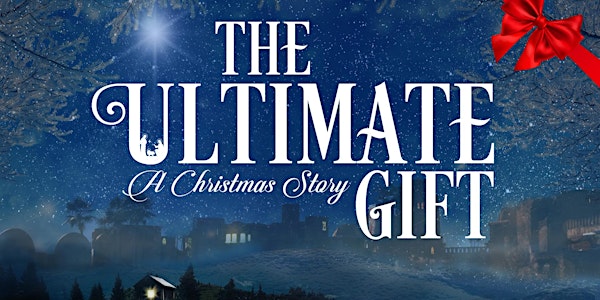 The Ultimate Gift - A Christmas Story (On-Demand Streaming Movie)
What do snow storms, time travel, and a stubborn donkey have in common? They all are needed in telling the real meaning of Christmas.
About this event
The Ultimate Gift is a fantastic journey to find out the real meaning of Christmas. It will bring the whole family together as it speaks to all ages from young to old. Just wait until you see the excitement of little Miss Anna. It's not every day you have the opportunity to travel back in time and witness the greatest gift the world has ever known. But will 14-year-old Brian understand the story when told by Grandma G. Bring your family and friends to experience the Ultimate Gift, this will likely become your new favorite Christmas classic. Order your movie ticket today.
Movie will be available on demand on our streaming platform from December 24 - Jan 1. Your link will be emailed to you, two days before the streaming becomes available.
Proceeds from the streaming tickets will be donated to support Angel Tree program that helps send Christmas gifts to the children of incarcerated students.