Intentionally Design Your Ultimate Life in 2022
About this event
Are YOU ready to powerfully create your life?
Join a room full of extraordinary people who are also committed to personal growth and transformation.
If you're looking to walk on hot coals or for a goal setting motivational rally... this is NOT the place!
You'll be invited into real conversations that dive deep into discovering the truest version of you. Who do you need to BE to create your ultimate life? How are you showing up now that is not in alignment?
Help us celebrate the launch of The #1 Best Selling Book The Book of Being entitled "The Ultimate Coach"!
We are honored and excited to have The Ultimate Coach, Steve Hardison LIVE and in person at this event! Steve is excited to witness YOU unleash your state of being!
All participants will receive a signed copy of Steve's book The Book of Being entitled "The Ultimate Coach" at the event.
https://www.amazon.com/gp/aw/d/B09M55W669/ref=tmm_pap_swatch_0?ie=UTF8&qid=1639522701&sr=8-3#
****We require that every participant coming to the event read the whole book prior to arriving. Read it NOT about Steve but about YOU. We promise that if you follow these directions, your life will never be the same!
***You can exchange your book at the event for the signed book or better yet, pay it forward and help someone experience this book about themselves.
To learn more about the impact of The Book of being entitled "The Ultimate Coach" watch this video:
https://youtu.be/kgRNKTD5iP4
***100% of the ticket profits from this event will go to charitable organizations!
https://www.azbrainfood.org/
https://www.asanow.org/
https://www.lostourhome.org/
https://palgroup.org/
Portion of profits will also help support specific families in need in our community.
If you would like to purchase SPONSORSHIP tickets for those who can't purchase tickets, please do. We would love to gift them.
Please note that tickets are first-come, first-serve. Once we are sold out, you will not be able to physically attend the event. Steve RARELY speaks in public, this is your time to take action, don't hesitate, this opportunity may never come again.
Please join our private Facebook Group for more details! https://www.facebook.com/groups/theultimateexperience
FAQs
Q: Are there discounted rooms at hotel for out of town guests?
A: Yes! First come, first served here…https://www.hilton.com/en/attend-my-event/phxchhf-iblu-d36760dc-7304-4163-9e98-99411f78e9a8/
2929 W Frye Rd Chandler, AZ 85224
Q: Are seats reserved or general admission?
A: All seats are first come first served. We advise groups to arrive early if you plan to sit together. (The VIP seating is already sold out).
Q: At what age do children require tickets for the event?
A: 12 and over require full ticket price.
Q: When will I receive my ticket?
A: When you purchase your ticket(s) via Eventbrite you will be able to choose from three options: • eTicket digital confirmation. • Print at Home. After the transaction is complete you will receive a confirmation email with a link that allows you to print your ticket(s) at home. • Will Call. Your ticket(s) will be held at the Will Call booth for pick up at the event. Will Call opens at 12:30 pm on January 23, 2022
Q: I registered for the event, but I am now unable to attend . . . Can I get a refund?
A: All sales are final. No refunds
Q: Can I transfer my ticket to someone else?
A: Absolutely. You are welcome to give your ticket to someone else. Please email us at judythureson@hotmail.com with the name on the ticket and who you are transferring the ticket to.
Q: What if my event is canceled?
A: If an event for which you are registered is canceled, you will be contacted and issued a refund for the cost of your ticket(s), excluding service fees. Refunds will be provided as a credit to the debit or credit card used for purchase.
Q: Will I be photographed or filmed at the event?
A: Yes. The weekend may be broadcast, recorded, streamed online, or otherwise publicized at the producer's discretion. Your attendance at the event signifies your permission to utilize your image or likeness in connection with any live, recorded transmission, or reproduction of such event in perpetuity. No limitations or restrictions apply. By attending this event, you are giving consent to share your likeness in any printed materials, and/or photos, and/or videos.
****Steve does not agree to being recorded. There will be meet and greet opportunity. Please no video or recordings during Steve's portion of the event.
Q: What Should I Wear? What Should I Bring (or Not Bring) With Me?
A: As unpredictable as the temperatures are in Phoenix in January it is notoriously difficult to regulate, we recommend wearing layers to ensure your comfort. There may be spontaneous dance breaks so comfortable shoes are recommended:) Remember you will get out of this event what you put into it.
The following items are prohibited: • Professional cameras and video and/or audio recording equipment. • Flash photography • Personal pets (excluding guide/service dogs) • Food or beverages • Glass containers • Weapons of any kind • Illegal drugs of any kind (including paraphernalia) • Dangerous chemicals, toxic substances, or anything that Event Security decides poses a threat to the general public, as determined in its sole discretion.
Q: What if I have another question?
A: You may submit your question by email to judythureson@hotmail.com we will be responding during the following hours: Monday – Friday 8:00 am to 1:00 pm and 2:00 pm to 5:00 pm MST
**The State of Arizona does not require vaccine passports at this time but wearing masks, social distancing responsibly, and following safety protocols as expressed by the CDC are advised**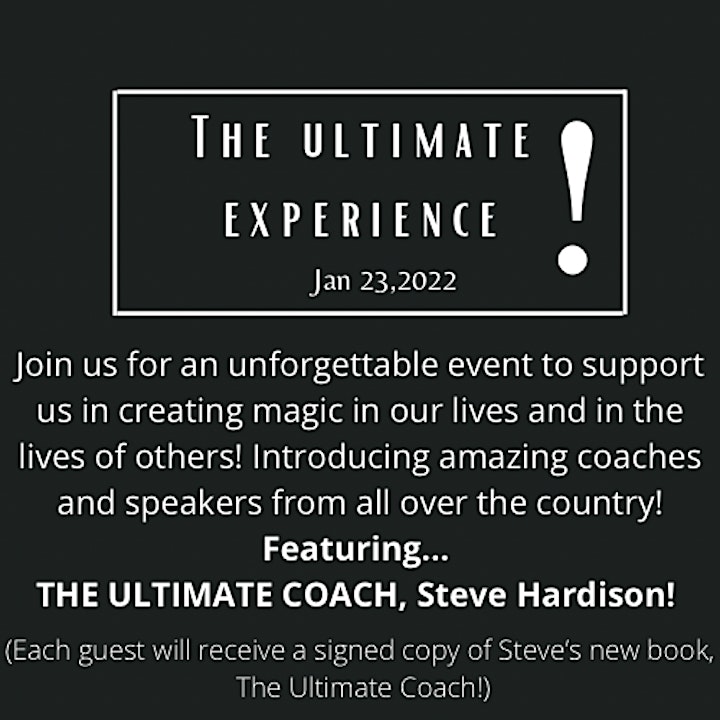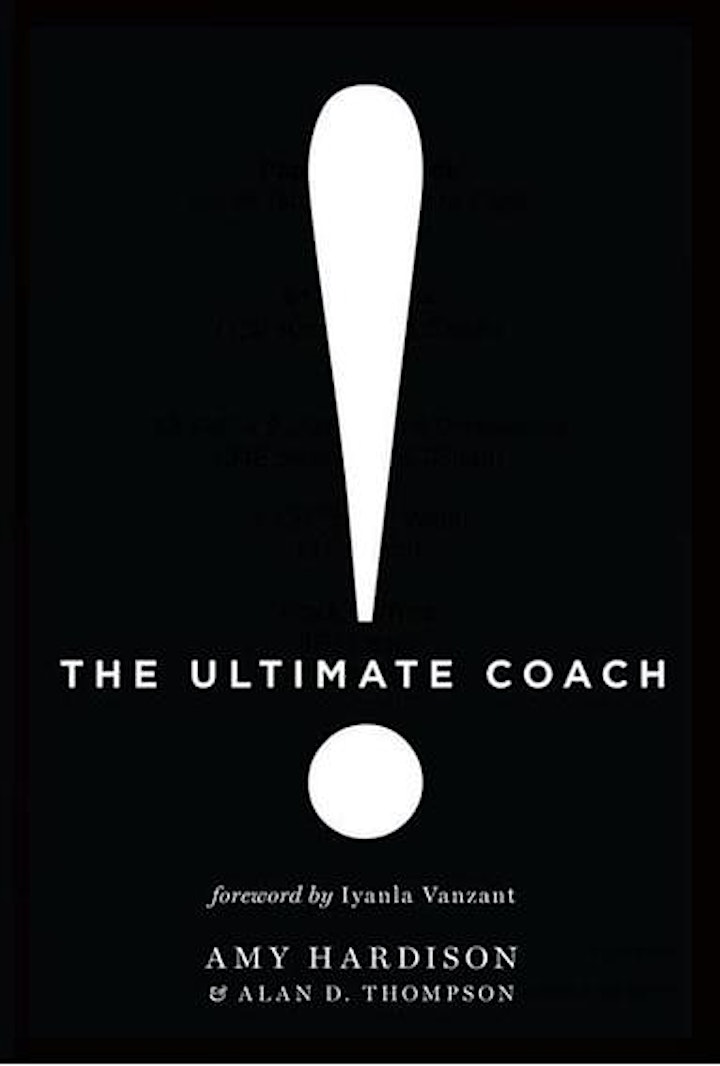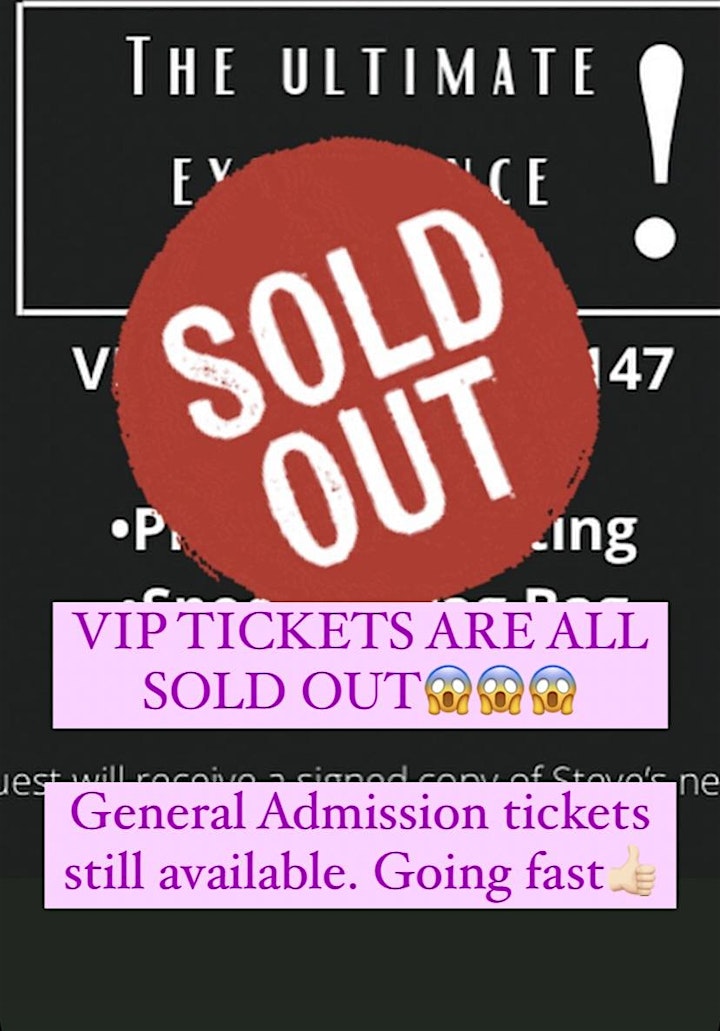 ****Steve does not agree to being recorded. There will be meet and greet opportunity. Please no video or recordings during Steve's portion of the event. Please honor this request.
Q: Are there discounted rooms at hotel for out of town guests?
A: Yes! First come, first served here…https://www.hilton.com/en/attend-my-event/phxchhf-iblu-d36760dc-7304-4163-9e98-99411f78e9a8/
2929 W Frye Rd Chandler, AZ 85224