The Ultimate Christian Professionals Conference with Evangelist Marilyn Hic...
Description
THE GLOBAL CHRISTIAN PROFESSIONAL WOMEN'S ASSOCIATION UNVEILS ITS 2019 ANNUAL CONFERENCE
FEATURING
DR. MARILYN HICKEY
Global Evangelist and Humanitarian

An 86-year-young scholar and minister, Marilyn is unparalleled in her quest to "Bridge-the-Nations" in seeking peace with all people groups and cultures. She is one of the most sought-out Bible teachers in the world traveling to over 136 countries with over one million people attending her recent meeting to Pakistan. She is a respected author, founder of Marilyn Hickey Ministries, a global non-profit ministry and humanitarian organization, and she co-hosts with her daughter "Today with Marilyn and Sarah" a television ministry reaching 2.5 billion households worldwide.
AND
DENIECE WILLIAMS
FOUR-TIME GRAMMY AWARD-WINNING VOCALIST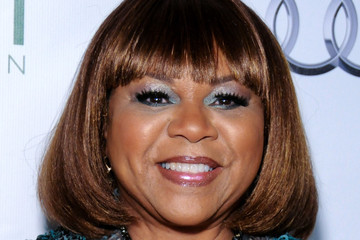 Deniece Williams is a four-time Grammy Award-winning singer, songwriter and record producer who achieved multi-level international success. Williams is known for cross-generational hits such as "Free", "Silly", "Let's Hear It for the Boy", "It's Gonna Take a Miracle", and for her many vocal duets. In all of her great works, Williams knew and loved the Lord – a passion which ignited her career in Christian music. She produced and recorded Gospel albums of which several songs won Grammy and Stellar Awards and recognition for Best Pop/Contemporary Gospel Album.
PLUS
LISA MILLS
Comedian and National Speaker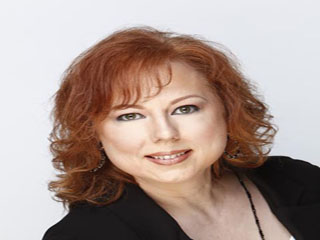 Lisa Mills, an award-winning comedian, motivational speaker, actor, and author. She's acted alongside Catherine Bell on the Lifetime Network's hit show, Army Wives. As an in-demand keynote speaker, Lisa is known for her message of Transforming Ordinary Into Extraordinary. Her slightly-skewed, Southern-spun, laser-sharp wit can be seen on the Lifetime Network, NOW Network, Impact Network, Netflix, and the Dove Channel.
and MANY MORE ANOINTED SPEAKERS AND ENTERTAINERS.


To learn more about this year's GCPWA Conference, event schedule, travel and accommodations, please call or visit our conference website at
www.GCPWACONFERENCE.com or 843-903-3100
SPACE IS LIMITED SO REGISTER SOON!!!