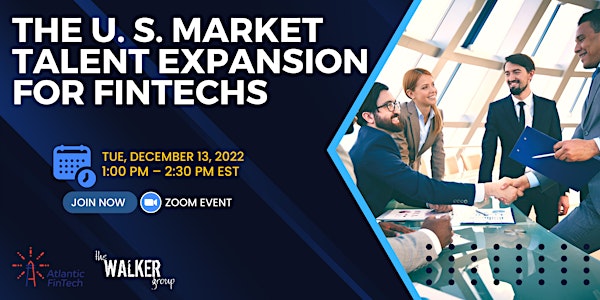 The U. S. Market Talent Expansion for FinTechs
Zeren Global will provide an overview about the U.S. Fintech talent market to include both opportunities and challenges.
About this event
As the opportunities for FinTechs grows in the United States, whether companies launch or expand into this market, there is a need to understand both the opportunities and challenges faced by FinTechs to source and identify new talent. Zeren Global has deep knowledge in the area and will share an overview of how FinTechs are sourcing new talent in this webinar. The objective of the webinar will accomplish the following:
Overview of the current U.S. market for venture capital backed FinTech companies
Challenges companies face when entering the U.S. market
Overview of the U.S. expansion process look like in the next few years
The process involved to hire your first U.S. based employee.
The main objective of the webinar is to provide attendees of a general overview of the U.S. Fintech talent market and identify future prospects and opportunities.