Description
Sales for this event have now ended. If you are still interested in attending you may purchase tickets at the door at the beginning of the event.
What the Bible tells us about God's design is true, and it is beautiful. Sexuality as he created it is especially wondrous because through it he tells us something of his own love, beauty and person. We cannot effectively love our neighbors in this goodness and truth, nor can we speak clearly the Gospel of God's love if we affirm any sexuality that strays from it.
Without political rhetoric, gay-bashing or moralistic coercion, this two-day conference will equip you to explain why God's design for sexuality is the only good design.
Gay Christianity is such a hot topic that many, including pastors, simply choose silence. In fact, while this issue may seem to be our biggest obstacle to explaining the Gospel, it can also be our biggest opportunity—we dare not miss this chance.
Register today!
Facing a mounting cultural pressure to conform, Christians often receive accusations of bigotry and hate. The Bible offers us a positive, life-giving message of salvation, expressed, in particular, in a life of God-honoring heterosexuality.
In view of the growing influence of "Gay Christianity" in our churches, do you feel able to speak about your beliefs to the people God has placed in your life? truthXchange can help. Join us at our Oct 7-9, 2016 conference, where you will learn two basic truths to help you speak to the heart of gender and sexuality issues.
First, the conference will deepen your understanding of why the collapse of our culture into pagan (Oneist) thinking leads naturally to the practice and theory of homosexuality. We will not deal with questions of politics, psychology or "gay" rights; nor will we offer a moralistic and defensive anti-homosexual stance. At their core level, gender and sexual issues are theological questions.
Second, the conference will equip you to articulate the Bible's holistic (Twoist) worldview: how God made the world distinct from himself and how the world witnesses to his Trinitarian character. On this basis, we will examine the beautiful and comprehensive calling of biblical wisdom and holiness.
Rev. Dr. Peter Jones, Founder and Executive Director, truthXchange, Inc.
Director of truthXchange, Peter is also Scholar in Residence and Adjunct Professor at Westminster Seminary California. Ordained in the Presbyterian Church in America, and trained academically, he has had ministry experience in seminary instruction, student work, coffee house and children's evangelism, church-planting, Christian schools, and music. He was a professor/missionary in France at the Reformed Seminary in Aix-en-Provence for over seventeen years and a full-time professor at Westminster for eleven years. His books include The Other Worldview, One or Two, The Gnostic Empire Strikes Back, Spirit Wars, Cracking DaVinci's Code (co-author), Capturing the Pagan Mind, and The God of Sex. He speaks nationally and internationally, loves to play golf and the piano, and follows English football. Peter and Rebecca have been married since 1971 and have seven children and twelve grandchildren. Dr. Jones is not as imposing as this biography would make him out to be. He has a Liverpool sense of humor.
Rev. Stephen H. Black, Executive Director with First Stone Ministries
Stephen Black has worked in pastoral‐care ministry as an ordained minister in the local church and with International Ministerial Fellowship for over 25 years He works full‐time as Executive Director with First Stone Ministries in Oklahoma City. Stephen teaches in the local Church, serves the Body of Christ in one‐on‐one pastoral care discipleship, weekly support group sessions, public speaking, and helps to provide freedom conferences and seminars. He has been interviewed numerous times on local and national radio and on television giving hope through the Gospel of Jesus Christ. Stephen specializes in bringing freedom to the relationally and sexually broken and has authored many articles for freedom. Currently, working on his first book, "Freedom Realized" to be released by the end of 2016. Stephen has served on several Christian ministry boards. He has also worked in the local church as an associate minister and has also worked as a volunteer prison chaplain. He is one of the founders of the Restored Hope Network and serves as the Vice‐Chairman. He also serves on the national ministry board of the Parents and Friends of Ex‐gays and Gays. Stephen has been married to his wife, Robin since May of 1986, they have three adult children and two grandchildren. They are all life‐long residents of the Oklahoma City area.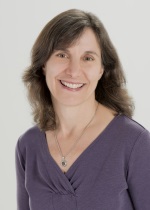 Rosaria Champagne Butterfield was once a tenured professor of English who identified as a lesbian and worked to advance the cause of LGBT equality. After her conversion to Christ in 1999, she came to see the sinfulness of having any identity apart from Him.
Rosaria is married to Kent Butterfield, pastor of the First Reformed Presbyterian Church of Durham, and is a home-school mother, pastor's wife, author, and speaker. She is helping Christians to better understand their LGBT neighbors and loved ones so that we can lovingly look past labels of sexual identity and share the gospel effectively.
In 2012 she published her conversion memoir, The Secret Thoughts of an Unlikely Convert: An English Professor's Journey to Christian Faith. Her second book, Openness Unhindered: Further Thoughts of an Unlikely Convert on Sexual Identity and Union with Christ became available in July of 2015. She writes about sexuality, identity, Christian community, and seeks to encourage all in faithful Christian living and service.
Rev. Dr. Michael Brown, Founder, FIRE School of Ministry, National Radio Show Host
Since coming to faith in 1971 as a 16 year-old, heroin-shooting Jewish rock drummer, Dr. Michael Brown has devoted his life to fostering awakening in the Church, sparking moral and cultural revolution in the society, raising up gospel laborers for the nations, and reaching out to his own Jewish people. He is the host of the nationally syndicated Line of Fire radio broadcast, the president of FIRE School of Ministry, and a professor of Bible and Hebrew studies at several leading seminaries. He has preached in more than 25 nations and is the author of 27 books and numerous scholarly and popular articles. Dr. Brown has debated Jewish rabbis, agnostic professors, and gay activists on radio, TV, and college campuses, and he is widely considered to be the world's foremost Messianic Jewish apologist. - See more at: http://askdrbrown.org/#sthash.5ZsAO7kh.dpuf
Rev. Dr. Gabriel N.E. Fluhrer, Minister of Discipleship at the First Presbyterian Church of Jackson, Mississippi
Gabriel N.E. Fluhrer (Ph.D. Westminster Theological Seminary) is Minister of Discipleship at the First Presbyterian Church of Jackson, Mississippi. He grew up in Greenville, South Carolina, where he came to know Jesus Christ as his Lord and Savior after graduating from the University of South Carolina in 2002. He married his college sweetheart, Callie, a native of Lexington, KY in 2005 and was ordained to the gospel ministry at the Second Presbyterian Church of Greenville, SC in 2008. Prior to coming to First Presbyterian Church, Gabe served as the church planter and founding pastor of Shiloh Presbyterian Church in Raleigh, NC. He is the editor of three books, Atonement (P&R 2010), These Last Days(P&R 2011), and Solid Ground (P&R 2012). In addition to his pastoral duties, Gabe serves on the faculty of Reformed Theological Seminary's Global campus.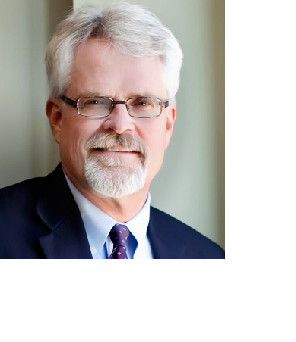 Rev. Ted Hamilton, Senior Pastor, New Life Presbyterian Church, Escondido, CA (Conference Emcee)
Ted has a BA in History from Stanford University and a J.D. from Stanford Law School. In the years between college and law school, he was a subcontract administrator for Ford Aerospace and Communications Corporation. After graduating from law school in 1983, he practiced tax and corporate law with the international law firm of O'Melveny & Myers. In 1997, he resigned to pursue theological studies at Westminster Seminary California, where he received his M. Div. in 2000. He has been senior pastor of New Life Presbyterian Church in Escondido since 2001. He and his wife Linda have two married children, Sarah Dudley and Jim Hamilton, and two grandchildren.
FAQs
Where can I contact the organizer with any questions?
You can contact us at office@truthXchange.com.

Do I have to bring my printed ticket to the event?
Yes. Your ticket will be used to verify your registration and for meals.

What is the refund policy?
You may request a refund up until two weeks prior to the event. After this date, no refunds will be available.

What hotels would you recommend?

The Escondido Comfort Inn by Choice Hotels has generously offered a %10 discount to anyone staying at their hotel for our conference. We recommend that you book your rooms soon, as rates tend to rise in the Summer.
Located just one freeway exit away from the conference, your commute will be approximately 5 minutes from Comfort Inn. And, since you'll be in Southern California we can't help but mention that they share a parking lot with In-N-Out Burgers...a must-have treat when you're in town!