The Two Amigos! @ The Gaslight Theater, presented by savethesaveable.com
Actions and Detail Panel
The Two Amigos! @ The Gaslight Theater, presented by savethesaveable.com
Sat, January 7, 2017, 8:00 PM – 10:30 PM MST
Description
Savethesaveable.com, a campaign of No Kill Pima County, is presenting The Two Amigos at The Gaslight Theater on January 7, 2017. There will be a raffle with fabulous prizes, worth up to $1,000! The funds raised at the event will support the campaign to raise awareness around special needs animals at Pima Animal Care Center.
Doors open at 8:15 PM for General Admission seating. Performance starts at 8:30 PM. Organizers will be there at 7:45 PM in the parking lot selling raffle tickets before the event. Come early to buy raffle tickets and get the best choice of seats! If you cannot attend, but still would like to help, you can make a donation to the campaign by clicking the tickets button.
Add comments to this page through your Twitter account by including #savethesaveable in your tweets!
Please Note: If you purchase raffle tickets online, please print your ticket and bring it to the event. You will redeem your online ticket for raffle tickets that will go into the drawing for prizes of your choice.
Thank you for your support. We hope you will be able to join us on January 7 at The Gaslight Theater for The Two Amigos!
Raffle Prizes

1) 2 Nights Omni Scottsdale Resort & Spa at Montelucia, Paradise Valley, AZ, value $1,000
2) VSCOT Food/Treat Goodie Basket, donated by Veterinarian Specialty Center of Tucson, value $150
3) Dog Boarding at Tucson Adventure Dog Ranch, value $100
4) Pet Sitting Gift Certificate donated by Nunn Better, value $100
5) 1 Year of Free Oil Changes at Grease Monkey #626 on Speedway donated by Tom Ollar, value $130
6) One Person Kayak, Clearwater Affinity 8.6, 102 inches, never used. Donated by Eleanor Kedney, value $319
7) Choice: New patient Dental visit (Exam, X-ray & adult cleaning, value $318) OR Whitening Consultation, valued at $176 including exam and GLO Whitening To-Go Gvials Kit, Donated by Michael B. Wexler, D.D.S.
8) 2 Nights Stay Hyatt Huntington Beach, CA, value $700
9) Dog Surf and Turf Package: Includes 1 Private Swim Session, 1 Private Gym Session, 1 Private Fitness Class, Unlimited Open Gym Time, Towel Service, and Special 40% Off Rates for Private Swim and Gym, donated by A Loyal Companion, value $89
10) Art You Can Walk On 54 x 40-inch Canvas Floor Cloth donated by Bernsen Arts, value $395
11) 6 Week Group Dog Class donated by The Complete Canine, value $150
12) University of Arizona Logo Cart Golf Bag donated by Team Golf, value $225
13) Mary Kay Cosmetics Gift Basket AND $50 Gift Certificate donated by Tara Hier, value $125
14) Cardinals Travel Bag: Golf and Shoe donated by Team Golf, value $259
15) Handcrafted Necklace & Bracelet by Joan Athey value $45 and Haircut and color from The Coyote Wore Sideburns, value $90
16) 1 Year Supply of Dog Bisquits donated by Arizona Bisquit Company/Rise Herbal Dog Bisquits, value ~$100
17) Local Restaurant Gift Basket, Bottle of Kief-Joshua wine, $50 gift card to Cup Cafe @ Hotel Congress, $25 gift card to Tucson Tamales, $15 gift card to Screamery Ice Cream, donated by Circle of Food Blog, value $120
18) "Pears" Oil painting by Diana Hansen, 8 x10 inches, value $100
19) One Cat Condo and Corner Scratching Post donated by Marie Friedlander, value $130
20) iRobot Roomba 614 Robotic Vacuum Cleaner donated by Marcie & Jeff Pearson, value $250
21) One Private Training Session donated by Jay Smith at Community Dog Training, value $95
22) Positively Posh Skin Products donated by Sherri Jerzyk, value $50 and Haircit and color from The Coyote Wore Sideburns, value $90
23) Large Cat Tree/Condo donated by Marie Friedlander, value $150
24) Private Educational Wine Tasting at Kief-Joshua Vineyards in Elgin, AZ for 8 people, donated by Kief-Joshua Vineyards, value $200
And special thank you to these donors for a special free raffle gift to the local rescues who earn an entry to the raffle each time they market this event on their official page with the comment #savethesaveable:
One Dog Behavior Consult donated by Building Bonds Training, value $160
One Mini and One In Depth Cat Behavior Consult donated by Catitude Feline Behavior, value $145
One Dental Xray donayed by Acacia Animal Hospital, value varies
One Spay/Neuter donated by Pet Doctor Rx, value varies
$100 to the Veterinarian of your choice donated by Marcie Velen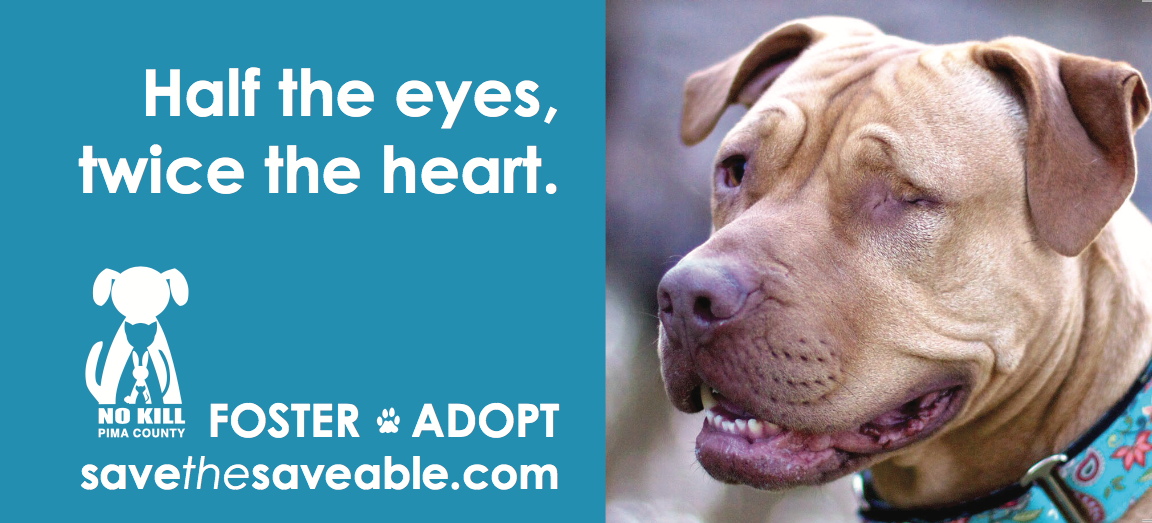 ---
Eventbrite is not a sponsor or administrator of, and is not in any way affiliated with the raffle.
The event sponsors indemnifies all obligations pursuant to the Eventbrite Terms of Service, which includes full indemnification of Eventbrite with respect to any claim, loss or damage arising in connection with the operation or promotion of any raffle, contest or sweepstakes in connection with the Services.