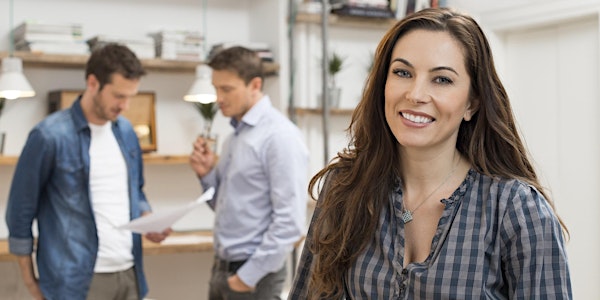 The Twin Cities Business Leadership Initiative - Hosted by York Solutions - SOLD OUT
When and where
Location
York Solutions 7100 Northland Circle North Brooklyn Park, MN 55428
Description
PRIVATE EXECUTIVE BRIEFING
Designed to be the most valuable 60 minutes executives and senior leaders have ever spent on the topic of leadership and its impact on the performance of your business.
Come learn how you can leverage the performance secrets used by over 50 Fortune 500 companies and over 1.2 million employees across North America. Increase your company's performance, growth and overall prosperity...the easy way.
--------------------------------------------------------------------------
Special Private Business Leadership Event: Presentation and discussion of The Silent Killer of Performance and Growth that haunts virtually every business, and exactly how to eliminate it.
In this fun and insightful presentation, you'll get forensic analysis of today's most vital leadership and organization performance research, and hear for the first time, what's causing companies to waste on average 40% of their people costs each year.
You'll also learn the simple solution for how your company can:
Improve productivity an average of 40%,
Increase revenue growth an average of 50% and
Increase annual profits an average of 60%.
In the process, you'll also learn how to make your job easier, more enjoyable and more rewarding.
Register today as our seating is limited.
This presentation also qualifies as step 1 of The Twin Cities Business Leadership Initiative (link). This leaership initiative was launched and is led by Critical Insight Group. It's mission is to ensure that the businesses of the Twin Cities have the best leadership teams in the country.
Download full program brochure.
To find out more about this initiative, (with the first 3 steps being provided at no cost to participating businesses), contact Dale Henry at 612.306.1379 or dale.henry@criticalinsightgroup.com.
Schedule:
7:30 - 7:45 Registration and networking
7:45 - 8:45 Presentation
8:45 - 9:00 Q & A
About Dale Henry (speaker):
Dale Henry is:
He's spent over 30 years researching, practicing and teaching leadership and business performance to senior leadership teams throughout North America. He's, one of less than 10 people in the country, that has been invited in to over 50 Fortune 500 companies to create their business performance strategy and systems; given the responsibility of improving the performance of over 1.2 million people.
His personal focus and expertise is creating true business dynasties by developing Great Leaders of Great Teams™ throughout organizations.

About York Solutions (event host):
York Solutions' mission is to positively impact the lives of everyone that crosses our path.
With over 25 years of experience, we are a veteran-owned IT consulting firm that uses a non-transactional, value-based approach to provide clients with custom workforce solutions to achieve business, technology, and operational goals. Using a strategic partnership approach with our clients, York Solutions focuses on fostering a long-term, trust-based relationship.
In addition to working with companies, we work with IT professionals to find the right company and role for their skills, while also working with them through professional development programs like our association, Think IT, and our Link to Leadership program.
Finally, we are dedicated to furthering an equal-opportunity workforce through our community involvement with our partner, Genesys Works, and through our own Barriers to Entry Program.