Event Information
Refund Policy
Contact the organizer to request a refund.
Eventbrite's fee is nonrefundable.
About this Event
"The Twelve" (t12) Group Coaching Program | April 4-25
The t12 Online Group Coaching Program will be available to a maximum of, you guessed it, 12 individuals! This is intentional. My goal is to truly connect with each of you and coach you directly and as a group!
Each of you will receive Christo-Centric, mind-body strategies to upregulate your God-Connect & potential allowing you to rule & reign in life!
Allow the present atmospherics (current sociopolitical climate with the covid-19) serve you in your pathway unto fullness. The time is now to undergo deeper degrees of transformation to develop a comprehensive mind-body immunity by the power of the Spirit. This program will give that to you!
The foundation of this program is the reality & practical application of Union Flow:
"Union Flow is a state of being, birthed out of fusion with the Creator of All. The Flow of this relationship produces divine intelligence & an ability to exceed the limitiations of the natural order."
Details:
The Program starts on Saturday, April 4th! Registration closes on April 3rd @12 PM PST!
Here's what you'll get in this online program:
21 Days of Transformation led me, Arun Bulchandani [because of the intimate, personalized & group attention this is easily worth $500+ on it's own]
Two, 60min 1-ON-1 Transformational Coaching sessions ($500 value)
Three+, 2hr, t12 Group Coaching Calls (a $500+ value)
Total value: $1500+ & addional perks below | But, enrollment is only $577.80
[The Program rates will likely increase to $777 for "t12," 2.0]
**As you scroll down you'll see even more special perks I'm gifting you, my first t12 class! Even the potential possibility of making the money you spent on this transformative program back!**
Each day of this program will offer transformational keys to up-regulate your God-Connect and potential in Christ. The relational, functional & revelational keys will be short, simple & profound bringing both mystical, hidden wisdom and practical, universal wisdom into your life.
The individualized attention you will receive from me during the personal coaching calls will allow you to further transcend the natural and apprehend & manifest your purpose!
The Group Coaching I will be facilitating with you, "the twelve" will offer a tremendous strengthening to the program as we journey together as one body! Union Flow.
Bonuses:
Access to the private t12 Facebook & WhatsApp Group (I will be available to you 6 days a week via these groups to field questions and offer wisdom)
5 short videos per-week of functional & revelational keys to upwire your life
Lifetime access to the private groups & content
AND, wait for it.... (read below);
One of my favorite bonuses of all; I want to contribute this value to you, "the twelve" so that you can pass it on to others in your own unique way. Why? The best way to actualize what you learn is to pass it on to others!
In our last group coaching call together, I'll impart action steps to set up your own mini-group coaching program. You'll have to take the action but like I said, I'll give you the guidance. This will be easy for some & a noble challenge to others.
If you take action on this bonus you'll have the potential of making what you spent on this program back. Most importantly you'll further lock-in everything you learned & be able to contribute it to others soon after the program finishes! This is of course optional (but highly recommended).
Special perks for being the pilot class (t12 1.0)
Introductory Pilot Program Discount of $557 (t12, 2.0 will be $777)
An additional $50 off of this program (t12) when you enroll in Noorah 2.0
A Guest-Pass to a 1-Day in-person U.F., hosted Workshop led by me, Arun! ($100+ value)
Please scroll down and read through all the details below as they will likely answer all of your questions and further inspire you in your journey!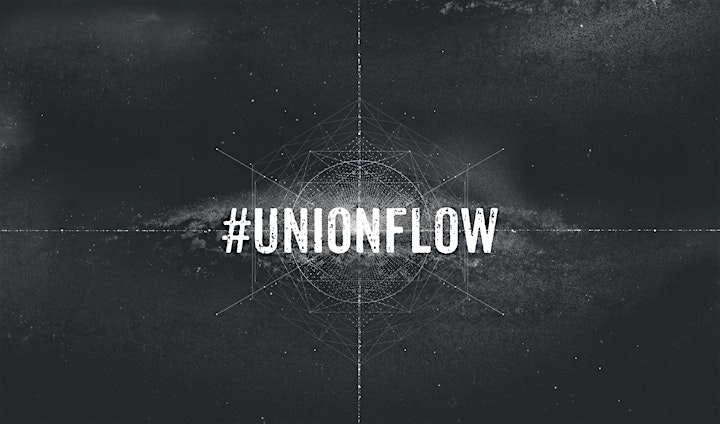 The Three Pillars of Union Flow & the t12 program:
Mindset | Body-set | Flow state
These three pillars are governed by this reality; we are Spirit Beings
Mindset:
Through focus & determination you will be able to explore and further your mastery over your own mind & body. Ascended mindsets are paramount. We have been admonished to have the same mind as Christ's mind.
Body-set:
As we become more aware of our body mechanics we are able to exceed limitations. Hacking our biology is integral as the Spirit of God was given to us to quicken our mortal bodies.
Flow State:
The combination of upwiring our minds & hacking our biology results in a state of energized focus. It's a psychosomatic state of ascendency that is often a result of overcoming (eustress) & contemplation. It unlocks a cascade of benefits. Consistently achieving these states of flow are paramount in our ability & God's ability through us to conquer all things & fully manifest.
We will delve into the simplicity & profound realities of these pillars during our 21 digital days together. The result? A renewed determination birthed out of a space of rest & confident assurance that HE who has begun this work of perfection within you will indeed carry it out to completion.
Student Schedule Requirements:
This program is designed to work with a variety of schedules
Available for a Saturday, Group Zoom Session (Apr 4, 11, 18)
Ability to schedule two, 60 min coaching calls with Arun on the 1st & last week of the 21 day program (this will be done via an appointment scheduling app)
Daily (6 days/wk) checkins in Facebook & WhatsApp Private Groups (students must watch short-video uploads, interact with, and implement the disciplines & habits Arun imparts during the 21 D Program)
The determination & will to give the program your best (the program will be simultaneously challenging & restful)
FAQ:
I'm married, can my spouse join me for the program if I register only for me?
Absolutely. If you're married then two have become one! Please note that the two personal coaching calls will have to be done together. If your spouse would like an individual coaching add-on Arun is willing to give you a great deal; purchase 1, Transformational Coaching Session & Arun will give you two additional 60 min coaching calls for the price of 1, for your spouse so that both of you can have individualized attention (highly recommended).
How do I join the private groups?
By the time registrations ends on Apr 4th you'll be added to the private Facebook & WhatsApp group. Then you will be given all the details on how to book your personal coaching sessions as well as how to access the group coaching calls.
Will the sessions be recorded in case I miss them?
Yes, the short-vids will be on the private facebook group for you to review throughout the course and for quite awhile after the t12 course ends. The group coaching zoom calls will also be recorded and available for you soon after each one is completed. Arun highly recommends you are present for each group coaching call. Please ensure you can set aside time for those transformative group-connects.
Date and Time
Refund Policy
Contact the organizer to request a refund.
Eventbrite's fee is nonrefundable.