The TV of Tomorrow Show San Francisco 2016 - 10th Anniversary!

Tuesday, June 7, 2016 at 8:00 AM

-

Wednesday, June 8, 2016 at 8:00 PM (PDT)
Event Details
[itvt] Presents...The TV of Tomorrow Show 2016

[itvt] is pleased to announce that the tenth annual TV of Tomorrow Show (TVOT) will take place June 7th-8th (Tuesday-Wednesday) at The Golden Gate Club in San Francisco's famous Presidio National Park--a spectacular location overlooking the Golden Gate Bridge, Alcatraz Island and the San Francisco Bay.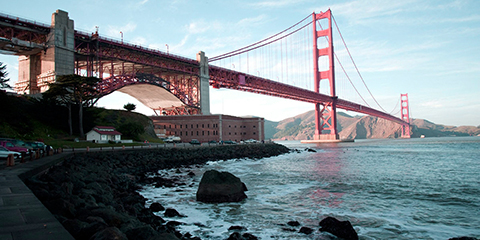 While just 15 minutes from downtown San Francisco, the show's location allows us to offer attendees a uniquely beautiful and memorable indoor-outdoor environment that facilitates social interaction, and enhances TVOT's signature focus on networking and business development with a plethora of recreational opportunities.

Once again, we will be offering sponsors and exhibitors a range of exciting options, including innovative and effective ways to drive awareness of their brand, and the ability to reserve private demo/meeting/hospitality rooms.

A special feature this year will be TVOT's 10th Anniversary Celebration: stay tuned for announcements about this in the [itvt] newsletter!

As previous attendees can attest (see testimonials below), TVOT consistently attracts a veritable "who's who" of the interactive/advanced-TV, pay-TV, advertising, broadcasting/programming, data/measurement, consumer-electronics and social-video industries. The show--which is carefully designed to encourage networking and deal-making--has been widely praised for offering a uniquely inspiring, rewarding and enjoyable experience, unlike any other tradeshow or conference. Moreover, over the past few years, TVOT has become the event of choice for established TV players to meet and network with the creative and business communities that have emerged on YouTube, Periscope, YouNow, Twitch, Snapchat and other social-video platforms to address the rapidly evolving viewing habits and programming preferences of Millennials and Plurals.

In addition to three tracks, the event will feature:
Vendor booths and private demo/meeting/hospitality rooms.
A vibrant cocktail party where attendees will have the opportunity to rub shoulders with many of the most influential figures shaping tomorrow's television.
Gourmet catering.
The presentation of the 13th Annual Awards for Leadership in Interactive and Multiplatform Television.
Art installations, performances and more.
TVOT's 10th Anniversary Celebration (we will be announcing details about this in an upcoming issue of the [itvt] newsletter).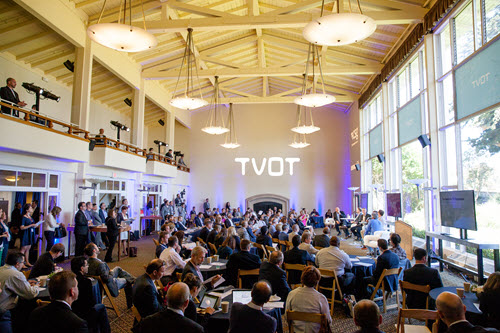 For a
video
overview of TVOT NYC 2014,
click here
.
For a
gallery of photos
from TVOT SF 2015 and TVOT NYC 2015,
click here
.
SHOW DATE

June 7-8th  Full Show (Tuesday - Wednesday), 2016   -- PRICE:  See above for monthly deals.

LOCATION

Golden Gate Club, The Presidio, 135 Fisher Loop, San Francisco, CA 94129

TICKETS
TVOT 2016 is a limited-attendance event, so we strongly encourage you to register early. To purchase your tickets, click up above to the right. 
Tickets: Early Bird Tickets are on sale now. Each month, the price goes up $100-$200 and then to full price at $1275 and at the door $1475.

A special package that includes both a ticket to The TV of Tomorrow Show 2016 in San Francisco and a ticket to next fall's TVOT NYC 2016 event in New York is also available (representing a substantial savings on the full ticket price of both shows). 

To find out about special group rates (three or more), contact Tracy Swedlow at swedlow@itvt.com or (415) 608-4766.
WANT TO REGISTER VIA FAX OR PHONE CALL?:   The Eventbrite service sometimes does not accept certain corporate credit cards.  Please contact Tracy at swedlow@itvt.com and she'll email you a PDF to fill out and fax or email back. Or, call 415-608-4766.

SPEAKERS
We are still accepting speaker/panelist proposals, and welcome your suggestions for topics you would like to see covered on the event's schedule. Uniquely among tradeshows, the TV of Tomorrow Show features an agenda that is developed through ongoing dialog with the industry. Please contact Tracy Swedlow, at swedlow@itvt.com or 415-608-4766, to discuss your proposal. Also, please note that [itvt] is not a pay-for-play organization and that speakers do not have to pay any fee to participate in our TVOT events.


SPONSORS
TVOT 2016 offers several different sponsorship levels, each designed to ensure maximum marketing exposure for your company--at the event itself, in the [itvt] newsletter and on our Web site, and in our talk radio show. As a sponsor, you also have such options as:

organizing a Workshop/Master Class on your company's solutions or on an industry topic of importance to your company;
booking a room for private meetings, customer hospitality and demos (available rooms offer views of the Presidio Forest, or the San Francisco Bay, the Golden Gate Bridge and Alcatraz Island);
having your company's logo and branding projected as an integral part of the show's set design;
having your company's TVOT party or special event (note: recreational opportunities at the Presidio include golf, bowling, cycling and more) promoted to TVOT attendees and the [itvt] readership at large.
Moreover, we are very open to working with your marketing department to devise creative, custom sponsorship packages that are tailored to your company's specific communications needs.

If you would like to find out more about sponsoring TVOT 2016, email us at swedlow@itvt.com or call 415-608-4766.


EXHIBITORS
TVOT SF 2016's exhibitor showcase will be located in an area that is highly trafficked by the event's attendees. However, exhibit space is limited and we are assigning it on a first-come-first-served basis. So to guarantee that your company will have a booth at the show, please contact us as soon as possible at swedlow@itvt.com or 415-608-4766.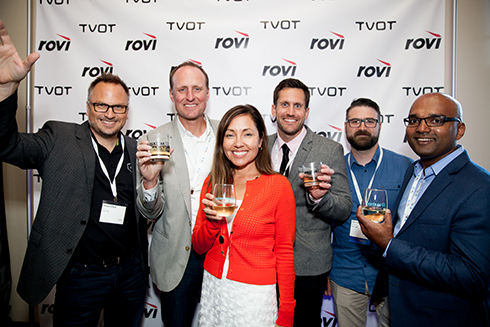 LODGING AND TRANSPORTATION

The Golden Gate Club is located at 135 Fisher Loop, San Francisco, CA 94129. There are a number of hotels close by, including the famous Inn at the Presidio within the park itself and Hotel Drisco on the edge of the park. For out-of-town attendees who prefer to stay in downtown San Francisco and do not have access to a car, the facility is easily reached by taxi, Uber or Lyft (a 15-20 minute ride from Union Square, depending on traffic).
TVOT SHUTTLE: We will be offering a Shuttle Bus from the Four Seasons Hotel on Market Street as well in the morning and back at night.

There is ample parking near the Golden Gate Club, priced at $1.20 per hour and capped at $7.00 per day.
SUGGESTIONS AND FEEDBACK

To discuss the TV of Tomorrow Show, or to give us feedback and suggestions (including new technologies you would like to see showcased and topics you would like to see discussed), email Tracy at swedlow@itvt.com.
MAIN CONTACT

Please contact Tracy Swedlow at swedlow@itvt.com 415-608-4766 (mobile) to find out more about GROUP RATES, SPONSORSHIP and EXHIBITION OPPORTUNITIES, SPEAKING PROPOSALS.
PRESS CONTACT

Please contact Tracey Sheehy at tsheehy@breakawaycom.com  to find out more about attending as press or covering the show.
TERMS & CONDITIONS

(Thanks to Typo)

Availability

A limited number of tickets are sold in all of the advance sale phases. Once advance sale phase is sold out, you may buy a ticket in the following registration phase, or join the waiting list in case of cancelations.

Your Ticket

Please bring a printed or mobile copy of this confirmation for registration at the conference. You will receive your conference tickets at our on-site registration desk.

Student Tickets

For student attendees, please also bring along a valid proof of enrollment and a copy of your student identification to the venue. The registration team will email purchasers to verify that all students are enrolled in valid education programs as of April 30, 2015.

Substitutions, Cancellation & Refunds

We do not provide refunds for a cancellation request. If you want to transfer your ticket to a colleague substitute, please reach out to us and provide the original ticket buyer's name and the new person's full name, title, company and email address. 

Absence from the conference does not entitle one to reimbursement of the admission fee. 
When & Where

Golden Gate Club
The Presidio National Park
135 Fisher Loop
San Francisco, California 94129


Tuesday, June 7, 2016 at 8:00 AM

-

Wednesday, June 8, 2016 at 8:00 PM (PDT)
Add to my calendar
Organizer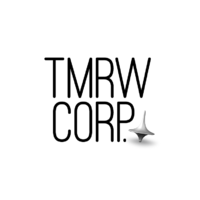 TMRW Corp. / TVOT / InteractiveTV Today ITVT is the 1st, best and most widely respected and trusted news source on the rapidly emerging medium of multiplatform streaming and interactive television. We provide concise, original coverage of industry developments, technologies, content projects, and the people building the business through our free email newsletter, news Web site, radio interview programs (Radio ITVT) and our bi-annual industry conferences, the TV of Tomorrow Show held in San Francisco & New York City. Our audience is made up of executives, technologists and creatives from over 150 countries. This company was founded in 1998 by Tracy Swedlow and the conferences have been happening since 2007. TMRW Corp. is co-owned by Tracy Swedlow & Richard Washbourne.