The TV of Tomorrow Show New York City 2018

Thursday, December 6, 2018 from 8:00 AM to 8:00 PM (EST)
Event Details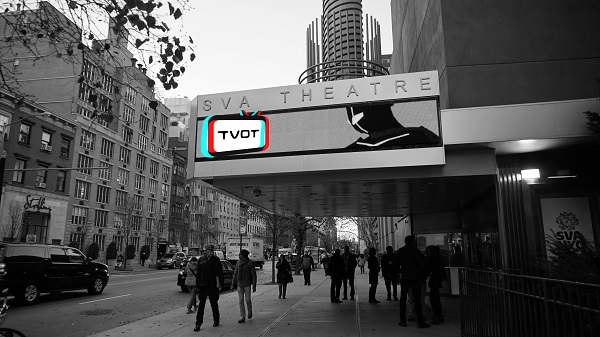 ITVT Presents...TVOT NYC 2018
ITVT is pleased to announce that TVOT NYC 2018, our ninth annual East Coast TV of Tomorrow Show (TVOT) event, will take place Thursday, December 6th at New York's famous SVA Theatre (333 W. 23rd Street).
TVOT NYC packs all the excitement of our flagship TV of Tomorrow Show into a highly focused, dialog-driven, one-day "intensive." The show--which is carefully designed to encourage networking and deal-making--enables the pay-TV, vMVPD and VOD operators, device manufacturers, social media companies, entrepreneurs and technologists who are building the TV and video platforms of tomorrow to engage in a productive exchange of ideas with the brands, broadcasters, networks, agencies, data/measurement specialists, marketers, investors, producers, developers, designers, storytellers, social-video influencers, showrunners, and other stakeholders upon whom the success of those platforms depends.
As previous attendees can attest (see testimonials below), TVOT and TVOT NYC consistently attract a veritable "who's who" of the interactive/advanced-TV, MVPD, OTT-TV, advertising, broadcasting/programming, data/measurement, streaming-infrastructure, consumer-electronics and social-video industries. The shows have been widely praised for offering a uniquely inspiring, rewarding and enjoyable experience, unlike any other tradeshow or conference.
Over the past few years TVOT and TVOT NYC have become the leading venues for agencies, brands, broadcasters, content-owners and adtech companies to explore the complex interrelationships between audience measurement, big data, and advanced advertising. They also provide multiple opportunities for TV and video professionals to examine the potential of significant new technologies, such as ATSC 3.0/Next-Gen TV, autonomous vehicles, Blockchain, artificial intelligence/machine learning, voice assistants, VR/AR, 5G, and more. Additionally, the shows have become one of the very few places where established TV players can meet and network with the creative and business communities that have emerged on YouTube, Facebook, Instagram, Snapchat, Twitch and other social-video platforms to address the rapidly evolving viewing habits and programming preferences of Millennials and Gen Z.
Once again, we will be offering sponsors and exhibitors a range of innovative and effective ways to drive awareness of their brand. We are pleased to announce that Gracenote (Nielsen), Inscape and Lotame have already signed up as sponsors.
As the end-of-year event-of-record for the advanced-TV/video industry, TVOT NYC 2018 will also provide attendees with their last, best opportunity to fully understand the significance of the many industry developments that have taken place in 2018, and to hone their strategic grasp of the key issues that will be shaping the industry in the New Year.
Web Site: http://tvotshow.com
Follow on Twitter: @tvotshow or @tswedlow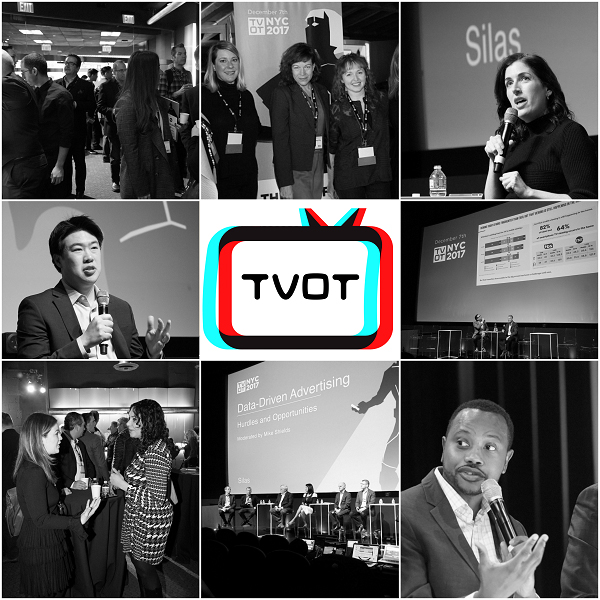 To find out more about discounted EARLY-BIRD 

REGISTRATION 

click here
To find out more about SPONSORSHIP and EXHIBITION opportunities, contact us at tracyswedlow@gmail.com or 415-608-4766. Please note that we are very happy to work with your marketing department to develop creative, custom sponsorship packages that are specifically tailored to your company's communications needs. In addition, as publisher of the widely read industry news source, InteractiveTV Today (founded in 1998), we offer the ability to expand the impact of your sponsorship via complimentary advertising throughout the year on our Web site, in our newsletter and on our social-media channels.
To find out more about holding a

WORKSHOP/MASTER CLASS

session at the show, where you can showcase your company's solutions and services--or its vision for the television of tomorrow--contact us at tracyswedlow@gmail.com or 415-608-4766.
To find out more about

SPEAKING

opportunities, contact us at

tracyswedlow@gmail.com

or

415-608-4766

.

To view TESTIMONIALS from sponsors, exhibitors, speakers and attendees about our two most recent TV of Tomorrow Show events (TVOT SF 2018, June 13th-14th; and TVOT NYC 2017, December 7th), click here.
For a

video overview

of TVOT NYC 2017,

click here

.

For a

gallery of photos

from TVOT SF 2018, click here.
For a

gallery of photos

from TVOT NYC 2017, click here.
To discuss TVOT NYC 2018 or to give us

feedback

and

suggestions

(including new technologies you would like to see showcased, topics you would like to see discussed, and creative ideas for how your company can sponsor the show), email us at tracyswedlow@gmail.com.
A DIFFERENT KIND OF EVENT...
While ITVT's TV of Tomorrow Show events feature an exhibit hall, keynotes and panel sessions, that's where their similarity to other industry conferences and tradeshows ends:
They are the only industry events to focus on the production, delivery, user experience and business of interactive and advanced TV across multiple platforms, media and technologies (e.g. pay TV, smart TV, mobile, OTT, social media, VOD, game consoles, programming, advertising, tcommerce, AR/VR, IoT, in-car, ATSC 3.0, 5G, Blockchain, voice assistants, artificial intelligence/machine learning, etc.)

Ensuring that attendees are able to meet and schmooze with the right people is a primary focus of the events. One of our principal goals is to introduce to one another people and companies with complementary visions and solutions.

The events are not "pay-for-play": speakers are selected for their expertise alone, not because they, or the company they represent, have paid a speaker's fee.

The events' panel sessions are developed through an ongoing dialog with the readership of the [itvt] newsletter, allowing us to ensure that they are topical, timely and accurately reflect the interests and concerns of the industry.

The panel sessions are highly interactive, with debates, open mics, polls and other features designed to promote discussion.

The events also offer in-depth Workshop/Master Class sessions, where smaller groups of participants have the opportunity to dialog with leading industry experts and explore new technologies, platforms and media in a more focused and hands-on way.

The events take place in unique, beautiful and interesting locations that facilitate socializing and community-building, and also feature innovative staging, designed to foster debate and communication between panelists and interaction with attendees.

The events are designed to promote cross-pollination between the interactive/advanced TV community and other creative communities, such as social-video creators/influencers, artists, performers, designers, interactive storytellers, independent filmmakers, and more.

Finally, the events are designed to be fun. They feature entertainments, challenges, contests, and a range of other social activities.
THREE INTENSIVE TRACKS

TVOT NYC 2018 will be broadly organized into three tracks/focus areas, featuring over 100 industry-expert speakers and panelists:
A Today Track

will focus on the hard data that can be gleaned--and the lessons that can be learned--from the many deployments of advanced TV and video that are already in the field today. Representatives from the MVPD's, vMVPD's, technology providers, device manufacturers, broadcasters, networks, showrunners, advertising agencies, brands, measurement/data/analytics companies, OTT programmers, social media platforms, UI/UX designers, application developers and other players that are currently implementing new forms of television, video and advertising in the US and beyond will present examples of their work, and provide attendees with new deployment statistics, reports from the field, best practices and other insider insights.

A Tomorrow Track

will provide attendees with the opportunity to explore how the various platforms, technologies, screens, standards, content genres and business models that make up today's advanced-TV/video space are likely to evolve over the coming months and years, and to identify new platforms, new technologies, new forms of programming and advertising, new kinds of data, new monetization strategies, and other developments that are likely to impact the space in the future. Highly interactive, dialog-driven sessions will enable attendees not only to hear from the companies, organizations and people that are shaping the future of television, video and advertising, but to question those experts and provide them with feedback on their efforts.

A Workshop/Master Class Track

will provide attendees with a more intimate and hands-on environment in which to: 1) see and learn about promising new advanced-TV technologies, standards and business strategies; 2) get their questions and concerns answered by subject matter experts; and 3) gain practical skills for implementing new TV experiences.
In addition to these three tracks, the event will feature:
Vendor booths and demos.

The opportunity to book a private meeting/hospitality room--or even to co-locate your own corporate event at the show.

Gourmet catering.

A vibrant holiday cocktail party where attendees will have the opportunity to rub shoulders with many of the most influential figures shaping tomorrow's television.
TICKETS
We strongly encourage you to register early. To purchase your tickets, click here.
Tickets are currently priced at $775; from October 1st through October 31st, they will be priced at $875; and from November 1st through December 3rd, they will be priced at $1,075.

A

special package

that includes both a ticket to TVOT NYC and a ticket to the TV of Tomorrow Show 2019 in San Francisco is also available (representing a savings of up to $600 on the full ticket price of both shows). To purchase this special two-event package, click here.
To find out about

special group rates

(three or more), as well as special rates for industry analysts, PR professionals, bootstrappers, students and other qualified parties, contact Tracy Swedlow at tracyswedlow@gmail.com or 415-608-4766.
SPEAKERS
We are still accepting speaker/panelist proposals, and welcome your suggestions for topics you would like to see covered on the event's schedule. Uniquely among tradeshows, TVOT and TVOT NYC feature an agenda that is developed through ongoing dialog with the industry. Please contact Tracy Swedlow, at tracyswedlow@gmail.com or 415-608-4766, to discuss your proposal. Also, please note that ITVT is not a pay-for-play organization and that speakers do not have to pay any fee to participate in our TVOT events.


SPONSORS

TVOT NYC 2018 offers several different sponsorship levels, each designed to ensure maximum marketing exposure for your company--at the event itself, in the [itvt] newsletter, on our Web site and social media channels, and in our podcasts. As a sponsor, you also have such options as:
becoming a Topic Sponsor, allowing your company to reinforce its branding by communicating to attendees the areas in which you are innovating (available topics include OTT & Streaming, Artificial Intelligence, Blockchain, Personalization, User Interface/User Experience, ACR & Measurement, Measurement & Tracking, Big Data, 5G--or another topic that you prefer);

organizing a Presentation/Workshop/Master Class on your company's solutions or on an industry topic of importance to your company;

booking a private meeting/hospitality room;

having your company's logo and branding projected as an integral part of the show's set design;

having your company's TVOT NYC party or special event promoted to the show's attendees and the ITVT readership at large

.
Moreover, we are very open to working with your marketing department to devise creative, custom sponsorship packages that are tailored to your company's specific communications needs.

If you would like to find out more about sponsoring TVOT NYC 2018, email us at tracyswedlow@gmail.com or call 415-608-4766.
EXHIBITORS

TVOT NYC 2018's exhibitor showcase will be located in an area that is highly trafficked by the event's attendees. However, exhibit space is limited and we are assigning it on a first-come-first-served basis. So to guarantee that your company will have a booth at the show, please contact us as soon as possible at tracyswedlow@gmail.com or 415-608-4766.
PRESS CONTACT
Please contact Tracey Sheehy at tsheehy@breakawaycom.com to find out more about attending as press or covering the show.
TERMS & CONDITIONS
(Thanks to Typo)
Availability
A limited number of tickets are sold in all of the advance sale phases. Once advance sale phase is sold out, you may buy a ticket in the following registration phase, or join the waiting list in case of cancelations.
Your Ticket
Please bring a printed or mobile copy of this confirmation for registration at the conference. You will receive your conference tickets at our on-site registration desk.
Student Tickets
For student attendees, please also bring along a valid proof of enrollment and a copy of your student identification to the venue. The registration team will email purchasers to verify that all students are enrolled in valid education programs as of April 30, 2018.
Substitutions, Cancellation & Refunds
We do not provide refunds for a cancellation request. If you want to transfer your ticket to a colleague substitute, please reach out to us and provide the original ticket buyer's name and the new person's full name, title, company and email address.
Absence from the conference does not entitle one to reimbursement of the admission fee.
Save This Event
When & Where

SVA Theater
333 West 23rd Street
New York City, NY 10011


Thursday, December 6, 2018 from 8:00 AM to 8:00 PM (EST)
Add to my calendar
Organizer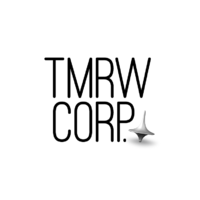 TMRW Corp. / TVOT / InteractiveTV Today ITVT is the 1st, best and most widely respected and trusted news source on the rapidly emerging medium of multiplatform interactive television (ITV). We provide concise, original coverage of industry developments, technologies, content projects, and the people building the business through our free daily email newsletter, daily news Web site, radio interview programs,Intensives, and our annual industry conference, the TV of Tomorrow Show conference. Our audience is made up of executives, technologists and creatives in over 150 countries. This is our 17th year anniversary!