The TV of Tomorrow Show 2009

Tuesday, March 10, 2009 at 7:30 AM

-

Wednesday, March 11, 2009 at 5:00 PM (PDT)
Event Details
InteractiveTV Today [itvt] is pleased to present
the third annual TV of Tomorrow Show, March 10th-11th
(Tuesday-Wednesday), 2009 in San Francisco, California at the famous
Yerba Buena Center for the Arts. The first two TV of Tomorrow Shows
were praised by sponsors, speakers, exhibitors and attendees not only
as true experts' conferences that attracted a veritable "who's who" of the
interactive TV industry, but as offering a thoroughly unique and enjoyable
experience. We are working hard to ensure that the TV of Tomorrow Show
2009--which is already attracting an array of high-powered speakers and
which will feature a line-up of fascinating entertainments--is even better.
Extended Discount Registration
From March 6th through March 10th, tickets will be priced at $1,275.
For an extensive gallery of photos from the TV of Tomorrow Show
2007 and 2008, click here:
http://www.flickr.com/photos/67523235@N00/collections/72157608155855422/
To explore our dedicated TV of Tomorrow Show Web site, click here:
http://www.thetvoftomorrowshow.com
For the complete Session Guide: http://blog.itvt.com/2009/02/26/announcing-the-schedule-of-sessions-for-the-tv-of-tomorrow-show-2009/
To discuss the TV of Tomorrow Show, or to give us feedback and
suggestions (including new technologies you would like to see
showcased and topics you would like to see discussed), email
us at swedlow@itvt.com.
***NOMINATIONS Now Open for the 6th Annual Awards for Leadership
in Interactive and Multiplatform Television***
Now closed.
Speakers & Attendees
Speakers and attendees who have confirmed to date hail from (a sub-set):
A&E, ABC, Accedo Broadband, Accel Partners, ActiveVideo Networks,
Alcatel-Lucent, Backchannelmedia, BBC, BIAP, BitGravity, BlackArrow,
boxee, Brainstorm Communications, Bravo, CableLabs, Cablevision,
Canaan Partners, Canoe Ventures, CBS, Comcast, Comcast
Media Center, Denuo--A Publicis Groupe Company, DISH Network,
Disney, Ensequence, etc.TV, Fox Broadcasting, Fox Cable, Giant
Interactive, Google, GSN, GuideWorks, Hand Eye Technologies, HITN,
HSN, Integra5, Invidi, IPG Emerging Media Lab, iWidgets, Lauder Partners,
Macrovision, McKinsey, Microsoft, MiniWeb, Motorola, Move Networks,
MTVN, MySpaceTV, NBC, NCC, NDNU, NDS, Nexnet, Oberon Media,
OpenTV, Opportunity Management Company, Overlay.TV, Rentrak,
RocketOn, Roku, S&T, Saban Ventures, Schematic, SeaChange, Sezmi,
Showtime, Softel Group, SportVu, Springback Creative, Starz, SuddenLink,
Sun Microsystems, Sustainable Spaces, TAG Networks, Time Warner Cable,
TiVo, Tribune, TubeMogul, Turner, tvstrategies, TVWorks, Unisoft, Universal
McCann, USC Entertainment Technology Center, Verizon FiOS TV, Vidiom
Systems, VisibleWorld, Visiware, Wachovia, Watercooler, Yahoo Inc.,
Yahoo Inc., Zodiac Interactive.
Contact
Conference: please contact Tracy Swedlow at swedlow@itvt.com or 415-824-5806.
Press: please contact Matt Meeks at matt_meeks@bhimpact.com or 310-694-3135.
When & Where
701 Mission Street
Corner of 3rd & Mission Streets
San Francisco, 94103


Tuesday, March 10, 2009 at 7:30 AM

-

Wednesday, March 11, 2009 at 5:00 PM (PDT)
Add to my calendar
Organizer
TMRW Corp. / TVOT / InteractiveTV Today [itvt]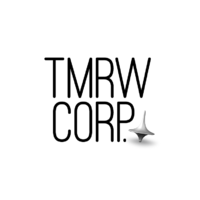 TMRW Corp. / TVOT / InteractiveTV Today [itvt] is the 1st, best and most widely respected and trusted news source on the rapidly emerging medium of multiplatform interactive television (ITV). We provide concise, original coverage of industry developments, technologies, content projects, and the people building the business through our free daily email newsletter, daily news Web site, radio interview programs,Intensives, and our annual industry conference, the TV of Tomorrow Show conference. Our audience is made up of executives, technologists and creatives in over 150 countries. This is our 17th year anniversary!
The TV of Tomorrow Show 2009