The Turks and Troy- The 'Treasure of Priam' According to Ottoman Documents...
Description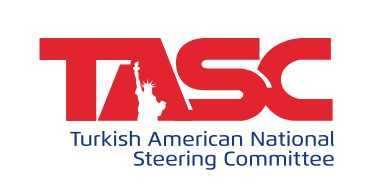 TASC

EMBASSY ROW LECTURE SERIES
The Turks and Troy
The 'Treasure of Priam' According to Ottoman Documents
Professor Dr.

Rustem

Aslan
Director of Excavations at Troy,
Onsekiz

Mart University,

Çanakkale
Faculty of Science and Letters, Department of

Archaeology
April 10, 2018, 6 pm
Turkish Embassy
Reception to follow
Schliemann's excavation at Hisarlık (Troy) inspired as much writing and discussions during his lifetime as it did after his sudden death in Naples in 1890. In particular, a lively debate followed Schliemann's initial report on 5 August 1873, in the Augsburger Allgemeine Zeitung on the 'Treasure of Priam'. Much has already been written about Schliemann's excavations in Troy since 1873. Discussion focused on the following topics: When, how and where did Schliemann find the treasure? How did he smuggle it out of the country? Was it a hoard or was it compiled from various groups of Schliemann's previous finds? To answer these questions, mainly the Schliemann Archive in Athens has been consulted. These Schliemann's documents provide a one-sided picture of the conditions and events of Schliemann's day. Until now, Ottoman documents have remained almost unnoticed. With the help of these previously unknown documents, the history of the discovery of Priam's Treasure can be understood from a new perspective. Troy finds and treasures have been dispersed to more than 44 museums of the world. The place where these artifacts, world cultural heritage, are supposed to be exhibited is where they were discovered.
Professor Rustem Aslan, born in 1965, received his B.A. from University of Istanbul, Department of Prehistory, M.A. and Ph.D. from University of Tubingen, Germany in Prehistoric Archaeology studying with M.Korfmann. He then launched into academic carrier at the Canakkale Onsekiz Mart University in Turkey and currently continues to teach there as professor. His research interests are Ethnoarchaeology, Homeric Archaeology, Cultural Heritage and Management. He has done extensive excavations in Troy and Bozkoy-Hanaytepe in Canakkale, Yarimburgaz Caves in Istanbul, Cayonu-Yayvantepe in Diyaribakir, and Harran in Urfa.
Since 1988 he has been member of excavations team at Troy, and between 2007 and 2011 he directed a survey project on the Troad that focused on recording and mapping the Bronze Age Settlements System around Troy. In 2013 he became director of the Troy Excavation.His recent seminars have dealt with archaeological topography of the Troad and the Archaeology of Troy. He has published over 100 scientific papers and 12 books. He is fluent in Turkish, German and English.
This program is underwritten by TASC Co-Chair Dr. Halil Mutlu and Republic of Turkey, Ministry of Culture and Tourism.