Description
As part of Fashion Revolution Week, Sustainable Fashion Alliance and Fashion Incubator SF are hosting a panel designed to expose and examine textile sustainability. Do you know what your clothing is made from and how fabric production effects the health of the planet? Get the impact rating on your favorite textiles and learn how the fashion industry is faring in sustainable textile sourcing. Leave with knowledge and tools to make the best textile decisions as a consumer or designer.
AGENDA
5:30-6:30pm - Doors open and check-in
6:30-8:15pm - Welcome, Discussion and Q&A
8:15pm -8:30pm - Networking
PANELISTS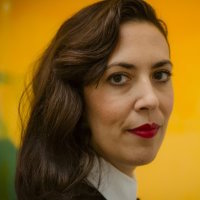 Annie Gullingsrud, Director, Textiles and Apparel Sector of Cradle to Cradle Products Innovation Institute
Annie Gullingsrud has progressive experience in both Fashion Design and Marketing Communications and has worked as a sustainability director, consultant, writer and designer. After several years of working at advertising agencies, she got a fashion design degree at California College of the Arts in San Francisco. She was introduced to sustainability principles and the application of these principles brought deep meaning, purpose, and richness to her practice and design. The introduction to Cradle to Cradle design principles and methodology brought optimism, joy, and the perfect solution. She had found her path. Annie is also the author of Fashion Fibers: Designing for Sustainability, an accessible reference tool for fashion students and designers who want to learn how to make decisions to enhance the sustainability potential in common fibers used in the fashion industry.
Annie Gullingsrud's book "Fashion Fibers: Designing for Sustainability" will be available for sale at the event. Learn more via Amazon.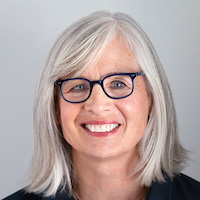 Jamie Bainbridge, VP of Product Development of Bolt Threads
Jamie engages the best minds in the textile industry to tackle every aspect of yarn and textile development. Previously, Jamie was Director of Product, Textiles and Sustainability for Nau Clothing. Her past experiences include research and development and innovation work at Nike and Patagonia. She serves as the chair of the advisory council for the Outdoor Industry Association Sustainability Working Group and as a member of the Chemicals Management working group of the Sustainable Apparel Coalition. Jamie prefers to experience life unhindered by shoes and rarely lets a day go by without knitting.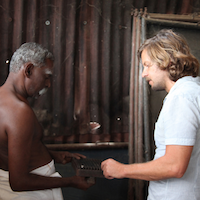 Juan Diego Gerscovich, Founder of Industry of All Nations
For Industry of All Nations, creating new product isn't about chasing trends—instead, the company works directly with craftspeople around the world to bring its unique, locally made wares to a global audience. Juan graduated with a Masters in Architecture from the Universidad de Buenos Aires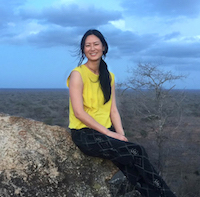 Moderated by:
Joyce Hu, Marketing Director of Wildlife Works and Co-Founder of Sustainable Fashion Alliance
Joyce Hu is the Marketing and Creative Director for Wildlife Works, the world's only carbon neutral, fair trade factory protecting wildlife. Based in Kenya, Wildlife Works factory produces for ethical brands such as PUMA, Globein, Raven & Lily, Lalesso and more. Prior to Wildlife Works, Joyce was marketing director for Shanghai Tang, a global fashion brand based in Hong Kong. Joyce founded thebookr.com, the first online direct-to-talent booking platform; co-founded sustainablefashionalliance.com, a member-based group of sustainable fashion professionals; and most recently, launched marlinray.com, beach accessories that bring together beauty, function and sustainability.
Header Image Credit: Industry of All Nations