Description

Once reserved for only the wealthy, living trusts are the norm when it comes to estate planning for most people.What most people don't know is that living trust and estate planning in general, have many pitfalls if not done completely, honestly, and properly.
You do not want to miss this FREE class Mrs.Christine James, Attorney at Law, with the James Law explain: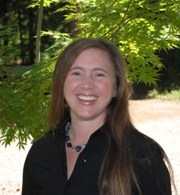 * Why do you need to review your trust annually?
*Learn the Possible Pitfalls of Living Trust
*Who Needs a Living Trust?
*Do you Really need an Attorney to do the trust?
*What happens if the trust is not done correctly?
Christine James has been practicing in the areas of estate planning, probate, estate litigation and trust administration for over a decade. She has seen how improper planning can affect the families left behind after a loved one dies. Most estate planning attorneys only draw up wills and trusts. They do not do litigation and many do not do probate. This means they do not see the results of their planning and how things can and do go wrong. She is the author of Five Steps to Litigation-Free Trust, she has learned from the wills and trusts that end up in litigation to educate people on what they can do to avoid litigation and ensure a smooth transition of their estate.

Seating is limited to the first 25 attendees
6:30-7:00 Complementary Wine Tasting
7:00-8:30 Seminar