Description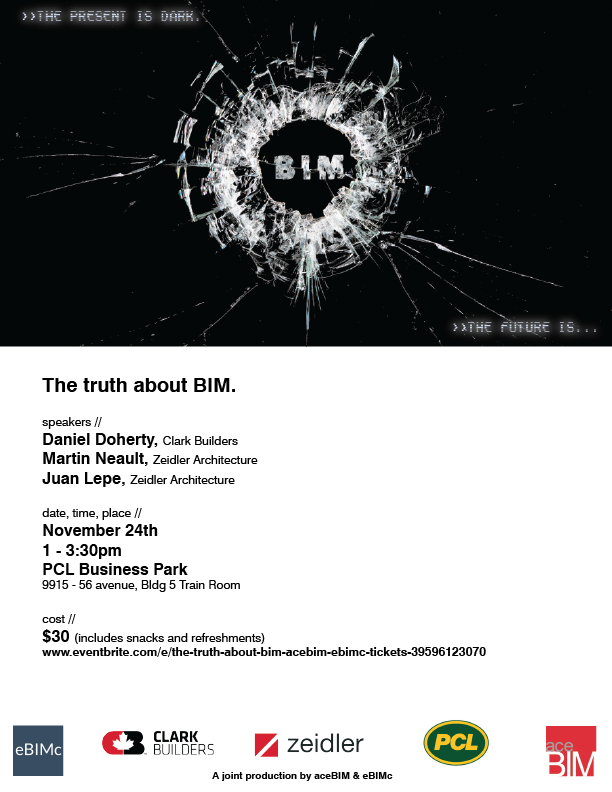 Evolving project delivery brings quick changes in process methodology. Understand how new processes and changes in the working culture are opening opportunities to a more collaborative and integrated way of delivering projects. The dynamics are different today and continuously moving to a more collaborative working philosophy. BIM is moving stakeholders out of their silos with a different workflow. Learn how some AEC leaders are managing the process of interoperability and collaboration in a successful way from the design team through BIM project Execution Plan.
Speakers Bio
C.E.T., B.Tech, CM
BIM Manager of Virtual Construction, Clark Builders
Daniel is Manager of Virtual Construction at Clark Builders in Edmonton, AB. He has over 15 years experience in the AEC industry starting as a construction laborer. As a certified Architectural Technologist (C.E.T.), he gained experience in the multiple facets of design and construction and played a lead role in the adoption of BIM technology. During his time at Clark Builders he earned his bachelor's degree in Technology Management(BTech), a Certification of Management in BIM (CM BIM) and continues to implement tools, develop processes and advocate Building Information Modelling. Daniel is Vice Chair of the Alberta center of excellence for BIM (aceBIM) and has presented at various BIM conferences including Autodesk University (AU) and the Revit Technology Conference (RTC).
Martin Neault
Dipl. Sciences, Dipl.Arch. Tech., CanBIM Certified Professional
Martin is certified CanBIM BIM Professional. He has over twenty six years of experience in CAD and BIM Management in Cultural, Education, Government, Healthcare, Hospitality, Mixed Use, Office, Recreational, Residential and Transportation projects. Over the past decade, Martin has developed extensive and practical BIM Management expertise working with large architectural projects incorporating BIM planning, implementation, coordination, leadership, training, education, support and problem solving. He is an active member of the Calgary BIM Community and the Dynamo User Group of Calgary.
Juan Lepe
Architect MAAA, RAIC, LEED BD+C CanBIM Certified Professional
Zeidler Architects
Juan Lepe is a certified CanBIM Professional and LEED AP architect. Originally from Mexico, Juan ran his own architecture practice in Mexico until immigrating to Canada in 1997. He became a certified architect in the province of Alberta in 2008 and has since worked on many projects such as Rogers Place. Juan is actively involved with BIM organizations, and enjoys collaborating and supporting the advocacy to BIM technology.
Agenda