The Trump Tax Plan - a BOON for Astute Real Estate Investors with Tax Attor...
Sales Have Ended
Ticket sales have ended
Online Ticket sales have officially ended. We may have some Walk In Attendance availability. You will have to take your chance and register at the event location registration desk. We cannot guarantee your attendance or all printed materials as part of the event.
Sales Have Ended
Ticket sales have ended
Online Ticket sales have officially ended. We may have some Walk In Attendance availability. You will have to take your chance and register at the event location registration desk. We cannot guarantee your attendance or all printed materials as part of the event.
Description

The Trump Tax Plan
How it affects You, Your Business, Your Real Estate Investments
and How you can Profit!

PLUS it includes;
A Basic Primer and Introduction into Bookkeeping for REI- Real Estate Investors, Tax-Free Investing & Planning Tips for REI

Don't Miss this Powerful Real Estate Educational Event!
Seven Hours, NO BS, Lots of Information
Lots of Q&A, Off The Clock- No Billable Hours!

Sat. 6-23-2018 - All Day Workshop

South San Francisco Conference Center
A Strong Economy, Rising Interest Rates, New Tax Law Changes for Business and Individuals. The housing market has been strong for more than four years in many markets. We may have a few more, but as we near the top, buying correctly, with the right entities, tax considerations, structure, and financing becomes more important.

With the changes to our Federal tax code, many are confused as to how it affects them Personally, their Real Estate and their Business entities. During this workshop, we will take a look at how this tax reform law can impact those of various incomes who are in business and also involved with Real Estate.
As a Practicing Tax Attorney I READ the actual text of the new tax law. There are Hundreds of pages, some traps, and lots of benefits for small businesses and real estate investors in particular.

During this Workshop Learn How to make the New Tax Laws Work for You and Your Business and How to Keep the MOST CASH in Your Pocket!

You will Learn:

*How much tax is due, based on income for: individual taxpayers, married individuals filing joint returns,
married filing separately, & heads of household

*Which tax breaks went away and which stayed (lots of rumors and bad info out there)

*Changes to the standard deduction

*What is the RIGHT Choice of Entity for Real Estate Investors - the answers might surprise you!

*The new (and awesome) Corporate tax brackets (and how they work for YOU!)

*C Corporation tax rate changes you need to be aware of

*Pass-through income corporations- A MUST to understand

*Simplified Accounting Rule for Rehabbers and Flippers (you can't miss this one!)

*SALT -State & local income taxes - what are the angles you can exploit

*Mortgage interest deduction and working them to your favor

*New Limitations on Deducting Interest Paid – and how to get around some of them

*What happened to 1031's and the "sell your home tax-free" rules
And we will discuss and cover:
Major gift & estate tax changes
Major changes to "Meals & Entertainment" deductions
How the new limitations on Net Operating Losses will actually help you – and how to make sure of it
How to maximize charitable contribution & tithing deductions
Some new UBIT & Roth IRA rules
Why paying your children to work is more important than ever
How the new law allows you to IMMEDIATELY WRITE-OFF TEN PERCENT OF RENTAL PROPERTIES acquired after January 1, 2018
New rules for car write-offs (hint: more, more, more)
New law that allows you to IMMEDIATELY WRITE-OFF carpet, appliances, cabinets, blinds and more – even if such acquisitions are not of brand new property.

Spend the Day with Tax Attorney John Hyre and you will Learn how to ETHICALLY and LEGALLY hammer the IRS AND protect your assets.

Specifically:

A BASIC PRIMER ON PROPER REAL ESTATE INVESTING BOOKKEEPING BASICS

• Learn the SIMPLE accounting for:
o How to go about Funding a company
o What to do about Getting Property Purchases & Sales on the Books
o How Best to Produce an Income Statement for your Properties
o How Best to Produce Balance Sheets for your Properties
o How Best to record everyday transactions – writing checks, making deposits, etc.
If you are not keeping excellent books, you:
o Are subject to AUTOMATIC IRS penalties
o Are overpaying your return preparer
o Cannot plan to minimize your taxes
o Can forget about your entities providing asset protection
o Don't know your business!

John will also cover TAX PLANNING QUESTIONS & ANSWERS

We will cover three primary areas:
• Self-Directed 401k's, IRA's, HSA's & CESA Basics – the most powerful tax-planning moves out there
o How one landlord got 50+ free & clear rentals in his Roth
o How to grow a Roth with preferred dividends
o How to invest in your Roth in flips and not pay UBIT
o My favorite retirement account type, and why it simply rules
o The two top "Prohibited Transactions" that destroy REI's IRA's
o Medical tourism – tax-free.
o Primary, secondary, university education, and home computing needs – tax-free.
• Misc. Tax Planning Issues Relevant to REI, including, but not limited to:
o When being classed as a "real estate professional" matters to you, and how to qualify
o Best way to deduct meals, entertainment, and vacation-like trips
o Accelerating Depreciation – HUGE for landlords (including massive opportunities in the new tax law)
o Changes in IRS "substance over form" attacks
o Why the "Dealer" issue is overdone
o Reimbursing yourself from your business – the one thing most of you are missing
o Converting personal-use property (e.g. – those college textbooks) to business use
o Filling your home with tax-deductible furniture
o Renting your home to your business – tax-free


Great Networking with some of the Top Investors Locally and from around the Country



About John Hyre:
John Hyre is a tax attorney with 22 years of experience. For the last 13 years he has run both an accounting pratice and Tax Law practice. He has worked extensively with small businesses, real estate investors of all sizes, note investors and self-directed retirement accounts. He has prepared thousands of tax returns, helped thousands of clients with tax planning & tax reduction, fought the IRS in audits and in court and assisted clients in fighting IRS collection of taxes owed. His virtual practice caters to real estate investors, small businesses,and self-directed IRA/401k investors all over the US. John provides extensive planning, structuring, tax-reduction and asset protection services. He also aggreesively represents taxpayers in audits & Tax Court, and assists taxpayers who owe the IRS money. John also speaks nationwide on the taxation of real estate and SDIRA's/401k's.
Registration Tuition Information:

FREE BONUS - Register Early to receive Special FREE Bonus Articles

Early PRE-Registration Discounted Tuition:
$199*- if PRE-Registered – and a BAWB member– Includes Bonus
$229* -if PRE- Registered- as a non BAWB member – Includes Bonus
After PRE-Registration period Expires $259* per person – NO Exceptions and NO Bonus
You Must PRE-Register By Midnight Monday June 18th 2018 for
Discounted Tuition and to be eligible for the FREE Bonuses
* A small additional event brite registration will also apply
CANCELLATION / REFUND Policy: In order to assure eveyone attending this event of having a extensive
printed workshop manual we are forced to have them printed in bulk quanities well in advance of the class. If you are unable to attend after registration, a formal cancellation notice must be given to us at least 24 hours prior to the date of the event in order for us to refund you the entire cost of your registration- otherwise you will be charged a cancellation fee.

Class Times:
Check In Registration - Sat. 6-23-2018 at 8 Am
Class Hours are 9 am -5 pm

LODGING:
Free Shuttles are available from the SFO airport just minutes away
There are all sorts of lodging options near the South SF Conference Center.
Two options that are directly next door to the meeting facility;
The Park Pointe Hotel– an economy option
245 So. Airport Blvd. South San Francisco, CA 94080
www.parkpointehotel.com
Ask for Grace Vargas and mention BAWB for the special Discounted Rooms from $109 to $119 per night + Tax
IMPORTANT: We have a VERY Limited Room Block- so you must reserve EARLY !

Grace@parkpointehotel.com
# (650) 589-7200 – Hotel Direct
# (650) 754-6307 - her Direct #
*********************
Holiday Inn SFO Airport North
275 S. Airport Blvd., S. San Francisco, CA 94080
Hotel Direct # 650-873-3550
www.hisfo.com
To Reserve Call # 877-834-3613 and mention code BAW
OR you may reserve online by CLICKING HERE

Rooms from $189 + Tax
IMPORTANT: We have a VERY Limited Room Block- so you must reserve EARLY

PLEASE SUPPORT OUR SPONSORS:

uDirect IRA Services # Toll-Free (866) 447-6598
For more Details CLICK HERE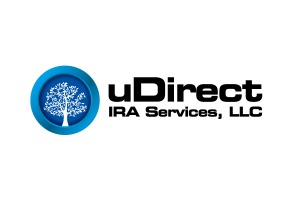 *****************************************************************************

Fore more Details CLICK HERE


**********************************************************************************