About this Event
The Trouble Notes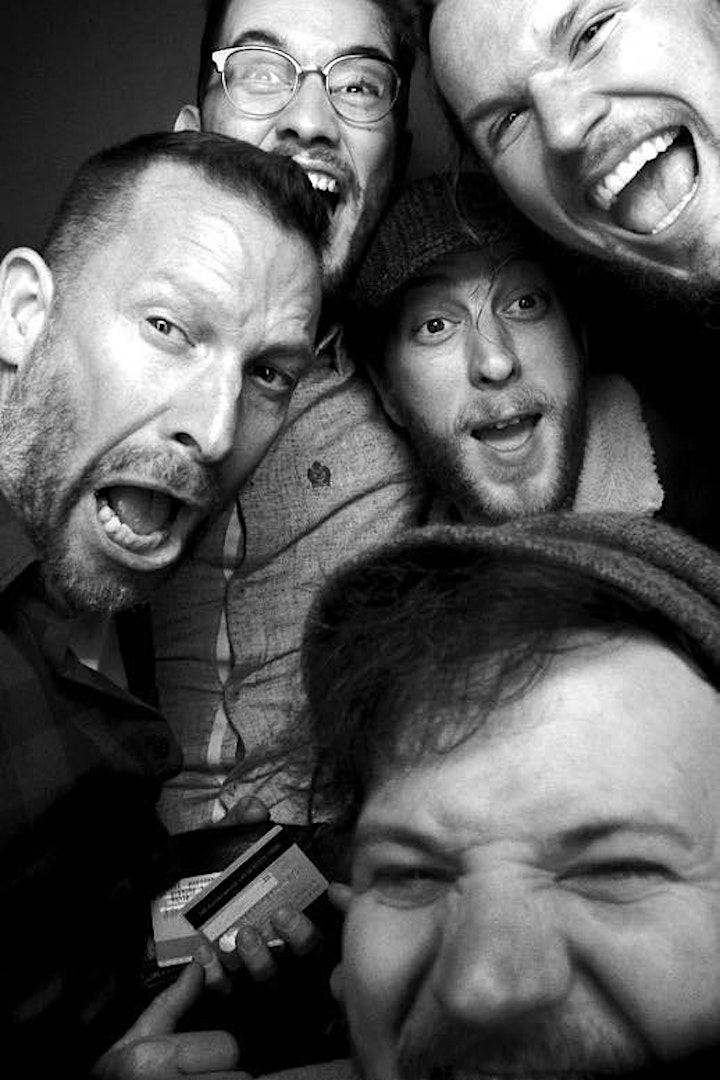 The Berlin-based trio is Bennet Cerven violin, Florian Eisenschmidt guitar, and Oliver Maguire percussion.
An enchanting violin is the voice of the trio accompanied by the groove of the cajón paired with a rhythmic guitar building the incomparable sound of the band. Their music doesn't need words to convey stories or foster connections. Resonating across all genres and cultures with visionary and accessible compositions, the trio's aesthetic conjures the intrepid contemporary sounds of EDM, hip-hop, and indie rock along with the disciplined traditions of classical, klezmer and jazz.
Through their art of storytelling, the group invites their audience to join them on a cultural and geographical expedition. Everyone that joins the universe of The Trouble Notes remains a part of it, and often morph from a normal concertgoer into a true Troublemaker- sharing in the journey of the group.
An enchanting violin as the voice of the trio that is paired with a grooving cajón and a rhythmic guitar. Together they build an incomparable sound. Resonating across all genres and cultures with visionary and accessible compositions their music doesn't need words to convey stories or foster connections.
Brian Fitzy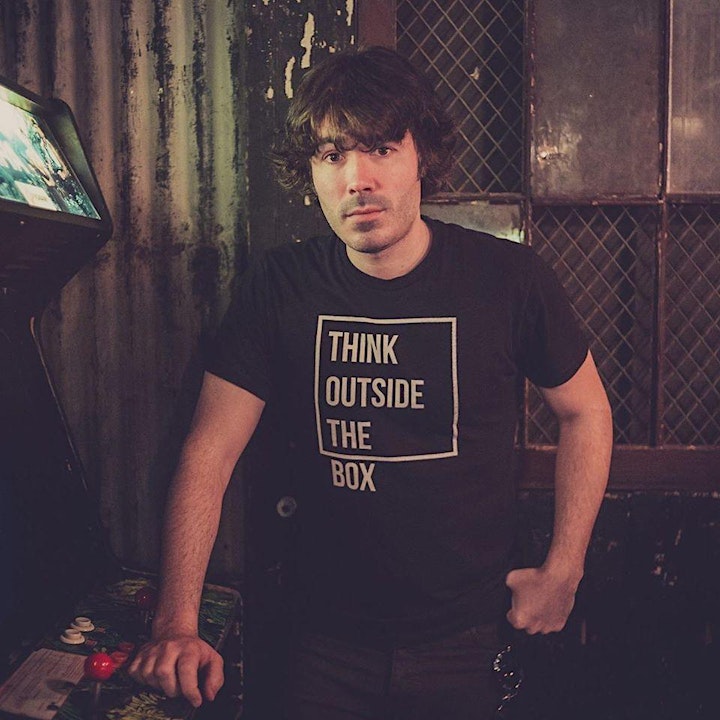 Purpose brings clarity to our lives. While on tour in Puerto Morelos, Mexico, graffiti art emblazoned with the sobering slogan "Hard Times For Dreamers" brought a lifelong music journey into stark focus for singer, songwriter, multi-instrumentalist and composer Brian Fitzy. It galvanized him into making a musical statement about the harsh realities of today.
The multi-medium Mexican artist Sleepwalck made the tag. Its placement on a bleak intersection in an impoverished section of town surrounded by palatial resort and well-to-do living accommodations, conjured a metaphor that was hard to ignore. The dissonance in the imaging paralleled today's global sociopolitical struggles. The mashup of it all crystalized a 1990s hip-hop and pop-infused pan genre approach of non-related musical statements and styles in fertile conversation. Brian took a picture of the tag—used with permission of the artist (he reached out via Instagram)—and his photo graces the cover of his debut album. The image reflected the diverse strains of music incubating inside Brian, and a renewed lyrical mission. And it's all here on the headphone masterpiece, Hard Times For Dreamers.
"The image hit me, and I started having dialogues with people over there and back home about where we are and where we are going," Brian says. "The record snapshots struggles and life experiences that I couldn't face sitting down. I had to stand up and write about them."
Brian grew up with a musician mother who turned him onto prog-rock and fusion at an early age. By 9, he was playing violin. Soon his prodigious talents began to shine through, and it wasn't long before he was sitting in with professionals such as Philadelphia legend John Blake when Blake played his elementary school. From then on, each year he would learn a new instrument, building a veritable symphonic skill set. Upon graduating from high school, Brian formalized his talent through earning a degree in classical instrumental performance on violin from West Chester University.
Brian's post-college career began with a bang when he performed with the Foo Fighters at the Grammy Awards as a Top 3 finalist in the "My Grammy Moment" competition. That performance garnered him support and features from TV stations such as 6ABC, NBC10, and CBS3 in Philadelphia, as well as prime regional radio coverage. Since then, Brian's career has blossomed as a solo artist and a sideman. He's performed everywhere from dives to Madison Square Garden. He's also earned endorsements from Fishman Transducers, Wood Violins, and Westone. In addition, he's had the good fortune of working with bands he grew up admiring such as Rusted Root and members of the Roots Crew.
Hard Times For Dreamers was initially titled "1993" as a nod to Brian's favorite era of hip-hop, epitomized by Pete Rock and CL Smooth. During that fertile time, hip-hop was the vanguard of musicality for many, pushing the envelope with intrepid sonic layers, esoteric post-modern references enabled by sampling technology, adventurous arrangements, infectious hooks, and rugged beats.
As a formative exercise, Brian initiated a YouTube series titled "Throwback Thursday" in which he painstakingly replicated these classics in real time. In these episodes, he would use looping technology, and many innovative one-man producer strategies to bring these classic to cuts life. He would even mimic minute details like stray audio hisses buried deep beneath isolated samples of Herbie Hancock and Weather Report musical motifs. In addition, he memorized and recited each track's classic rhymes.
This labor of love honed his multi-instrumentalist skills. However, the seeds of this approach were sown earlier when, out of necessity, Brian turned to looping when he realized he couldn't continue to afford to hire a full band to play his songs. Looping enabled him to combine his virtuosic violin playing, his breezy funk guitar playing, his beatboxing skills, and his soulful vocals and rhyming gifts.
Although Brian is a capable producer, he let Joe Nicolo (Kris Kross, Lauryn Hill, Fugees, Cypress Hill, Schoolly D) take the production reins, allowing him to focus on the album's intricate layers and the album's carefully crafted track sequence. Hard Times For Dreamers boasts a classic A-side/B-side flow with an uplifting conceptual sweep—the lyrical bend gets more hopeful on the second side. Throughout the album, gritty hip-hop sonic collages breakup song blocks, lending the record a throwback feel to monumental hip-hop full-lengths from back in the day.
Performers
Date and Time
Location
Refund Policy