THE TRIPLE THREAT LIVE BAND / THE GENIUS LADIES IN CONCERT

Saturday, July 25, 2015 from 9:00 PM to 11:30 PM (EDT)
Event Details
www.TheGeniusLadiesInConcert.com 
A LIVE CONCERT 

STAGE PRODUCTION DEDICATED TO BRINGING AWARENESS TO SOCIAL CAUSES WORLDWIDE!

We are raising & granting scholarship money to our inner city children whose parents can not afford music lessons, instruments, and training in the arts.
   www.gofundme.com/causticentscholarships 
THE TRIPLE THREAT BAND AND  MORE!!! 

R&B, SOUL, HIPHOP, JAZZ, BLUES, COUNTRY, GOSPEL, HOUSE, LATIN, REGGAE, SOFT ROCK

Sparkles Juke Joint
690 ROCK CHAPEL ROAD, LITHONIA, GA 30058
https://www.facebook.com/sparklesjukejoint

GREAT ENTERTAINMENT, JERK CHICKEN, FISH & DRINKS!!!
From Downtown Atlanta; 20 East to Turner Hill Exit 75 make left about 7 minutes up across the street from 124 package store @ Rock Chapel Rd. & Rock Bridge Rd. on right. As soon as you pass Rock Bridge Rd the driveway is on your right.
(((TURN RIGHT AT WHITE BALLOONS)))
 
$10.00 @ DOOR

$20.00 VENDING

$10.00 FOR AD IN PLAYBILL
TTT LIVE BAND!
https://www.facebook.com/pages/The-Triple-Threat-Live-Band/1553769354902142
SPONSORSHIPS ~ CORPORATE


$3500
PLATINUM Package
Title Sponsor for event
Supporter Letter
Signage at event
Vending at event
Product/Promotional Materials in Gift bags
8 Complimentary tickets for Concert
Full page ad in Playbill (STANDARD PLAYBILL SIZE: 4.25 w X 5.5 h) 300 CT
Inclusion via Social Media Promotions (FB, INSTAGRAM, LINKEDIN, GOOGLE+, PINTREST, TWITTER, YOUTUBE)
Special recognition on event (Promotion Videos, Press Releases, 5000 CT ~ 1/4 page flyers, 100 CT ~ 11 x 17 Posters)
30 Second MP4 Commercial Spot on MJTV NETWORK
30 minute Interview on THE ARTS REPORTER TV SHOW

$2500
GOLD Package 

Title Sponsor for event
Supporter Letter
Signage at event
Vending at event
Product/Promotional Materials in Gift bags
Full page ad in Playbill (STANDARD PLAYBILL SIZE: 4.25 w X 5.5 h) 300 CT
Special recognition on event ( Promotion Videos, Press Release s , 5000 CT ~ 1/4 page flyers, 100 CT ~ 11 x 17 Posters)
6 Complimentary tickets for Concert
Social Media Promotions (FB, INSTAGRAM, LINKEDIN, GOOGLE+, PINTREST, TWITTER, YOUTUBE)
15 Second MP4 Commercial Spot on MJTV NETWORK
15 minute Interview on THE ARTS REPORTER TV SHOW

$1500
SILVER Package
Title Sponsor for event
Supporter Letter
Signage at event
Vending at event
Product/Promotional Materials in Gift bags
4 Complimentary tickets for Concert
Full page ad in Playbill (STANDARD PLAYBILL SIZE: 4.25 w X 5.5 h) 300 CT
Special recognition on event ( Promotion Videos, Press Release s , 5000 CT ~ 1/4 page flyers, 100 CT ~ 11 x 17 Posters)
Social Media Promotions (FB, INSTAGRAM, LINKEDIN, GOOGLE+, PINTREST, TWITTER, YOUTUBE)
$1000
BRONZE Package
Title Sponsor for event
Supporter Letter
Signage at event
Vending at event
Product/Promotional Materials in Gift bags
2 Complimentary tickets for Concert
Full page ad in Playbill (STANDARD PLAYBILL SIZE: 4.25 w X 5.5 h) 300 CT
Social Media Promotions (FB, INSTAGRAM, LINKEDIN, GOOGLE+, PINTREST, TWITTER, YOUTUBE)

$500
LOVE Package

Supporter Letter
Product/Promotional Materials in Gift bags
Vending at event
2 Complimentary tickets for Concert
FOR CORPORATE SPONSORSHIP CONTACT: mjtvnetwork@gmail.com

We look forward to working with you to increase your company's profile at
"THE GENIUS LADIES IN CONCERT!"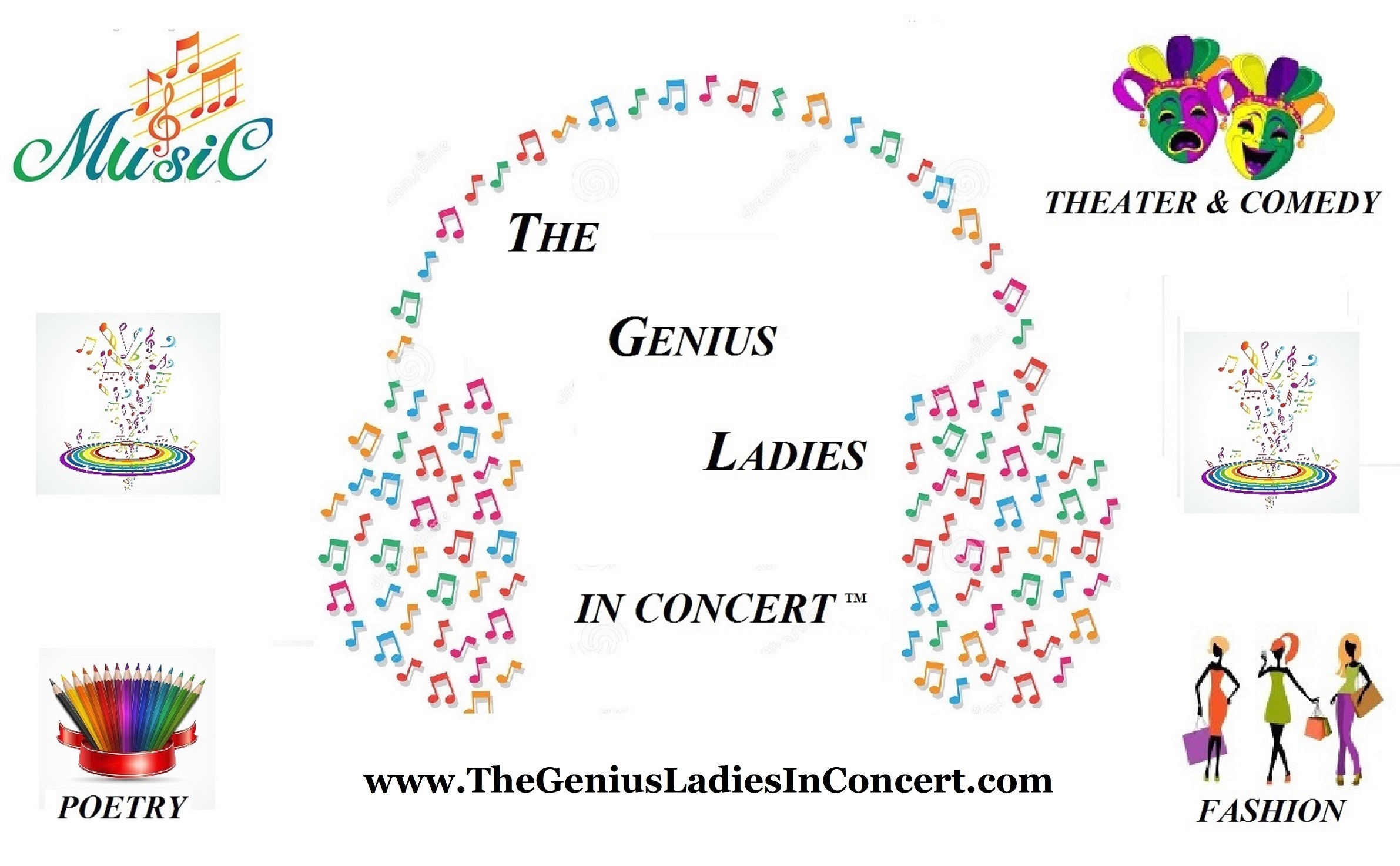 When & Where

Sparkles Juke Joint
690 ROCK CHAPEL ROAD
LITHONIA, GA 30058


Saturday, July 25, 2015 from 9:00 PM to 11:30 PM (EDT)
Add to my calendar