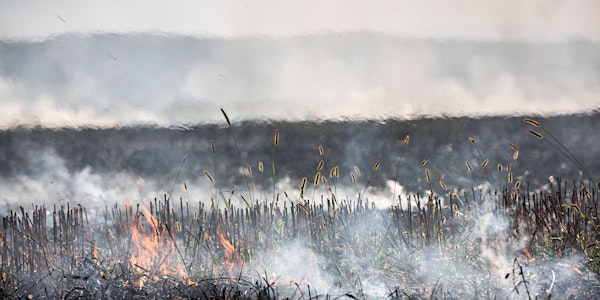 The Triple Planetary Crisis: Breaking Silos | INTECOL & Alternatiba 2022
On the sidelines of INTECOL 2022, this session will look at opportunities to tackle the triple planetary crisis.
When and where
Location
Club l'esprit de Genève | Centre International de Conférences Genève 17 Rue de Varembé 1202 Genève Switzerland
About this event
In the face of the triple planetary crisis of pollution, climate change and biodiversity loss, this session will focus on the opportunities to tackle the intertwined environmental challenges we face today.
The 8th edition of the Festival Alternatiba Léman is taking in Geneva the same week of INTECOL 2022. This is an opportunity to have a common event, looking at the interlinkages and synergies addressing the triple planetary crisis, involving actors attending these events and international Geneva. Alternatiba showcases of concrete means and solutions for reducing emissions, through conferences, exhibits, stands, workshops and practical demonstrations, among others, with the participation of numerous local actors. As we reboot the global economy and call for a sustainable pathway in the road ahead, this is the occasion for stakeholders in the international arena to meet and interact with the local initiatives to build a greener future.
This session is also an opportunity to showcase Geneva as a global hub to tackle the interrelated triple planetary crisis. Climate is at the core of numerous discussions and negotiations held in the city. Numerous actors from international Geneva do contribute to global climate negotiations.
Geneva is also the UN hub for chemicals and waste governance, with numerous actors addressing this issue. Pollution is identified as one of the main drivers of biodiversity loss. Therefore, it is important to look at these challenges and solutions in a synergistic way in order to address them effectively. There are already a number of international initiatives already underway with integrated approaches across the biodiversity, climate, and chemicals and waste communities to ensure cooperative action. There are many lessons that have been learned from the wider cooperation, synergies and agendas.
Geneva: Global Hub for Environmental Governance
Environmental issues entered the international agenda in the early 1970s, but even prior to that, institutions based in the Geneva region have greatly contributed to develop the global environmental governance system. Since then, the Geneva region has hosted various historical meetings and negotiations, and welcomed new organizations focusing on environmental-related issues.
Today, the "Grand Genève" region, where many international organizations, forums, federations and non-governmental organizations have their headquarters, continues its role as an important center for international environmental policy.
More on the history of international Geneva as a Global Hub for Environmental Governance.
INTECOL 2022 in Geneva
The International Congress of Ecology 2022 (INTECOL 2022), organized by the University of Geneva will take place from 28 August to 2 September 2022 at the CICG Geneva – Geneva International Conference Center in Geneva, under the theme "Frontiers in Ecology: Science and Society".
Geneva welcoming INTECOL 2022 is therefore an opportunity to link the INTECOL and Geneva international communities on topics that are at the center of the global environmental agenda.
Two hybrid networking sessions – Geneva Environment Networking Bars – open to Geneva communities are proposed in the margins of INTECOL 2022. These sessions are facilitated by the Geneva Environment Network (GEN), the University of Geneva and the Graduate Institute. Another session involving key Geneva-based institutions, will look at private nature-finance approaches, including public incentives for private finance.
Registration
This event will take place in a hybrid format, both in-person and virtually. Online participation is open to all. Register on Webex.
Learn more on our event page.