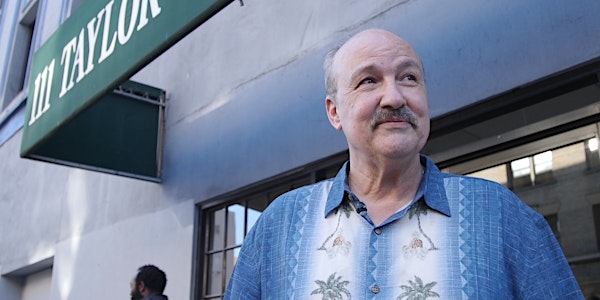 The Trials of Marvin Mutch
When and where
Date and time
Thursday, June 1, 2017 · 5 - 8pm PDT
Location
Oakland Museum of California 1000 Oak Street Oakland, CA 94607
Description
Join KQED and the Oakland Museum of California for a free film screening of The Trials of Marvin Mutch.
The Trials of Marvin Mutch takes a deep, personal look at what it's like to finally experience freedom after more than four decades behind bars, raising fundamental questions about our criminal justice system, rehabilitation and redemption. The film follows Marvin as he navigates the outside world — from getting his first cell phone and apartment to his wedding day. It also reflects back on his life, his criminal case and the toll that prison and dozens of unsuccessful attempts to win his release took. Join us for the screening of this KQED documentary by Adam Grossberg, followed by a conversation with KQED's Marisa Lagos about reforming parole and re-entry in the best interests of everyone involved in the system.
Doors open at 5pm.
About the organizer
KQED is for everyone who wants to be more. Our television, radio, digital media and educational services change lives for the better and help individuals and communities achieve their full potential.
KQED serves the people of Northern California with a community-supported alternative to commercial media. We provide citizens with the knowledge they need to make informed decisions; convene community dialogue; bring the arts to everyone; and engage audiences to share their stories. We help students and teachers thrive in 21st century classrooms, and take people of all ages on journeys of exploration—exposing them to new people, places and ideas.
We celebrate diversity, embrace innovation, value lifelong learning and partner with those who share our passion for public service.