Learn how to develop success mindset, keep your body at peak levels and create passive residual income with multifamily real estate
About this event
Gain control of your life and increase the quality!
Imagine that you weren't able to work for a few weeks due to an accident, an illness or cutbacks... would you be financially prepared to take care of your bills and/or your family without income for those few weeks? The most likely answer is no.
Many people
live in survival mode
aim to just make ends meet
look for quick easy returns
escape their realities to feel fulfilled
There is a solution to build your financial security and it's all around you......real estate!
Let The Traveling Investor show you how to take control over your mind, body, and wallet.
Learn how to:
Develop a success mindset
Understand how to set goals that you can achieve within the first 90 days
Take the best care of your body
Invest in multifamily real estate to create passive residual income so that you can live life by your terms
The Traveling Investor will teach you:
How to begin investing in multifamily real estate (even if you think you don't have enough money to)
Where to find the good opportunities
How to identify them
How to put in offers and approach investors
Multifamily real estate investing can give you the opportunity to live a lifestyle that will allow you to choose when and where you work and what your work will actually be, with the passive residual income it can create.
Special guests Limor Ben Ari, CEO of Dvashh and Ben Azadi, The Health Detective, will teach you techniques to optimize your mind and body as you are building your company.
If you walked away from this one day event with one piece of information that could change your life, how much would that be worth to you?
Register now to start creating your life by design! Don't miss this incredible learning opportunity, master your mind, body and wallet today! First 50 to register get your ticket for ONLY $97!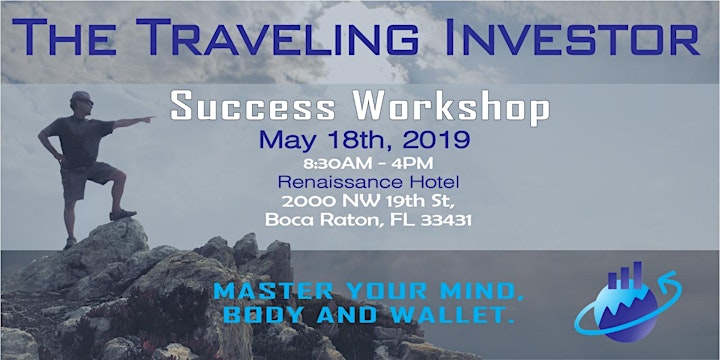 Organizer of The Traveling Investor Success Workshop: Master Your Mind, Body & Wallet