Description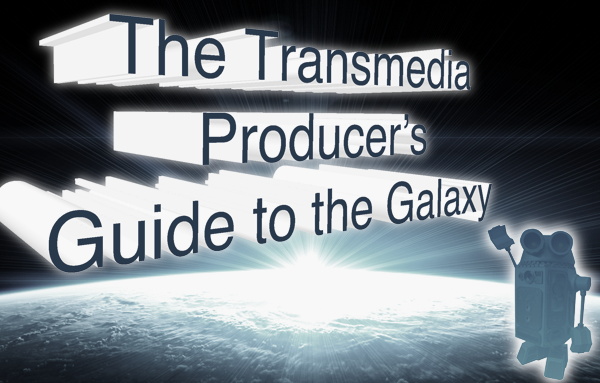 How to navigate the producer's role in todays transmedia universe.
Hosted with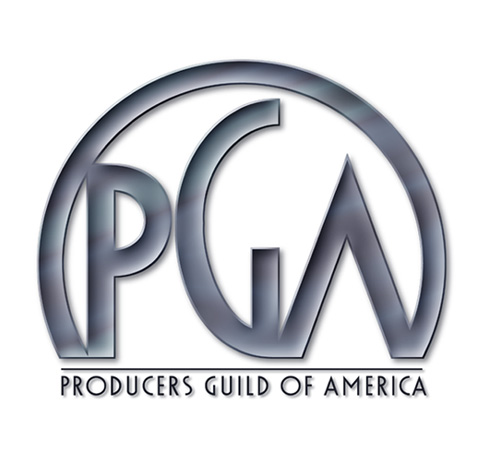 Drinks, food, networking and discussions

"Don't Panic."
- Douglas Adams, The Hitchhiker's Guide to the Galaxy
In today's arena of multichannels and platforms the role of the producer is a diverse one.
But what does it mean to be a producer and beyond that a transmedia producer.
According to the PGA: " The Producing Team is responsible for the art, craft, and science of production and consists of those individuals whose interdependency and support of each other are necessary for the creation of motion pictures, television programming, and New Media content."
There are over 30 kinds of producers under the guild. Each one of these titles enables who teams to embark on the creation of amazing stories, movies, games that touch our lives in many ways.
Event schedule

6pm: Doors open - come and have a drink!
6:30pm: Let the Games Begin panel
8:00: Announcements Followed by Networking
Do you have an announcement you'd like to make to our community? We'd love to hear about it! Contact us via our Meetup page to schedule your announcement.

Susan Bell

-

Creative Technologist for Transmedia Storyteller Ltd.
Susan Bell has thought of herself as a storyteller ever since she won an elementary school writing contest. She is currently a Creative Technologist for Transmedia Storyteller Ltd., designing interactive stories told across social media and mobile platforms. She jumped into the transmedia world following seven years as a producer and production manager in stop motion animation including work with Oscar-nominated director Henry Selick ('Nightmare Before Christmas') and four seasons on the Emmy-winning 'Robot Chicken'. She's also written and directed multiple short films and in 2010 formed Charon Pictures Inc. to develop supernatural horror/thriller properties such as 'Los Angeles Ghost Patrol'. A recent Bay Area transplant from Los Angeles, Susan holds a MFA from Florida State University Film School and is a member of the Producers Guild of America and Academy of Television Arts & Sciences.

Esther Lim

-

Executive Director of Digital Experience
Esther Lim is a well respected Digital Marketing Leader, Transmedia Producer, Social Media Strategist, and Game Analyst. She has over fifteen years of combined interactive agency and consulting experience creating digital, social media and transmedia storytelling programs for Fortune 500 brands. Esther is currently the Executive Director of Digital Experience at George P. Johnson, a global experience marketing agency, and producers of the alternate reality games, The Threshold and The Hunt.

Prior to joining George P. Johnson, Esther founded The Estuary, a digital marketing agency working with Fortune 500 brands to develop new forms of multi-platform interactive engagement, social media, and community programs. Her projects include PIE Theory, Sun Microsystem's alternate reality game, Cluetracker, ABC Family's alternate reality game for the Kyle XY pilot, Verizon Surround/Verizon Presents, Verizon's entertainment portal, community and concert series, and more.

Esther is an active international speaker on transmedia storytelling, storyworld community development and co-creation, and social media analytics at SXSWi 2011, SXSW Digital Domain, 2012, X Media Labs: Bath and Perth, Kreative Asia, Murdoch University, Cinekids Professional and StoryWorld Expo + Conference. She also blogs for Girls in Tech and has been quoted by Forbes in articles on Women in Gaming, The Wire Magazine on Interactive Narratives, Digital Book World on Co-Collaborative Interactive Narratives and Social Media Today.

Lin Tam

- Co Founder, Spazzmania
Lin Tam is co-founder of Spazzmania, a mobile iPad app helping gamers find IOS games in the crowded app market. As co-founder, Lin is responsible for guiding the company's strategy and growth through entertainment partnerships, technology innovation and market visibility. Bringing years of experience from the entertainment and technology sectors, she has been instrumental in the new media convergence for the mobile gaming market. Lin holds her Bachelor of Journalism degree in Advertising from University of Missouri-Columbia.

Elise Baugh

-

Co-Founder & CMO of Innovent Transmedia

http://innovent.tv
Elise taps 12 years of Art Direction, brand integration, specialized content creation, and team management to guide Innovent's transmedia productions. Her approach to every project blends art and social change, with the goal to inspire and activate audiences. Her areas of expertise include: New media strategy, brand integration, design & art direction, multiplatform engagement, transmedia production.
Elise co-founded 'My Monteur', a video-centric transmedia platform that was showcased in Lance Weiler's transmedia pioneering "Pandemic 1.0″ at Sundance 2011. Her work as a transmedia producer has been selected to feature at prominent institutions including Sundance 2011 and2102 , The Brooklyn Museum Utah Museum of Contemporary Art and The Oakland Museum.
The drive to effect social change using transmedia as a conduit has driven her work with organisations that overlap visual arts, educational reform, and human rights issues. She currently serves on the advisory board for Illinois Jacquet Foundation, International Poetry Library of San Francisco, Ocean Studios Film Collaborative & Question Bridge. She is an active member of the transmedia community and has contributed as a speaker on new media topics at SXSW
Moderated by Maya Zuckerman - Transmedia SF co-founder

With thanks to our Sponsors: