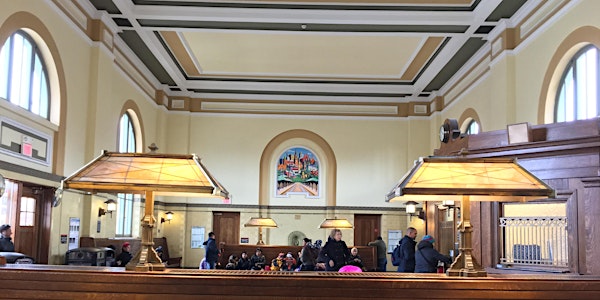 The TRAINing Walk 2017 Morristown to Maplewood
Location
NJ Morristown Transit Rail Station (meet inside)
122 Morris Street
Morristown, NJ 07960
Description
Follow the train. Start getting in walking shape for 2017. Here's a walk that follows along the Morris & Essex train line route through some of the nicest and oldest communities in New Jersey. This walk is FREE and open to everyone.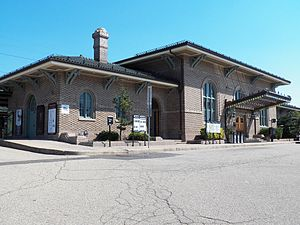 This year we will start in Morristown ( meet us inside the station) and walk to Maplewood, 14 miles through several communities and villages. The TRAIN stations are not much more than 2-4 miles apart and there are plenty of rest stops if you need a bathroom, lunch or coffee or just to warm up. This is the perfect walk for people who would like to challenge themselves and also have the option to do part of it and then hop the train back or ahead.
We'll walk along the NJ Morris & Essex LIne (Midtown Direct) - Morristown, Madison, Chatham, Summit, Short Hills, Millburn and Maplewood and meet up at Coda Kitchen & Bar to celebrate - if you choose. Walk at whatever your own pace is. Bring friends to join you or make new friends along the way.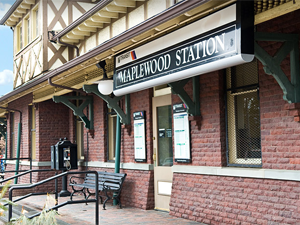 The train that comes out of NYC arrives at 9:28 AM in Morristown and stops at just about all the towns on the way. If you registered here and plan on taking the train, let David or Risa know, and they will meet with you on the train, and get you signed in to save time. If you are traveling from the west, or simply meeting us at the station, please arrive no later than 9:30 AM, and if possible by 9:20 AM. Paul Kiczek will be there to check you in as well. We want to get a start as quickly as possible -no later than 9:45 AM. Last year there were 55 walkers - this is a popular event and it takes time to get things rolling...
Keep in mind we will NOT walk exactly to every train station, but will be within a few blocks of each, so if you decide to drop off plan ahead where the train is and the schedule. Turn by turn directions will be provided.
If the weather looks bad we will walk on Sunday 1/29 instead - same schedule. Check back here, on Fb and on meet up for updates the night before.
Here are estimated distances from Morristown to:
Morristown: 0 miles

Madison: 4 miles
Chatham: 6 miles
Summit: 9 miles
Short Hills: 12 miles
Millburn: 13 miles
Maplewood: 14 miles
For questions and to connect on the train here are #'s for:
Risa 201-618-5582 and David 973-715-1517. If Texting, please add your full name.
FreeWalkers is a 501(c)(3) non-profit organization. Join FreeWalkers.org and learn more about us. It's free!