Description
Want to learn more about how Young Living Essential Oils can help support your health needs naturally? This event is for you!
Join Cari Tiller for this fun & informative class!

---
Are you ready to enter a giveaway to win a prize + have fun + make some baby steps towards kicking toxins out of your life? In this class, you'll discover what easy changes you can make to eliminate toxins from your life and how to start your toxin-free makeover project!
We will talk about harmful toxins in your home and how we can start swapping out harmful products for HEALTHY products instead. You will learn how essential oils help our bodies naturally, what essential oils are, how/why they work, why quality matters, and how to use them to support health and wellness. Our goal is to educate you about Young Living's oils and share how they have helped us take better care of ourselves and our families & help you learn to do the same for yours. We are excited to share with you!
During the class, you'll receive a goody bag with a few of our favorite essential oil DIY products that you can take home & start using right away!

Light refreshments including oil-infused waters and Ningxia Red! Enter to win a Giveaway!
If you have ever wondered if essential oils might help your family, now is the time to find out! From seasonal allergies and ear infections, muscle aches and pains, skincare and wrinkles, stress and headaches to colds and flu---and everything in between.
Feel free to share this link & invite a friend to join you!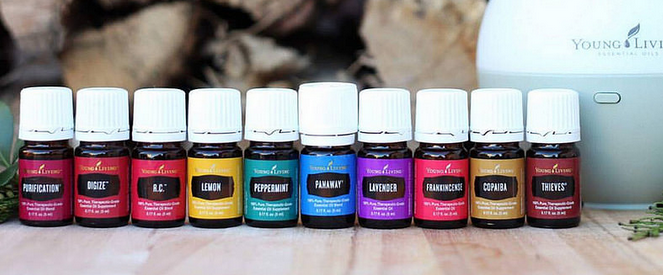 Date and Time
Location
Refund Policy