Event Information
Location
The Adrienne - Skybox
2030 Sansom St
Philadelphia, PA 19107
Description
REGISTRATION IS CLOSED. YOU CAN PAY AT THE DOOR - SAME PRICE $25 (CASH OR CARD). SPACE IS LIMITED. ADMISSION IS ON FIRST COME, FIRST SERVED BASIS.
PRESS/MEDIA - CONTACT ENGLISHBRIDGEMEDIA@GMAIL.COM
The Touring Class is a music business panel of industry experts geared specifically towards musicians and also those who are interested in furthering their career in the touring music industry. This panel will provide aspiring musicians with the opportunity to learn the business that will foster their musical growth and development.
Administered in a conversational setting that will allow individuals to learn about the business side of touring as a musician and have your questions and comments addressed. It's an opportunity to meet and learn from the music industry's elite touring personnel. As we discuss topical issues and technological advances, this panel will equip you with the tools and contacts to take your musical skills and careers to the next level.
Connecting today's musician with the knowledge for the future.
Date: Thursday, August 29th, 2013
Time: 5:30pm - 8:30pm
Location: The Adrienne - Skybox, 2030 Sansom Street, Philadelphia, PA 19103

Tickets: Registration includes panel discussion, light refreshments and gift bag.
Tickets are very limited.
JUST ADDED:
Kaisha Blackstone - Songwriter/Booking (BBE - Bassic Black Entertainment)
Aaron Draper - Percussionist for Eminem, Songwriter/Producer
Andre Houser - Owner/Sound Engineer of Houser Audio
Moderator(s): Aisha Winfield - Executive Director (Jr Music Exec) and Laiya St. Clair (Hot 107.9)
CONFIRMED PANELISTS (More to be announced):
Eugene "Man-Man" Roberts - Music Director/Keyboardist/Programmer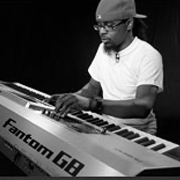 Bio Snapshot:
As a keyboardist, programmer, musical director, and arranger, Eugene "Man-Man" Roberts is one of the most sought-after musicians in the business. Since his early years as a church drummer in Philadelphia, Eugene has gone on to work with an impressive list of star performers, including Kanye West, Snoop Dogg, Jeremih, J. Cole, and many more. Right now, he's on the road as musical director and keyboard player for John Legend, performing in sold-out arenas across the world.
Twitter: @manmanphilly / Instagram: @manmanphilly
Detrick T. Lowman - Stage Manager/Tour Production Tech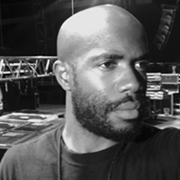 Bio Snapshot:
With a portfolio that boasts almost twenty years of music education and a decade's worth of experience traveling the world as a noted show and tour production tech for Grammy Award winning musicians and artists, Detrick T. Lowman has definitely made a name for himself in the touring industry. Lowman studied instrumental music and performance, and began to hone his skills as a drummer and performer in his high school's Jazz band as well as studied music theory at the Germantown Branch of Settlement Music School - a nationally acclaimed arts school that counts amongst its alumni Nobel Laureate, MacArthur Fellows, Pulitzer Prize winners, a Fulbright scholar, Academy, Emmy, Grammy and Tony Award winners. After years as a professional in-studio and performance drummer, Lowman began working as a drum tech, and show and tour production head. With an incredible work ethic and the desire to continue learning all facets of music production, Lowman established strong relationships with musicians and built a notable reputation that has lead to work with such artists as Kid Rock, N.E.R.D, Fall Out Boy, New Found Glory, Beyonce, Anthony Hamilton, Rihanna, and Jamie Foxx, along with Philadelphia's own Grammy Award winning The Roots and singer/songwriter Jill Scott.
Twitter: @PhillyFuture82
Anshia Tull - Booking/Management/Special Events Coordinator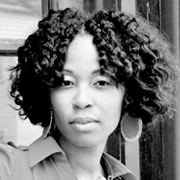 Bio Snapshot:
Striving for Excellence is the Key that Anshia "Briclyn" Tull is doing at Briclyn Entertainment. Anshia is the brainchild behind the company and is excited about its growth. Having attended Bowie State University in Bowie, Maryland and receiving her B. S. degree in Communication Broadcast Journalism and her M.A. in Media Studies along with a minor in Media Management from The New School in New York City, she is focused on providing the best skills possible. She has acquired great knowledge through internships having worked with recording labels such as Island Def Jam, Motown and Hidden Beach Recordings. She has also had the opportunity to learn what it takes to follow and be an effective leader by having a background in production while interning at TV One, freelancing her talents for BET, MTV, Showtime at the Apollo, as well as other various production companies. In 2009, Anshia, wrapped four seasons with Central Park Summer Stage having worked in Children's Theater and Music Programming. Anshia went on to work with non-profits such as Mary J. Blige & Steve Stoute's non-profit organization FFAWN (Foundation for the Advancement of Women Now) and Music Unites, where she lended hands in Social Media.
Website: briclynent.com / Twitter: @ms_shi_shi / Instagram: @ms_shi_shi
DJ Aktive - Tour DJ/Turntablist/Music Director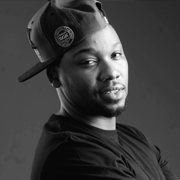 Bio Snapshot:
DJ Aktive, a West Philly native, is the most sought after deejays in the country. As long as he can remember, music has always been a major part of his life. He began spinning at neighborhood basement parties and parks before he even made it to high school! He became known for his showmanship and lightning quick hand speed, hence the moniker he carries today. After rocking that scene, DJ AKTIVE began to tour with Def Soul recording artist, Musiq Soulchild. He brought his unique style and learned to blend with band members during live performances. He has since toured the world over with various artists and played nightclubs, parties, and events for some of the most diverse crowds. He is currently performing with soulful songstress, Marsha Ambrosius, Queen Latifah, JoJo, Melanie Fiona, TYGA, Common and recently Miley Cyrus.
Website: djaktivemusic.com / Twitter: @DjAktive / Instagram: @djaktive
Date and time
Location
The Adrienne - Skybox
2030 Sansom St
Philadelphia, PA 19107