The Top Content Marketing Trends and Tools You Need Know For 2019
Description
Like the overhyped marketing channels that came before (TV spots, billboards, banner ads) content marketing peaked — then slumped. After the huge success of a few early adopters, more and more people joined the party until the novelty disintegrated.
Resistance has built, but expectations haven't faded — from marketers, at least. And the tighter they cling on, the less effective content marketing becomes.
So where do we go from here?
At this Brisbane HUG meetup and with the two expert speakers, we'll walk you through the trends and tools you will need for 2019.

Presentation: How To Win At Content Marketing In 2019
Understanding the new marketing funnel for content with the focus on customer success
Personalisation and interactive tools to ensure distribution and promotions
Conversion tracking and analytics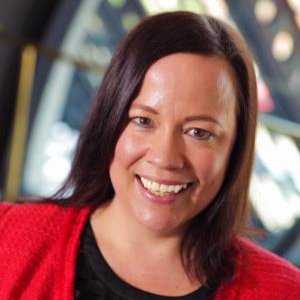 A certified inbound marketer obsessed with digital technology, I'm driven to help businesses achieve their goals through customer and data focused on digital marketing. With a passion for telling stories that move people, and experience from the corporate sector to government and not-for-profits, I know how to be creative, get results on a budget and engage any audience.
Presentation: 7 Content Marketing Tools That Makes Your Life Easier and Saves You Time

Simply working harder isn't the answer. To get ahead, you need to work SMARTER. I️ going to show you how to access them, I'm going to hold you by the hand and show you exactly how to use them.
Analyze headline options to find the most effective option
Discover hacks for better writing and content development
Bring more traffic to your site and Increase the number of your social media fans and followers
and more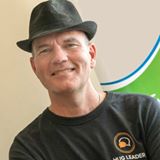 David McMahon has worked in the marketing and computer industry for 15+ years, gaining experience in inbound marketing, marketing automation, content marketing, CRM automation and HubSpot. As a seasoned inbound consultant, he is passionate about wrestle with marketing technology so that his clients don't have to. Outside of the office, David enjoys the beach, bushwalking and coffee!
Come and enjoy mouthwatering gourmet pizza and drinks while networking with marketing professionals and entrepreneurs at the Pineapple Hotel, Kangaroo Point, near the Brisbane CBD. At this HUG, we've arranged local experts to share their thoughts on content marketing and all the latest trends for 2019.
Register today and stay tuned for more details.
Who is this event for?
Marketing professionals, entrepreneurs, business owners, marketing managers, and anybody interested in learning more about improving marketing efficiencies, sales growth, increase web traffic and competing in the digital economy.

We are grateful to our sponsors, HubSpot, who are providing the food for the night and your first drink for free. Plus there will be a lucky door prize, so remember to bring along plenty of business cards.
So come and join us at one of Queensland's most famous hotels, just minutes from the Brisbane CBD and the Gabba at Kangaroo Point. Parking is free and there's plenty of street parking available.
The event location is
Pineapple Hotel
706 Main Street
Kangaroo Point Qld 4169

Agenda
5:30 pm - Networking - Bring plenty of business cards (food & drink provided by our sponsor)
6:00 pm - Welcome
6:10 pm - How To Win At Content Marketing In 2019
7:00 pm - 7 Content Marketing Tools
7:45 pm - Stay and continue networking and chat more about inbound marketing :)
FAQs

What are my parking options?
There's plenty of free street parking around the event and it's only minutes from the CBD at Kangaroo Point.
What can/can't I bring to the event?
Bring business cards for networking. Networking plays a big role in HUG meetups, and you don't want to be that inbound marketer who forgets their business cards. Get them ready!
Bring an open mind for learning and sharing. Sitting in the back of the room with your mouth shut the entire meetup is not helpful for anyone. Do yourself a favour and participate. We promise you won't regret it!
How can I contact the organizer?
You can contact Brisbane HUG Leader on 0414 727 880