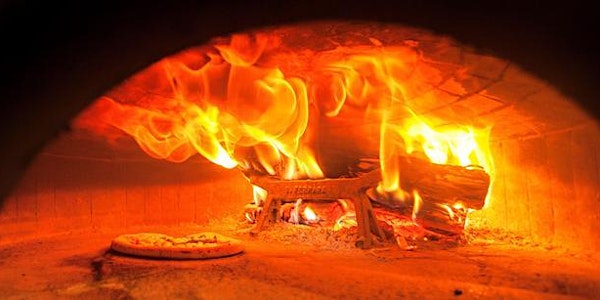 The Tony Cannoli and Pizzeria Antica "Festa Del Cibo" (Food Festival)
CIAO BELLA! THE TONY CANNOLI of Lincoln IL & PIZZERIA ANTICA of Champaign, IL are uniting for a day of good food and fun on the farm!
When and where
Location
Prairie Fruits Farm and Creamery 4410 North Lincoln Avenue Champaign, IL 61822
About this event
Savor some of the most authentic handmade Pizzas and Cannoli around. Made from the finest ingredients and served up in the tranquil setting of PRAIRIE FRUITS FARM & CREAMERY! Don't wait to sign up for this incredible package.
Get two 9-inch handmade, Neapolitan Style, Oven Fired pizzas, featuring PRAIRIE FRUITS FARM & CREAMERY award winning artisan cheeses, UNDERGROUND MEATS, Madison WI salami from sustainably raised animals, and fresh BLUE MOON FARM vegetables. AND YES THERE WILL BE VEGETARIAN OPTIONS!! Also included in your ticket price, is 4 DELICIOUS CANNOLI, made in the traditional Sicilian style , with an added "secret" ingredient: PFFC fresh chevre. If you love authentic Italian food, it just doesn't get much better.
We will be open to the public for other items as well, including but not limited to, locally Crafted Beers, Cider, and Hard Kombucha, as well as, sustainably farmed, organic and/or biodynamic wines from around the globe, including Italy! BRAVISIMO!! Round out the meal with a scoop of gelato (extra charge) and your experience will be complete!
ALSO AVAILABLE FOR THE FIRST 25 CUSTOMERS WHO REACH OUT FAST...
PRE-ORDER A 4 PACK (or an EXTRA 4) OF CANNOLI FOR $15 AND COME PICK UP AT THE FARM BETWEEN 11-12
TO PREORDER YOUR 4-PACK of CANNOLI- You don't have to have a ticket to get your pre-order! You just need to act fast!(Limit one 4 pack per customer)
Toppings are chocolate, pistachio, and candied orange peel. UH, YES PLEASE!!
Pre-order by being the first 25 buyers to reach out to prairiefruitsevents@gmail.com to place an order.