Description
*** MELBOURNE SPEED DATING AGED 25 - 38 ***
DATING IS A NUMBERS GAME - Whether you are looking for a great night out, a potential partner or an opportunity to expand your circle of friends Ready2mingle Melbourne Speed Dating offers a fresh alternative to online dating.
Our upcoming Speed Dating event is aimed at heterosexual Men and Women aged 25 - 38, held at one of Melbournes best venues The Toff in Town, Curtin House's dark, glamorous second-floor bar on Swanston Street. www.thetoffintown.com
Starting at just $49 enjoy a complimentary drink on arrival, delicious canapés during the break and a series of fast-paced mini dates designed to take the stress and anxiety out of dating. www.ready2mingle.com.au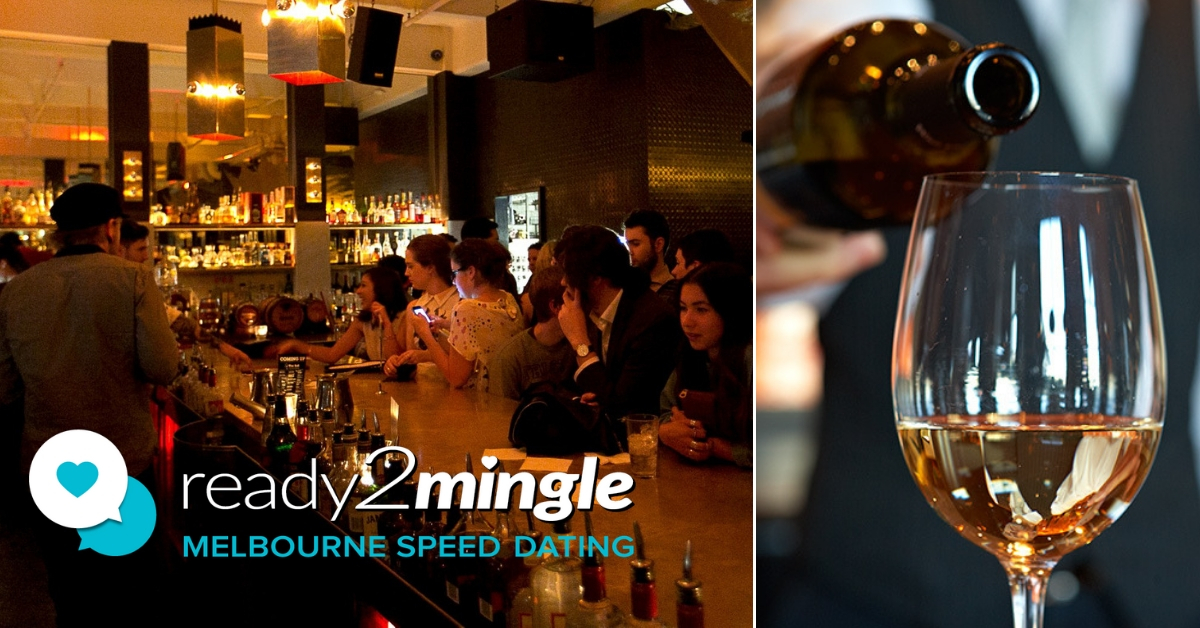 Registration is at 5:30pm with the Speed Dating beginning at 6pm prompt.
Upon arrival, our friendly hosts will greet you at the door and show you around. Once you have ordered your complimentary drink and everyone has arrived the night will unfold. You'll spend approximately two hours meeting up to 10-12 smart and interesting Melbourne singles. Men will stay seated at a numbered table while Women rotate every 6 to 7 minutes.
Don't worry, if you really hit it off with someone, you will have a chance to chat longer during intermission or mingle after the event. Before you leave your hosts will collect your match-card and the following day you will receive via e-mail your match results.
Hosts on the Night:
Michael and Jennifer.
Our approach to speed dating is designed to take the stress and anxiety out of networking by making sure our events are held within well known Melbourne venues along with having both a male and female host, professionally trained to create the right atmosphere for a great night out.
Age Limit:
We allow a 12-month leeway for the age specified for any event we hold. For example, a 39 year old may attend the 40 – 49 event.
Tickets:
Tickets must be pre-booked, no cash on the door. At our events, we wish to ensure we bring together an equal number of single men and women, which is why booking your ticket online is essential.
Book early to avoid disappointment!
Top 10 Speed Dating Tips for First-Timers:
https://www.ready2mingle.com.au/top-10-speed-dating-tips-for-first-timers/
More Questions?
For more information on this event visit our website www.ready2mingle.com.au