Actions and Detail Panel
The Titus 2 Experience
Sat, March 25, 2017, 8:30 AM – 11:00 AM EDT
Description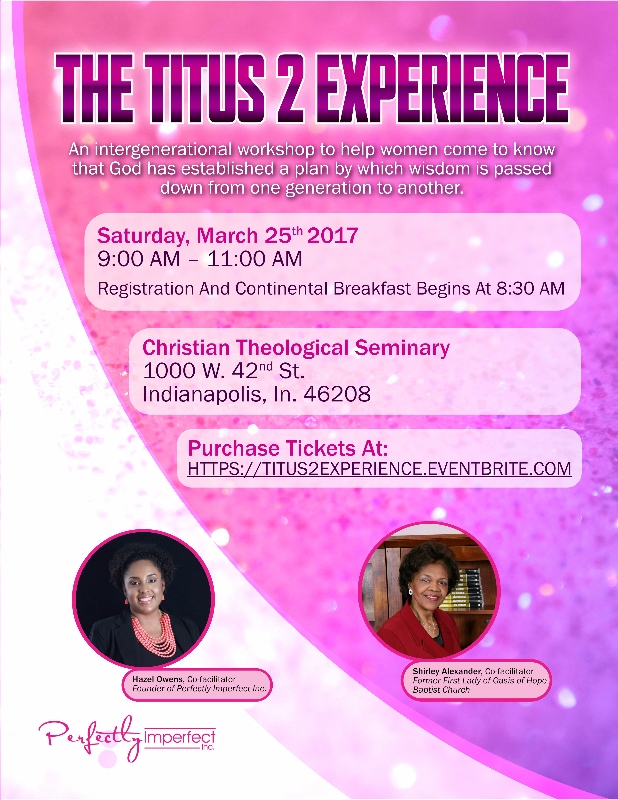 This intergenerational workshop is designed to bring together women from at least three generations to discover and identify the principles God has set for godly womanhood. At the Titus 2 Experience, women will engage in dialogue that will challenge them to:
- Reveal the differences they see with amongst women in comparison to their own generation
- Seek the similarities they have with each other
- Discover God's high calling for a godly woman
- Create multi-generational interactions and relationships
Come prepared for an interactive experience as we learn, grow, and share with one another.
Your ticket purchase includes:
- A continental breakfast
- Materials
- A generational keepsake
**Ticket sales are non-refundable. Perfectly Imperfect Inc. is not a 501c(3) organization; donations are not tax deductible.