Event Information
Location
CINEMA GALERIES
26 Galerie de la Reine
1000 Bruxelles
Belgium
Description
The Institute for Sustainable Development together with Partners: WWF Poland Foundation, Institute for Renewable Energy and Polish National Energy Conservation Agency S.A.has the honor to invite you to the screening of the film "THE TIPPING POINT. ENERGY ANEW" followed by a debate with experts, which will take place on 20 September 2017, 17.30-20.00, at Cinéma GALERIES, which is located at 26 Galerie de la Reine in Bruxelles.
The screening of the film and the debate are part of the "Energy aNew" project, which aims to raise public awareness about the necessity of implementing a climate policy that would allow sustainable development in Poland.
The film was produced by Discovery Poland and aims to depict the opportunity for Poland to develop as a climate-friendly country. In addition, solutions that can bring huge economic, health and environmental benefits, as well as ensure energy security and sustainable development of the country will be presented.
The program of the event:
17.30-18.00 Registration of participants
18.00-19.00 Screening of the film
19.00-20.00 Debate
The representatives of government and local municipalities as well as numerous other specialists from various institutions and companies that have been involved in the issues mentioned above have been invited to participate in the screening and debate.
Participation in the event is only allowed after registration
The movie will be shown with English subtitles.
More information at: http://energiaodnowa.pl/en/
Implementation of Sustainable Development based on Socially Responsible Transformation (WZROST)" is financed from EU funds through the LIFE programme and co-financed from national funds by the National Fund for Environmental Protection and Water Management.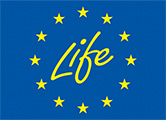 Date and time
Location
CINEMA GALERIES
26 Galerie de la Reine
1000 Bruxelles
Belgium