About this event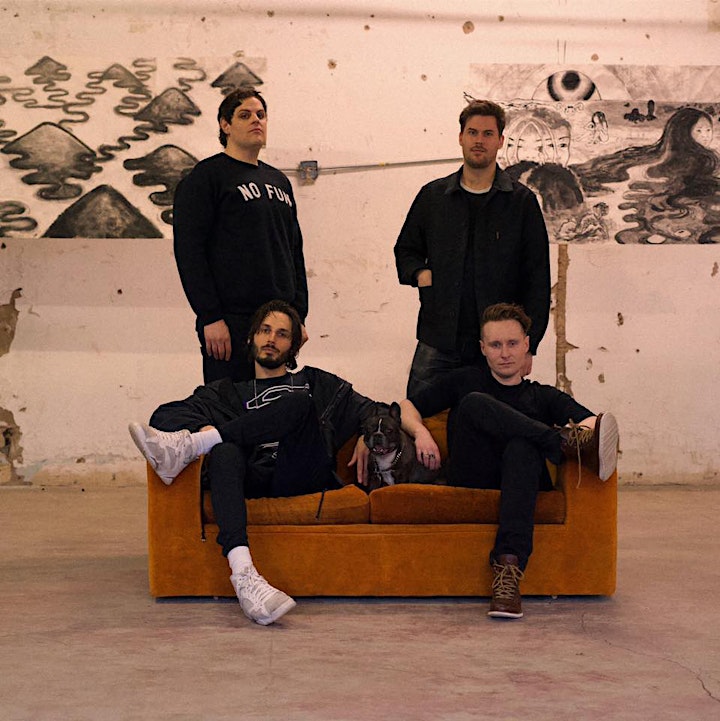 The Tines:
The Tines are a new outfit helmed by New Haven Connecticut's S.G. Carlson.The band was formed as a recording project in late 2019 featuring members of Ports of Spain, Laundry Day, Quiet Giant, and Ryxno. They explore a fascination with the mundane, the grandiose, and good and bad uses of free time.
In the course of his young career S.G. Carlson has performed with the likes of Andy Shauf, Michael Nau, Erin Durant, The Suitcase Junket, Christopher Paul Stelling, Brook Pridemore, Frontier Ruckus, Jake McKelvie, and Sean Rowe.
The sound of The Tines has been sharpened to a point over the course of two self produced S.G. Carlson records beginning with the widely cast net of Sing The Hits (2020). The Enemy Is Listening was released the same year on the freshly formed Free As Birds Records, owned by Alexandra Burnet of Laundry Day. Now fully formed, The band are embarking on their first album as The Tines.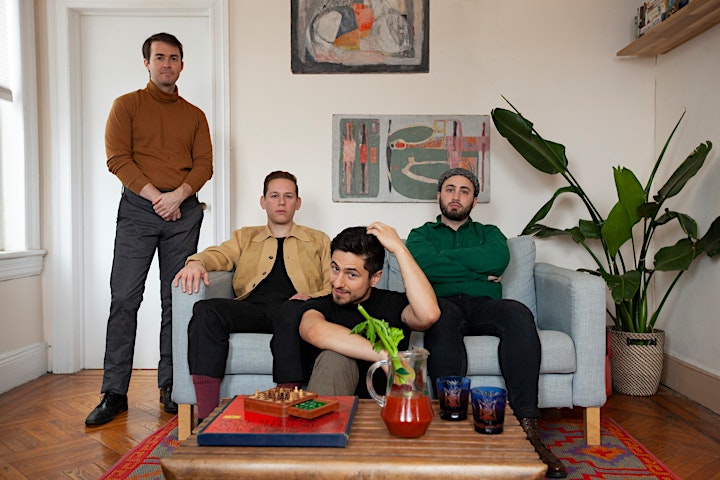 Personal Space:
Personal Space is a conundrum: indie without a scene, prog disdaining complexity, a dad band without dads. Since they released their debut EP, "The Early Universe Was Entirely Opaque," in 2014, the band has been a work in progress, perennially under review. For their official debut, Sam Rosenthal and Henry Koehler joined forces with Alex Silva and Jesse Chevan, recently of Brooklyn smoothcore band Face of Man, to release 2016's "Ecstatic Burbs" on Tiny Engines. "Ecstatic Burbs" showcased the band's "eccentro-pop" sound and range of influences, from experimental post-punk like the Dismemberment Plan to the baroque pop of The Zombies, and earned the band praise from the Village Voice, Stereogum, and Brooklyn Vegan.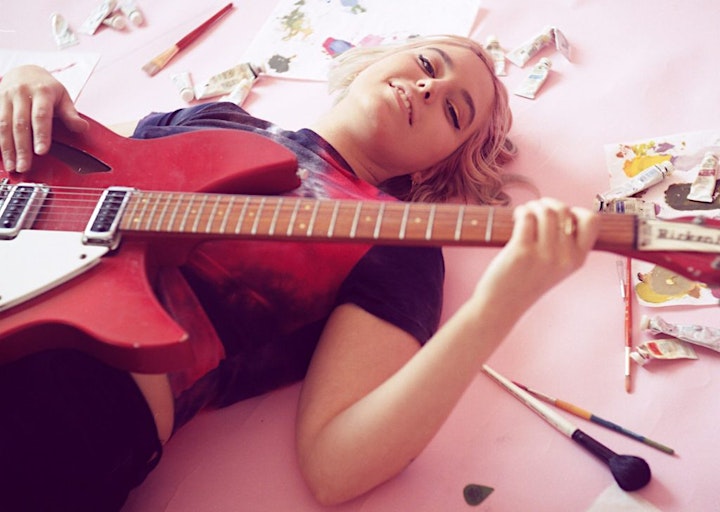 Glambat:
Glambat is a practice of transmutation. Through lyrical riddles and rambling hooks, the listener enters the maze of human perspective. Isolation is solitude. Pain is a learning experience. Embarrassment is vulnerability and vulnerability is strength. The slacker is the magician, the victim is the survivor.
The outside world engages in the magical thinking of luck and blame. Glambat accepts the chaotic, random nature of the universe and makes the decision to find magical moments in the details of the concrete world. Regardless of initial intention, meaning is a creation of the fourth-wall observer.