The end is near. The world is in turmoil, and there is only one place to find the answers.
About this Event
We are living in uncertain times. The World is in a crisis with the Covid-19 global pandemic, economic strife, civil unrest, and rumors of wars. No one knows what the next week will bring. It is only through the word of God that we find our answers. The Bible reveals the truth of the times that we are living in, and forecasts what is yet to come! Join us, for this free life changing event, as we look at Bible prophecy in these momentous times.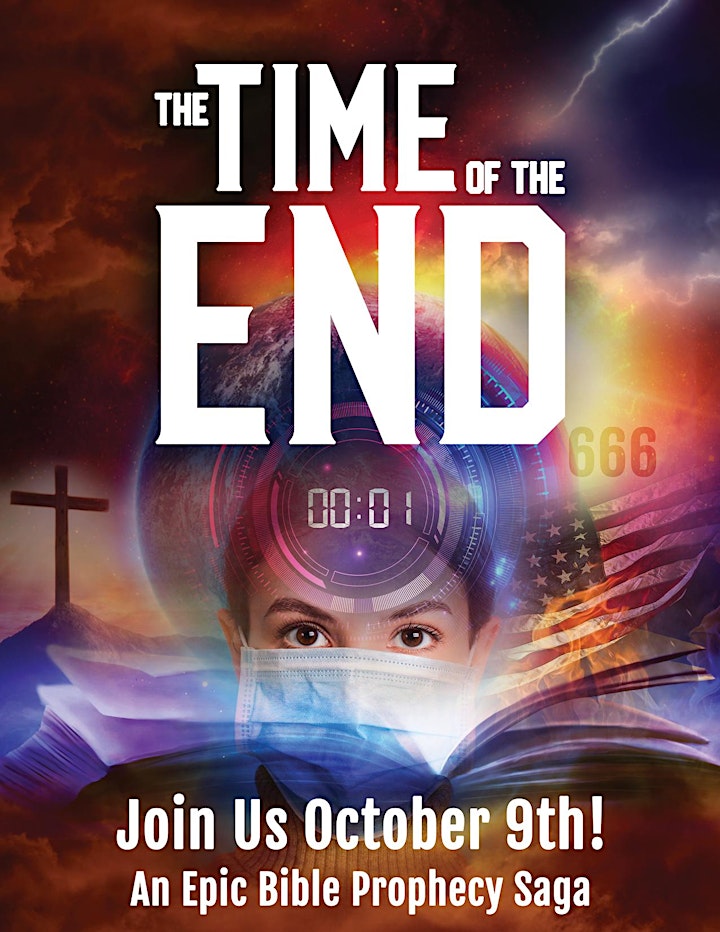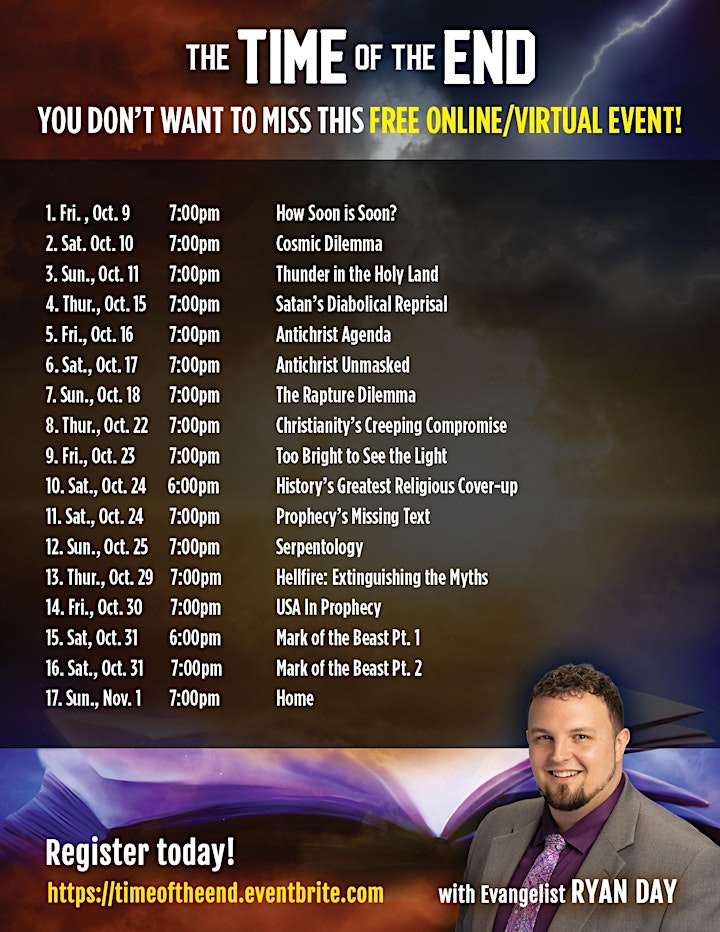 You are about to see how Bible prophecy is unfolding right before your eyes in the world around you. You'll learn the truth about your future straight from Scripture—and what you can do now to prepare for it. So get ready, because you're about to go on the most fascinating ride of your life!