Description
Pierre Evans is an up and coming author, speaker and trainer. He is making a big impact on the youth with his unique approach and delivery of real life issues. With a significant social media presence, his message is traveling fast and there is no sign of slowing.
Due to his lack of education, and his unwillingness to follow rules, many counted him out. For Pierre, it was just one more thing for him to overcome. He learned that being the under dog is a huge advantage. It allowed him to study the top. Using his personal experiences, he is able to pass on the tools that continue to help him reach new levels of success. As a high school drop-out , Pierre, to many, is not the smartest, but his determination and hustle is hard to argue. After seventeen years he went back to get his GED and now he's taking the country by storm. He has been privileged to be mentored by one of the greatest motivational speakers in the world, Eric Thomas of Eric Thomas and Associates, LLC and the president of the company, CJ Quinney.
As CEO of his consulting firm, Re-Empower, LLC. Pierre is expanding his reach from schools and youth programs in Arizona all the way to the east coast.
What Will You Learn?
How To Eliminate excuses

The importance of NOW

How to Dominate your life and live on your terms
Guest Speaker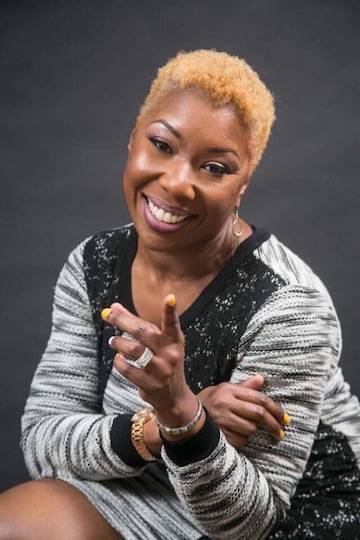 ---
Shawndell Burney-Speaks, born and raised in Providence, RI. Shawndell has worked with inner city youth and their families for 20+ years. Shawndell has a passion for people! She desires to see people grow individually while helping them realize that the dreams they dream can very well be a reality. Shawndell is passionate about Public Speaking and has been invited to speak on platforms both large and intimate. Shawndell is the creator of Fortunate Cookies girls group, where she established after school programs with young ladies in both middle and high school in the Providence Public School system from 2009-2013. Shawndell is also the owner and founder of Burney Consultations where she assisted families with children and their mental health needs who were unable to afford services provided. Shawndell Burney-Speaks is a Certified Life Coach, creator of S.Burney-Speaks Life where she specializes in providing services for individuals and groups. She specializes in relationships of all kinds, Love, Family, & Spiritual. She has been purposed to help people of all walks of life find their voices by speaking life and truth back into their circumstances.
---
Event Times:
VIP Session: 12p-1p
Main Event: 2p-4p