Description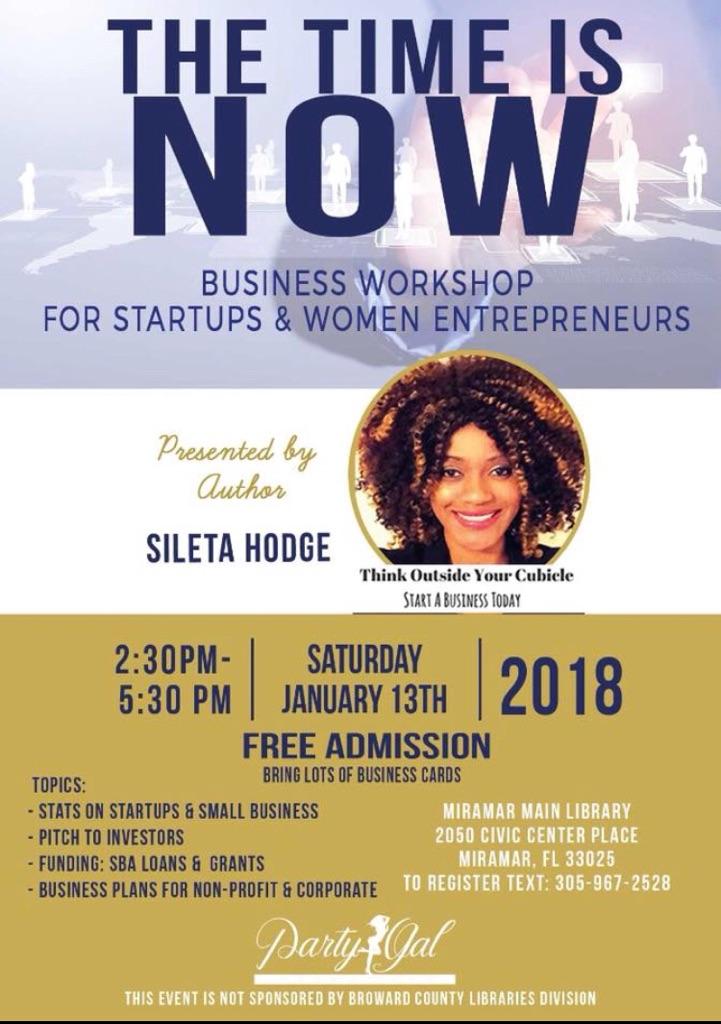 We welcome from Atlanta, Ga., Sileta Hodge, author of Think Outside Your Cublicle
About Sileta Hodge:
An esteemed motivator and public speaker, an enterprising leader, and an astute business woman, Sileta Hodge's walk in entrepreneurship has stemmed from sheer courage and passion. Born on the white-tipped shores of Anguilla, Hodge migrated to the United States at the age of 13. Throughout her secondary education, she would quickly develop a strong affinity for writing, and have since gone on to publish several short stories, one of which was well-received—a Caribbean tale called, Harbor Town.
Hodge has also recently launched her first book—Think Outside Your Cubicle—a book she wrote specifically for upcoming entrepreneurs who simply need a push in the right direction. When indulged in her creative writing, she is usually a recluse—shut away, and deeply engaged in the art of creating. When conducting business, Hodge takes on a whole different demeanor—making the improbable, possible.
Never one to shy away from a challenge, the entrepreneur has helped dozens of small businesses from inception to launch, and has steered many entrepreneurs through their first and fifth year of operations. Presently, she is focused on expanding her consulting firm in the Atlanta region, and is also looking forward to launching her debut novel—From Sugar City.
Party Gal Promotions encourages, motivates, empowers and provides women entrepreneurs the tools for success in the business world today.
PLEASE DO NOT CONTACT THE LIBRARY FOR THIS EVENT.