Description
Dr
.
Bill
Welch
,
TAMU
Greg
Grant
,
Smith
Co
.
Extension
Agent
Chris
Wiesinger
,
The
Southern
Bulb
Co
.
You can't miss these three together! The Professor and two of his former students-Greg Grant and Chris Wiesinger join together in a discussion of perennials, roses, bulbs and heirloom favorites for the south.
MGCEU: Fort Bend, Galveston, Harris, Orange, and Waller Counties
About the Instructors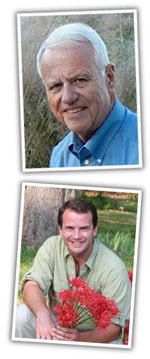 Dr. Bill Welch is the Texas Agrilife Extension LandscapeHorticulturist at Texas A&M, and co-author of "Heirloom Gardening in the South-Yesterdays Plants for Today's Gardens" (Texas A&M University Press) with Greg Grant.
Chris Wiesinger is a 2004 graduate of Texas A&M University, where he majored in horticulture and floriculture, and was a member of the Texas A&M Corps of Cadets. Chris founded the Southern Bulb Co. from a college project upon graduation.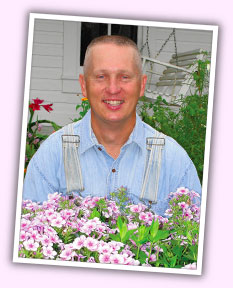 Greg Grant is an award-winning horticulturist, conservationist, photographer, and writer from Arcadia, Texas. Each month he writes an article for The Arbor Gate Blog where he is given free range to write about any topic that interests him. During the week, he is the Smith County horticulturist in Tyler for the Texas A&M AgriLife Extension Service and on the weekends, he and his wife tend Greg's grandparents' old farmhouse, his Rebel Eloy Emanis Pine Savanna and Bird Sanctuary, a flock of laying hens, four terriers, one German shepherd, and three cats.