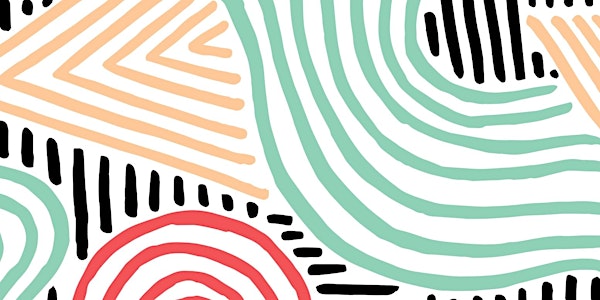 The Thread: Conversations Beyond The Return
When and where
Location
Busboys and Poets 2004 Martin Luther King Junior Avenue Southeast Washington, DC 20020
Refund Policy
Contact the organizer to request a refund.
Eventbrite's fee is nonrefundable.
Description
"The Thread: Conversations #BeyondTheReturn", brings together powerful diaspora voices for a multidisciplinary conversation unpacking modern day Pan-Africanism in a post-"Year of Return" moment for the culture. In a fireside chat hosted by the founder and CEO of Tastemakers Africa, we're explore points of shared history and divergence while charting a path forward in an intimate discussion that welcomes perspectives from the audience.
Speakers
Panama Jackson, Co-Founder, Very Smart Brothas
Panama Jackson is a professional black person, award-winning writer and co-founder and Senior Editor of the award-winning website, VerySmartBrothas (a vertical of TheRoot.com), cited as "the blackest place on the internet" by the Washington Post.
He's a regularly featured speaker on issues relating to the race, pop culture, general blackness, and hip-hop. He's spoken on such topics at colleges and universities including but not limited to Morehouse College, Harvard University, UC-Berkeley, Yale University, Princeton University, Howard University, the University of Maryland-College Park, Florida A&M University, Georgia Tech and Delaware State University, as well as the John F. Kennedy Center for Performing Arts and Robert Woodruff Library in the Atlanta University Center. His work has been featured in the Washington Post, Ebony, Essence, BET, TheGrio, CafeMom, UrbanCusp, and he was part of the MadameNoire's "Ask A Black Man" series.

In 2011, he co-authored the book, "Your Degrees Won't Keep You Warm at Night: The Very Smart Brothas Guide to Dating, Mating and Fighting Crime" with his VSB writing partner, Damon Young.

His biggest accomplishment to date coincides with his Blackest accomplishment to date in that he received a phone call from Oprah Winfrey after she read one of his pieces (biggest) but he didn't answer the phone because the caller ID said "Unknown" (Blackest). He is a graduate of both Morehouse College (B.A. Economics) and the University of Maryland-College Park's School of Public Policy (M.P.A.), and resides in Washington, DC, with his family.
Risikat "Kat" Okedeyi, Cultural Architect and Owner, LiL SoSo Productions
Risikat "Kat" Okedeyi is a self-defined cultural architect and owner of LiL SoSo Productions, LLC (www.lilsoso.com). Her mission is to create meaningful Black content and experiences by producing high-quality cultural events, digital media, and conversations on and around progressive Black culture and aesthetics. In addition, she is an associate professor in the English department at Prince George's Community College where she teaches courses in composition writing, specializes in African-American and world literatures and also serves as the college's director for its Book Bridge Project. She is also adjunct faculty at Bowie State University where she teaches in the university's Visual Communication & Digital Media Arts program.Most recently she has been named to the 2019-2021 Culture Caucus a new creatives' incubator at The Reach at The Kennedy Center.
Pops Mensah-Bonsu, General Manager, Capital City Go-Go - Washington Wizards G-League Affiliate
Pops Mensah-Bonsu is one of the most respected and influential former basketball players on the global stage. Born and raised in London, Pops attended the prestigious St. Thomas More Catholic Sport College before attending high school in the United States. Mensah-Bonsu majored in psychology at George Washington University, where he played power forward and center for the Colonials Men's basketball team, he helped lead the Colonials to the 2005 NCAA with the team ending the regular season 26–1 and being ranked in the national top 10 for the first time in 50 years.
In 2006, Mensah-Bonsu became only the second player of Ghanaian descent to play in the NBA. After nine years in the NBA and EuroLeague playing for some of the biggest teams such as the San Antonio Spurs, Toronto Raptors, Dallas Mavericks, Houston Rockets, Besiktas, CSKA Moscow, Galatasaray to name a few, in 2012, Pops also became an Olympian with the Great Britain's men basketball team. After winning countless awards throughout his career such as Euro Challenge Champion 2012, Euro Challenge MVP 2012, TBL Player of the Year 2012, TBL Defensive player of the Year 2012, NBA D-League All-star MVP 2007 to name just a few.
Pops retired in 2015 and joined the National Basketball Players Association as the Regional Representative & International Liaison, helping advise and shape the image of international NBA players and also the work of the NBPA nationally and globally. In 2017, San Antonio Spurs recruited Pops as their Pro Personnel Scout for the Eastern region of the United States – looking for the future talents of the NBA.
Mensah-Bonsu is now entering his second season as General Manager of the Washington Wizards G-league affiliate The Capital City Go-Go. Mensah-Bonsu directed the Go-Go to a 25-25 record in their inaugural season, becoming just the second NBA G League expansion team to finish .500 or above in its first season of existence since 2010. But this work hasn't limited his influence and impact globally as his work across Europe and Africa continues.
Travis L. Adkins, Senior Lecturer of African and Security Studies, Georgetown University
Mr. Travis L. Adkins is a Lecturer of African and Security Studies at the Walsh School of Foreign Service at Georgetown University. As an international development leader, he has two decades of experience working in governance, civil society and refugee and migration affairs in over 50 nations throughout Africa and the Middle East. This includes serving as Staff Director of the House Subcommittee on Africa, working with leading international NGOs and think tanks, as well as within several branches of the United Nations system.
Travis is an alumnus of the International Affairs Fellowship at the Council on Foreign Relations, and a recipient of academic appointments from Carnegie Mellon and New York Universities. Mr. Adkins has served in numerous international election observation missions in Africa and the Middle East with the National Democratic Institute; is a contributor to the BBC and Al Jazeera on African affairs; and is the creator and host of the "On Africa" podcast, which engages diverse thought leaders in conversation on the continent's politics, history and culture.

Dash Harris, Journalist and Founder of AfroLatinx Travel
Filmmaker, Founder and Director of AfroLatino TravelDash Harris is a Peabody-award winning multi-media journalist and entrepreneur based in Panama. Doula and Temple alum, Dash is the producer of NEGRO: A docu-series about Latino Identity, a decade-long, ongoing web-based docu-series that explores AfroDiasporic identity, colonization, and the historical and present day class and color complex and hierarchy among Latinxs throughout the Americas. Dash is the co-founder of AfroLatino Travel a travel and community-building resource for the African Diaspora in Latin America & the Caribbean, facilitating transformative connections among Afrodescendants through travel and meaningful, intentional, sustainable tourism and business led by Black Latin American locals. She along with AfroCuban org El Club Espendru organized Cuba's first Black doll exhibition, an off-shoot of AfroLatino Travel's initiative "Brown Dolls and Books for Brown Children," and along with Prom King founder, Evelyn Alvarez, started, Quince Queen, collecting and distributing quinceañera dresses to local Black communities in Latin America. Dash has been named one of Latina mag's change makers, and featured and written for various publications such as "50 Shades of Black," USA Today, Huffington Post, Latina magazine, Remezcla, Vibe, CNN, People Chica, Hip Latina, BeLatina, For Harriet, and moderated The Root's first live-web panel on Black Latinxs and has been an organizer for the AfroLatino Fest of NYC. She currently produces and facilitates the podcast and Latino anti-racist training series "Caña Negra" with Evelyn Alvarez and Janvieve Williams Comrie. The podcast and workshops tackle the historical and present-day white supremacist hegemonic power structures, hierarchy, and pigmentocracy that continues to pervade the American continent and the analysis, reflection and praxis to deconstruct it.



Cheraé Robinson, Founder and CEO, Tastemakers Africa
Cheraé Robinson is the founder and CEO of Tastemakers Africa, a venture-backed, peer to peer experiences platform connecting black millennials worldwide. Her approach to exploring identity through tech, travel, and culture has been featured in Travel + Leisure, Vogue, Essence, Black Enterprise, Entrepreneur, TechCrunch, and other leading publications. The former biology nerd turned DJ, foodie, and entrepreneur has been named one of 44 People Changing The Way We Travel by Condé Naste Traveler and a Woman To Watch by Forbes, Culture Shift Labs, and the United Nations Foundation.
Prior to founding Tastemakers Africa, Cheraé spent nearly a decade raising visibility and support for global civil society organizations like CARE, the World Bank, and the CDC with a focus on women's empowerment, public health, and agricultural technology. She received her B.S. in Biology from Morgan State University where she became a member of Delta Sigma Theta Sorority, Inc.